Blog – Qingdao plays pivotal role in China's Arctic strategy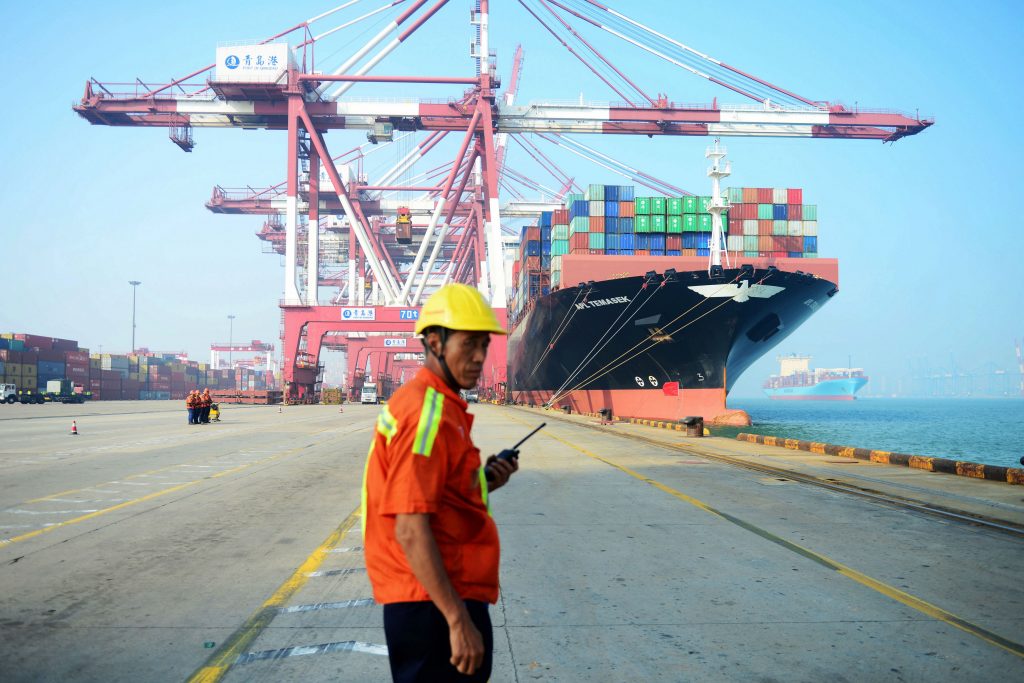 In January, China released its first Arctic Policy. In the U.S., fearful headlines greeted the document, from The Wall Street Journal's suspicion of whether a "new Cold War" was on the way to Foreign Policy's proclamation that "China's ready to cash in on a melting Arctic."
But beyond the headlines, what's actually going on on the ground in China? What are the actual places driving China's northern push, and what's going on there?
To find out, earlier this week, I traveled to Qingdao, a city of nine million people located southeast of Beijing on the Yellow Sea. I was hosted by Peiqing Guo, an expert in Arctic international law and Chinese interests in the Arctic and professor at the Ocean University of China (OUC), one of the country's leading institutes on the region.
The university is especially strong in Arctic social sciences, which is unusual in a country that places more emphasis on the natural and physical sciences at the poles. About thirty students and faculty focus on the Arctic, and I met with several of them. Overwhelmingly, they sought peaceful relations with the United States and were worried about the negative, fearful reactions that China's Arctic Policy had generated.
In my presentation, I tried to highlight potential areas for cooperation between the U.S. and China in the Arctic. Both countries have an interest in promoting freedom of the seas, search and rescue, and infrastructure and resource development. The latter is an especially promising area for cooperation in light of the $43 billion Joint Development Agreement signed last November between Alaska and China. As part of the agreement, Chinese banks have promised massive loans to construct the long-sought but never-realized Alaska Liquefied Natural Gas Pipeline.
Geopolicy comes into play
There are, of course, several geopolitical wildcards that could jeopardize chances for cooperation.
First, the U.S. doesn't appear to be the biggest fan of the Belt and Road Initiative (BRI), China's $1 trillion plan to improve and revamp Eurasia's transportation and trade networks. Government officials have expressed that in a truly globalized world, no single country should have the ability to determine the locations of "one belt" and "one road." The plan has now, of course, far surpassed its original moniker, for BRI now officially includes the Arctic, as I've previously discussed. Up north and around the world, the U.S. is carefully watching China's every move with great suspicion, if newspaper headlines accurately reflect government sentiments.
A second geopolitical wildcard is that the South China Sea forms a major point of tension between Beijing and Washington, D.C.. While the possibility is low, maritime disputes there, or at least disputes over the underlying principals, could spill over into the Arctic.
Third and last, as Russia-China relations continue to strengthen, the U.S. may feel uncomfortably sidelined. Whereas an alliance with China was once a method of containing Russia, now, the U.S. may feel threatened by these two countries' growing cooperation, especially in the Arctic.
Qingdao: a hub for China's Arctic pursuits
Qingdao enjoys strong industrial connections to Northeast Asia and increasingly the Arctic. While the city may not have an instantly recognizable name, it's located just across the sea from Seoul, South Korea and is close to Fukuoka, Japan and Shanghai, too.
The Chinese metropolis' commercially critical location has helped push its port into the ranks of the world's top ten in terms of cargo volume. It is a major transshipment port and also ranks sixth in terms of metal ore throughput. In fact, Qingdao port authorities are planning to turn its iron ore handling terminal into the world's largest. Iron is a key input for steel manufacturing, and in May 2017, it was reported that the country had enough iron ore stockpiled to build 13,000 Eiffel Towers.
Over a century ago, the Germans recognized the strategic nature of Qingdao. In 1898, after witnessing the Qing Dynasty's military attempting to build fortifications around Qingdao, then just a sleepy fishing village, the Germans essentially forced the Chinese to lease them 553 square kilometers of land. This constituted the first European colony on mainland China.
Rather than being settlement colonies like the Americas and Australia, European colonies in China were aimed at economic exploitation. While there was significant animosity among Qingdao's inhabitants against the colonial Germans, they did undertake several material improvements to the city before losing control to Japan in 1914. The Germans built a railroad, shipyard, several churches, and helped establish OUC. They also established Tsingtao Brewery, which is still pumping out pale ale to this day. Qingdao's northeasterly location and industrial foundation thus make it a natural setting from which China can pursue its Arctic ambitions in three key areas: shipbuilding and marine construction, shipping and trade, and tourism.
Shipbuilding and marine construction
For Qingdao, having one shipyard is not enough. The Germans established the city's first shipyard, now called Qingdao Beihai Shipbuilding Heavy Industry, in 1898. In the past few years, the Chinese government has led the development of a new area, creatively named Qingdao's "West Coast New Area," which focuses on the maritime sector. The "New Area" specializes in industries like marine equipment manufacturing and high-tech shipbuilding and has already built key infrastructure for Arctic resource development.
Over the past three years, three Qingdao-based companies (one of which is a local subsidiary of McDermott International, an American multinational engineering corporation) built all 36 code liquefied natural gas (LNG) modules needed for Russia's landmark Yamal LNG project, the world's northernmost undertaking of its kind. These modules, each weighing 2,000 tons and measuring three stories tall, were shipped to the Yamal Peninsula from Qingdao via the Northern Sea Route.
This connection highlights the port's ability to tie into what might be an important thoroughfare in the future, especially if China succeeds in working with Russia to develop the "Polar Silk Road," as the Russian shipping route has come to be known.
Shipping and trade
Shipping, then, is naturally a major point of interest for Qingdao as the city expands both its port and its Arctic engagement. In 2013, Danish company Nordic Bulk Carriers shipped 70,000 tons of iron ore from Murmansk to Qingdao. It appears that the iron ore was produced near Murmansk at Russian company Eurochem's Kovdorsky GOK mine. The Russian mine, the loading docks, and Qingdao's massive ore stocks are all visible from space thanks to high-resolution, publicly available Google Earth imagery. Even the trucks and cranes handling the ore in the mine and ports, respectively, are visible.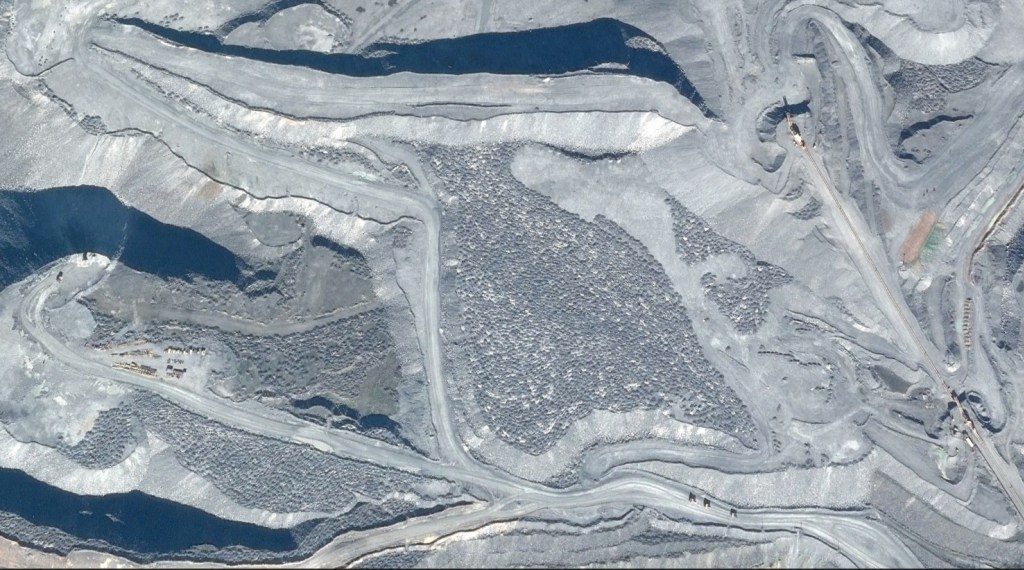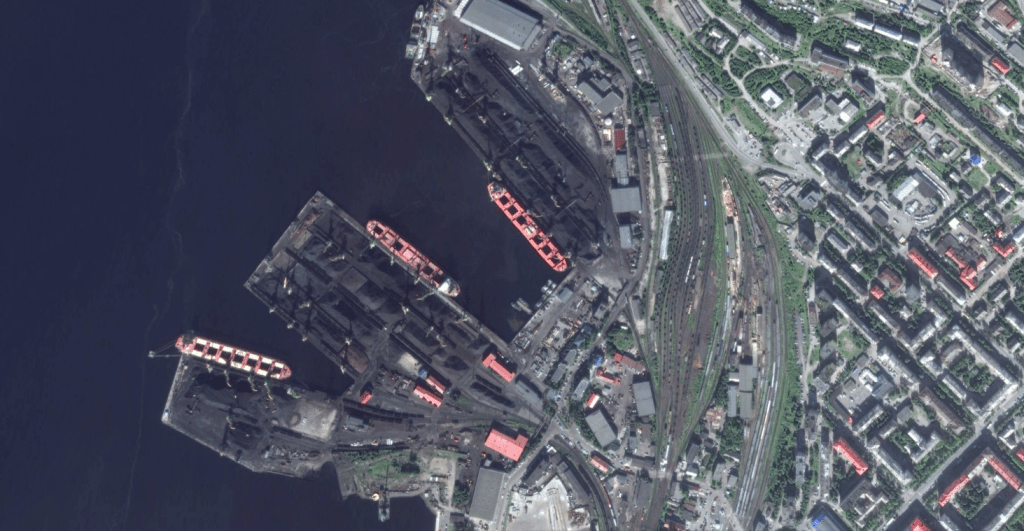 In late 2016, HHL Valparaiso made the first open hatch sailing of the Northern Sea Route while carrying to ship-to-shore cranes from St. Petersburg to the Russian Far East. The ship sailed to St. Petersburg from Qingdao via the Northern Sea Route. That same year, a ship carrying paper pulp – the sorry shreds of Finland's boreal forest – sailed from Kotka, on the country's Baltic coast, to Qingdao.
In a less commercial but more symbolic event that took place in 2015, China's star sailor and Qingdao native, Guo Chuan, made the fastest ever navigation of the Northern Sea Route powered only by wind. He and his team made the journey on his trimaran (a three-hulled yacht), Qingdao China, in a mere 13 days. Guo's story is a tragic one, as he disappeared while sailing somewhere off Hawaii in 2016.
Qingdao is also a big hub for both minerals and seafood. If the proposed Isua iron ore mine in Greenland ever gets going, it's possible that its exports could end up in the enormous, rusty red piles of the commodity sitting in Qingdao's port, joining supplies from places like Russia, Australia, and India.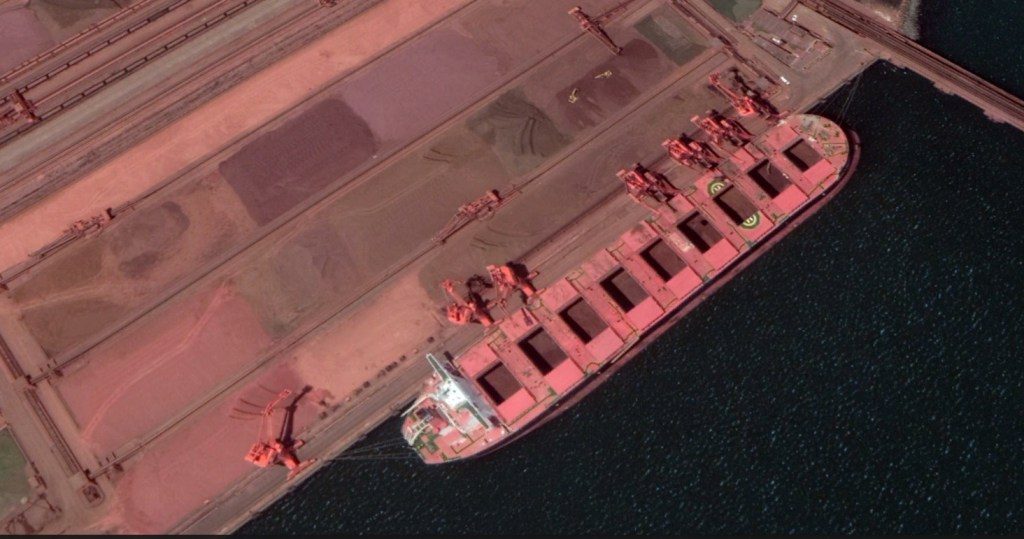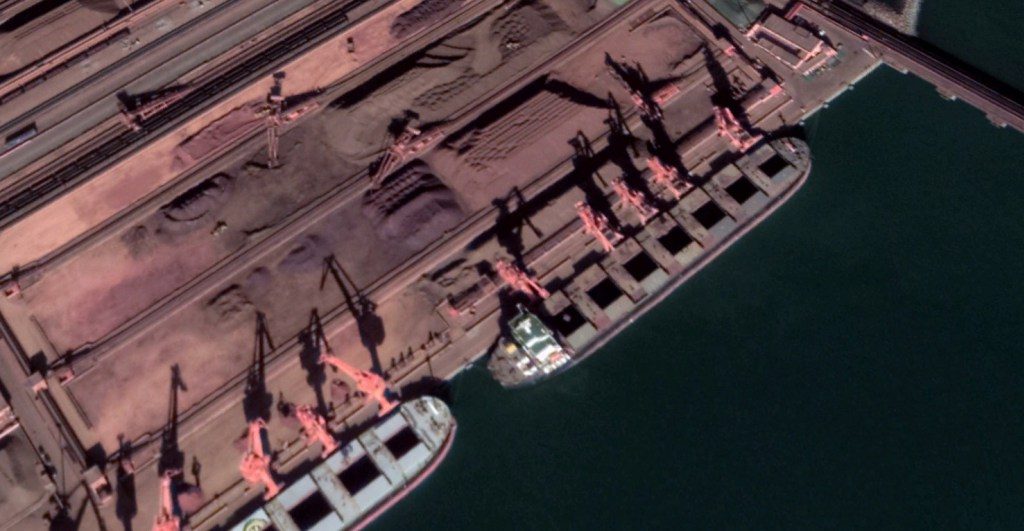 In terms of more edible commodities, Royal Greenland, the Government of Greenland-owned fishing company that began employing Chinese workers at its fish processing plant in Maniitsoq last year, opened a sales location in Qingdao twenty years ago. The city is one of China's main fish processing centers, with some 400,000 people, including many young women, employed in the sector nationwide.
Already, China imports $880 million of Alaskan seafood yearly, with companies like Qingdao Yu Tai Import & Export, founded in 2012, specifically focusing on the Alaska trade. Salmon, king crab, and pollock are just a few of the Alaskan species filleted and prepared in Qingdao before being re-exported back to – you guessed it – the United States. As China and Alaska look to expand their trade relationship, this fishy and circuitous pathway of globalization will likely continue to grow.
Lastly in terms of trade, a cargo aircraft from Denmark with 2,000 Arctic foxes in its hold delivered them to Qingdao this past January. The foxes will be used to improve the existing Finland-sourced stock of 2,000 white, fluffy critters on a fur farm in Mohe, a city in northeast China. Zhan Yifei, an official at Qingdao's airport inspection and quarantine bureau, expressed to China Daily, "Animal breeding and processing industries have developed rapidly in recent years, and these foxes are expected to boost modern husbandry in China."
Cooperation between China and other Arctic states to develop fur farming seems like a terrible and inhumane idea, however. Fur farming is far more unethical than hunting animals for their furs, and the growth of such an industry in China could undercut the prices of the furs harvested by Indigenous peoples across the Arctic.
Polar tourism
A more surprising dimension of Qingdao's Arctic interests involves tourism. The city's Polar Ocean World amusement park welcomes visitors wishing to see animals like beluga whales, Arctic wolves, and polar bears. I didn't visit the attraction due to a general objection to seeing wild animals stored in tanks (and several reviews on Google note that conditions at Polar Ocean World seem particularly unethical), but it's probably a sure bet that it has encouraged guests with the financial wherewithal to go to the Arctic or Antarctic to see the real deal.
In 2017, China surpassed Australia as the world's second-biggest source country for travelers to Antarctica, after the United States. According to the South China Morning Post, 5,500 Chinese nationals took the trip to the extreme south, accounting for about 12% of all visitors to the frozen continent. Chinese tourism to Antarctica is growing so quickly that the government has had to issue regulations on how to behave.
China's population is also so big that, as I learned in Qingdao, its government can use its overseas tourists as a "strategic resource," cutting off offending countries from its list of approved destinations, countries to which tour agencies are allowed to sell vacations. Warning to Iceland: you better behave.
Next up: the Shanghai Cooperation Organization summit
This June, Qingdao will have its moment in the global spotlight when it hosts the annual summit of the Shanghai Cooperation Organization (SCO), a Eurasian political, economic, and security organization that includes China, Russia, Kazakhstan, Kyrgyzstan, Tajikistan, Uzbekistan, India and Pakistan as members.
At the meeting, which Chinese President Xi Jinping and Russian President Vladimir Putin will both attend, officials will work out a five-year plan for implementing the Treaty on Long-term Good Neighborliness, Friendship and Cooperation. All SCO member states have signed the treaty, which seeks to develop amicable ties and trade while agreeing to respect each other's territorial integrity and inviolability.
The summit will also see officials discuss implementation of projects under the Belt and Road Initiative. With the meeting taking place in Qingdao and with the Russian and Chinese leaders both in attendance, it's likely that, perhaps with frosty pints of Tsingtao beer in hand, they will discuss their bilateral efforts to transform the Northern Sea Route into the Polar Silk Road – a route that may well lead to Qingdao.
This post first appeared on Cryopolitics, an Arctic News and Analysis blog.

Correction: Credit for the five satellite images goes to USGS Landsat 8/NASA. Because of an Eye on the Arctic editing error, an earlier version of this article incorrectly gave credit to Mia Bennett/Cryopolitics via Google Earth.
Related stories from around the North:
Canada: China's Arctic ambitions no threat to Canada, say experts, Radio Canada International
China: China & the Arctic: Why the focus on international law matters, Blog by Timo Koivurova
Finland: Finland courts US rivals Russia and China in bid for key role in Arctic power game, Deutsche Welle's Iceblogger
Greenland: With Siumut's re-election, will Greenland welcome Chinese investment?, Cryopolitics Blog
Norway: Can Barents region become a superhub on China's Arctic Silk Road?, The Independent Barents Observer
Russia: China a key Arctic partner for Russia, The Independent Barents Observer
United States: Big questions emerge over $43 billion gas-export deal between Alaska and China, Alaska Dispatch News