Northerners among fashion designers to get spotlight in upcoming WAG show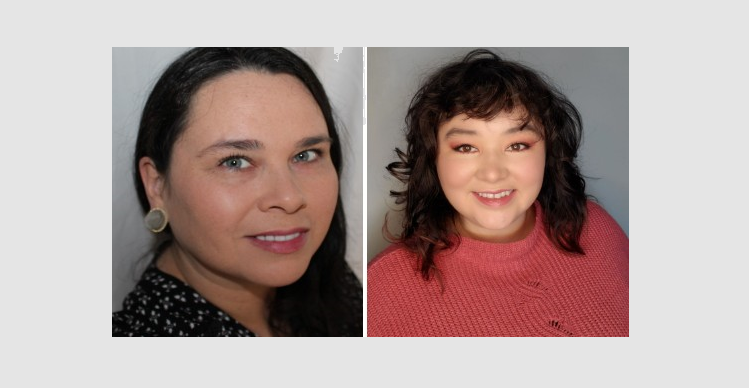 Northerners will be among the designers spotlighted next month when their work is featured in a special fashion show taking place as part of the Winnipeg Art Gallery's annual craft sale.
The CRAFTED Show + Sale takes place every year and features handmade goods from a variety of artists. But 2022 will be the first time a fashion show will take place as part of the event.
"I can't even begin to tell you my emotions I've had leading up to this event, I mean, it's the WAG," April Allen, a designer from Rigolet in Nunatsiavut, the Inuit region in Newfoundland and Labrador, said in a phone interview.
"You know that feeling you get when you get all tingly inside? That's how I feel. I'm absolutely honored to represent not only myself, but my family, my community and Nunatsiavut. I hope I make them all proud."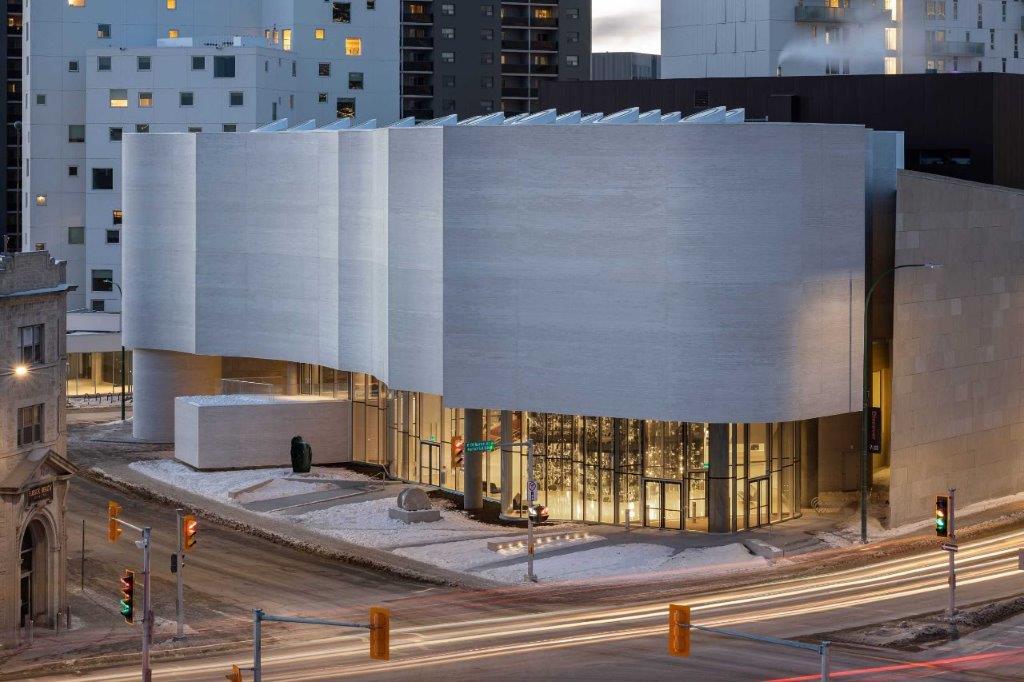 CRAFTED: A Fashion Show will take place on November 2.
The runway show will thread through the WAG's five exhibition galleries and will feature works from 25 different designers. In all, over 200 different looks will be showcased and will include everything from ready-to-wear and sculptural designs, to wearable art and traditional Inuit garments from the WAG-Qaumajuq permanent collection.
The designers featured in this year's event come from Manitoba, Nunavut, Northwest Territories, and Nunatsiavut. 
Affirming culture
Haley Alakan White, a mixed media artist who grew up in the Nunavut community of Rankin Inlet, says she's excited for the connections events like this facilitate. 
"I'm beyond ecstatic to participate," she said. "I love talking to people and making connections with other artists and companies. This is a chance to chat with a whole bunch of new people."
She says having Inuit fashion in high profile events like this are an important way to affirm northern culture.
"Art is a way of just saying 'Hey we're here, and we're not going anywhere," White said.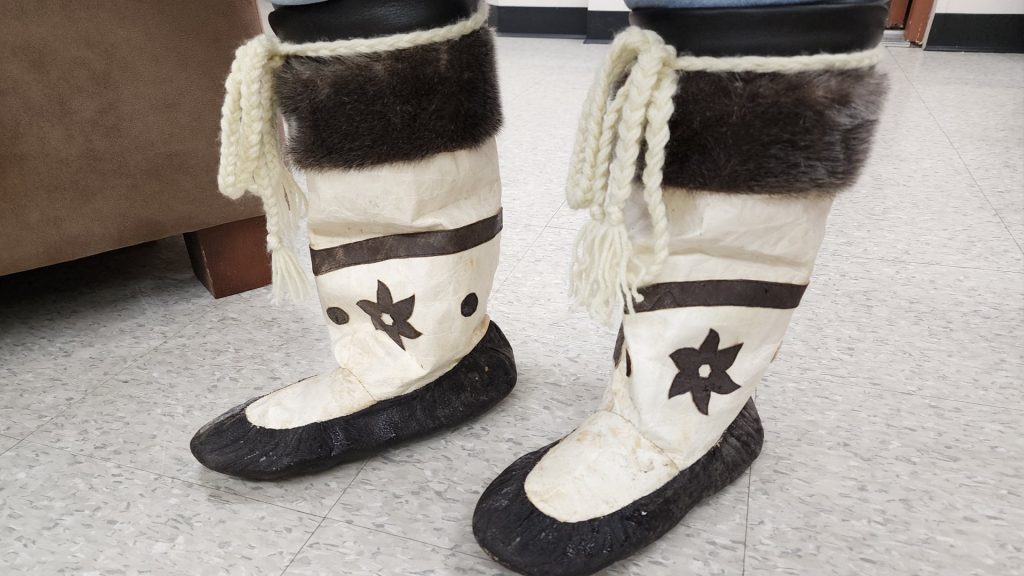 White, who produces her work under the moniker Haley's Handicrafts, describes her aesthetic as classic. She'll have a pair of kamiks in this year's event.
"They're traditional, but elegant and timeless at the same time, and just so pretty," she said. "I'm so proud."
Art as a healing path
Allen, who produces under the label Stitched by April, describes the style of her pieces as contemporary but incorporating traditional materials. She says the main outfit of three she'll be debuting in the show is a top and skirt made of hide, sealskin and leather, paired with turquoise hide boots sewn with her mothers' pleats, sealskin flowers, black fox fur and turquoise pompoms.
"I wanted to create something that nobody has yet seen, something that makes you go "wow!", so I'm hoping I have done just that," she said.
Allen said events like CRAFTED are also important celebrations of the power of art.
After an environmental illness forced her from a career she loved in dental therapy, Allen credits a return to crafts as helping her towards recovery.
"I fell into a deep depression, and for many years I really didn't know what to do with my life until I refound my love for beading and sewing," she said. "My mother taught me the basics of sewing as a young child, so I already knew how to do it.
"It's been very therapeutic for me. I feel connected with my culture and continue to strengthen my connection to my culture through the practice of sewing and always reaching out to my mom, aunties and relatives for support which they lovingly provide."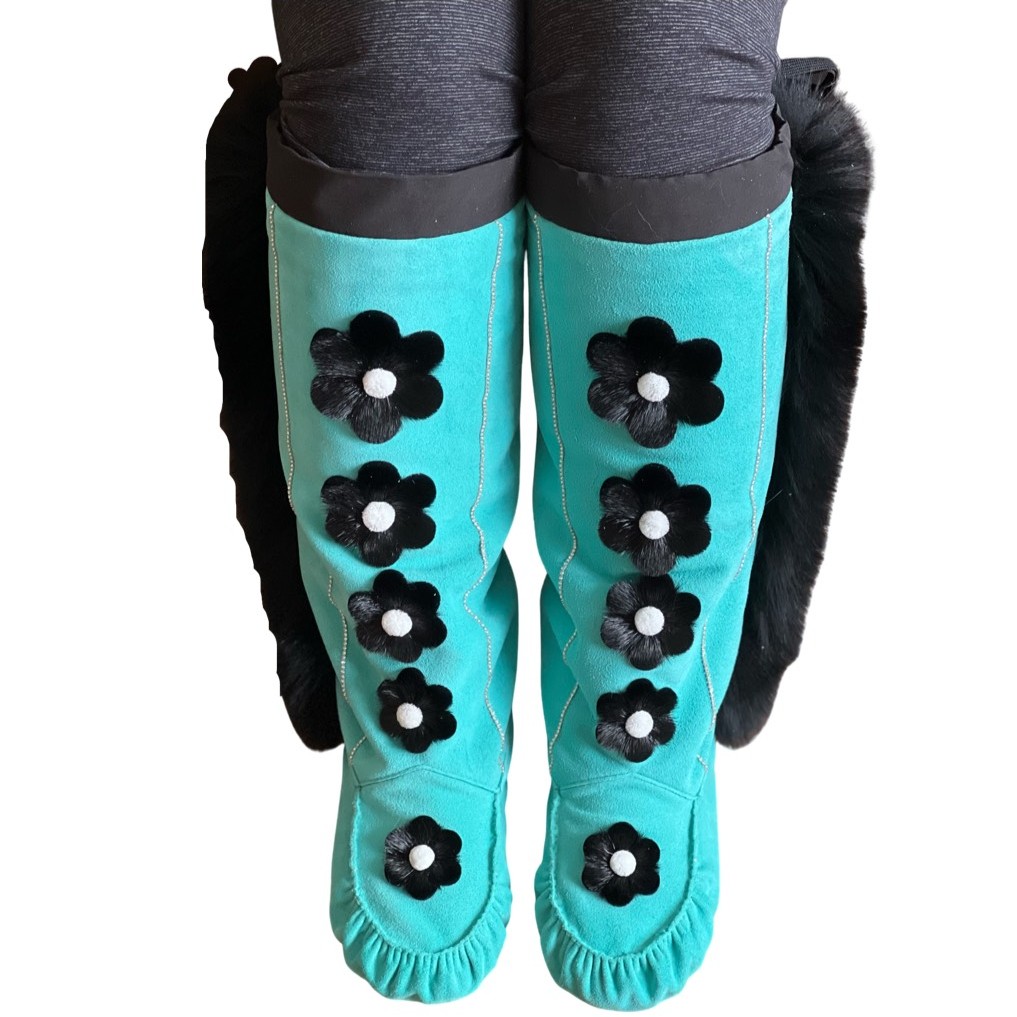 Allen says she's been inspired in the past by seeing pieces by Inuit designers in fashion shows, and can hardly believe she'll have work of own shown in one next month.
"It was something that I could only dream of being part of, but, dreams, they do come true," she said." You can do anything that you put your mind to do. This is a message that I have for all youth pursuing their dreams."
The CRAFTED: Show + Sale takes place November 4-6, 2022.
Proceeds from the fashion show will to Tunngasugit, a non-profit organization that serves Inuit living in urban Manitoba.
Write to Eilís Quinn at eilis.quinn(at)cbc.ca
Related stories from around the North: 
Canada: After a two-year delay, Canadian Inuit art exhibition in Warsaw meets the moment, Eye on the Arctic
Russia: German project to house everything published in Siberian and Arctic languages to seek new funding, Eye on the Arctic
Sweden: Award-winning novel set in Sapmi to get Netflix treatment, Eye on the Arctic
United States: American cartoonist says his new book on Canadian Indigenous history helped decolonize part of himself, CBC News