Methanol-powered research ship set for handover to German research institute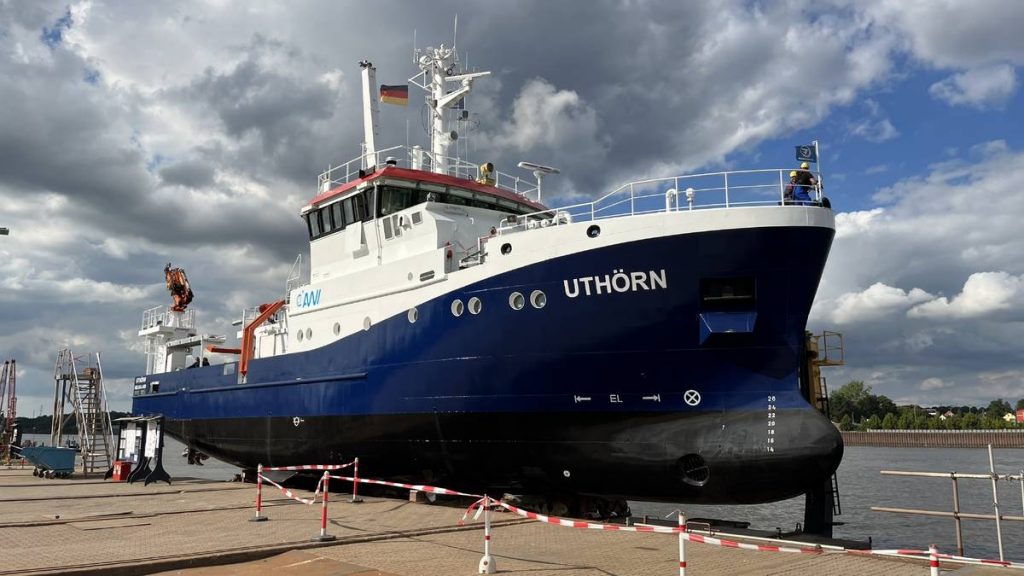 A methanol-powered research ship got its official christening on Tuesday and is scheduled for handover to the  Alfred Wegener Institute (AWI) in Germany this December. 
The Uthörn measures 35 metres long and has been under construction for two years.
"More sustainability in all areas is the order of the day," said Bettina Stark-Watzinger, Germany's federal minister of Education and Research, who christened the vessel in Berne.
"This is especially true in shipping. The new Uthörn sets standards as the first German seagoing vessel with methanol propulsion."
The AWI describes methanol as a new and largely untested fuel when it comes to shipping. They said the two modified diesel engines used in the Uthörn are based on previous successful models. 
Important move towards more environmentally friendly shipping
The managing director of the Fassmer shipyards in Berne, who worked on the construction, said the project was an important contribution towards more environmentally friendly shipping and that the challenges had been worth it.
"Introducing new propulsion technologies entails considerable challenges," Harald Fassmer, Fassmer's managing director said in an AWI news release. 
"For example, when we first received the tender, neither the relevant regulations in their entirety nor the required permit specifications for the planned drive-system components were available. As such, we are proud to once again lead the way in the implementation of innovative, environmentally friendly propulsion systems, and to put our expertise in the construction of highly complex research vessels to the test."
Methanol production facility pilot project
AWI is now waiting for approval on a proposed synthetic methanol production facility in Bremerhaven.
"In a pilot project, renewable electricity from a wind turbine would be used to split water into hydrogen and oxygen via electrolysis," the AWI said.
"In the next step, this "green" hydrogen and CO2 from a nearby sewage treatment plant could be used to synthesise "green" methanol, which, when burnt, only releases the amount of CO2 that was captured during its production."
Approval is expected by the end of the year.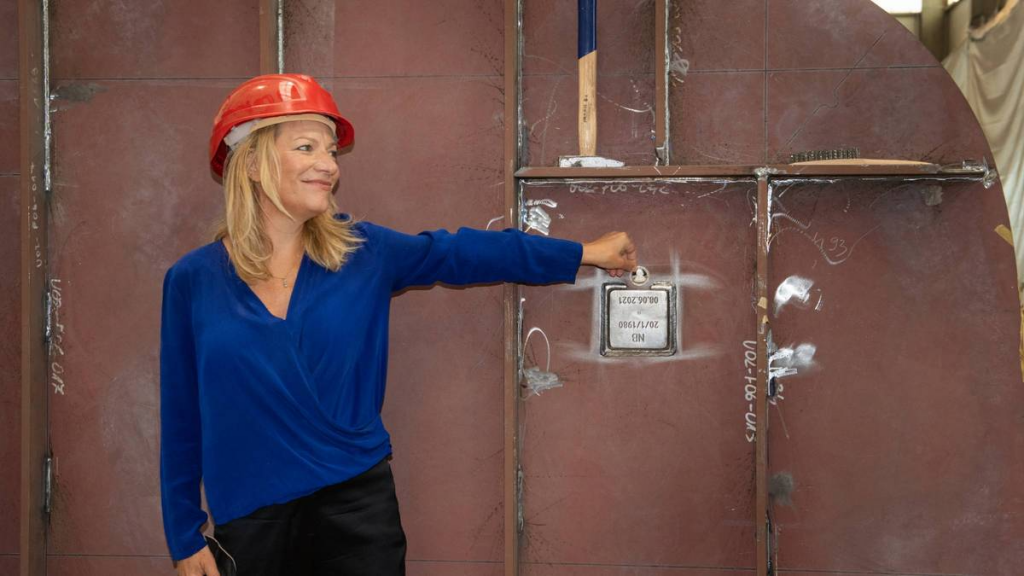 Antje Boetius, AWI's director, said the project was an important move towards the use of more sustainable infrastructure when it comes to marine research. 
"With the new cutter, we at the AWI are assuming a pioneering role in replacing the use of fossil fuels in shipping," Boetius said.
"If the project for constructing a prototype green methanol plant in Bremerhaven can commence in December as we hope, we will soon be able to produce this sustainable fuel right at our doorstep."
The vessel will primarily operate in the North Sea.
"As a central pillar of coastal research at the AWI, the Uthörn regularly monitors the physical, chemical and biological status of the North Sea in the German Bight and near Helgoland," the AWI's Karen Wiltshire said.
"By doing so, the ship provides us with valuable and critical long-term data, allowing us to better gauge climate change and its impacts on the marine environment."
Write to Eilís Quinn at eilis.quinn(at)cbc.ca
Related stories from around the North: 
Canada: Shipping industry needs to do more to lessen underwater noise in Arctic, say NGOs, Eye on the Arctic
Russia: Isolated Russia seeks way out through Arctic waters, The Independent Barents Observer