Alaska villages facing erosion, flooding receive relocation grants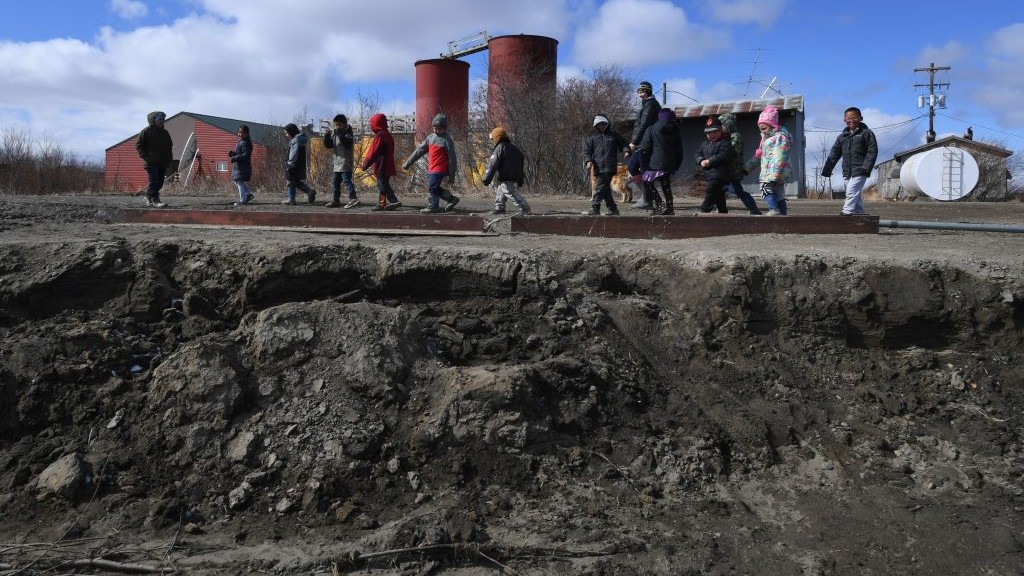 Two Alaska villages facing serious erosion are two of three recipients to receive relocation grants from the U.S. Department of the Interior. 
Newtok Village and the Native Village of Napakiak will each receive $25 million US, the department said in a news release Nov. 30. 
The third $25 million US grant will go to the Quinault Indian Nation in Washington state for the relocation of Taholah Village.
No one in the tribal administration offices of Newtok or Napakiak was immediately available for comment on Tuesday. 
But Deb Haaland, the U.S. Secretary of the Interior, said that the grants were an important step to ensuring that Indigenous communities had the resources they need to adapt to climate change. 
"As part of the federal government's treaty and trust responsibility to protect Tribal sovereignty and revitalize tribal communities, we must safeguard Indian Country from the intensifying and unique impacts of climate change," Haaland said in the grant announcement. 
"Helping these communities move to safety on their homelands is one of the most important climate related investments we could make in Indian Country."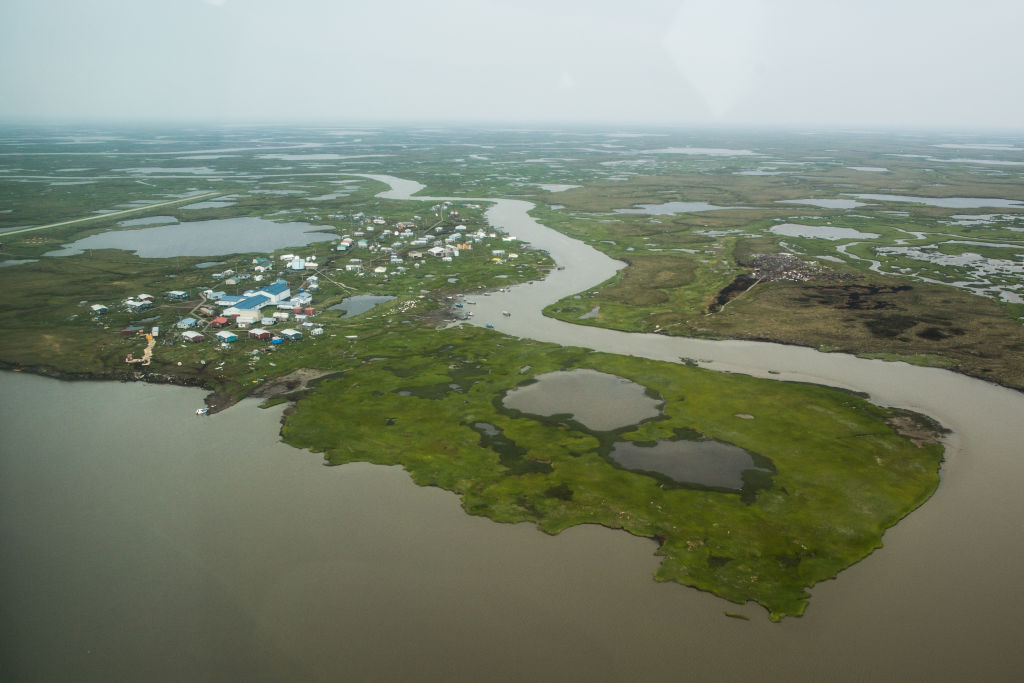 In addition to the money's announced, the  Federal Emergency Management Administration (FEMA) is also awarding approximately $17.7 million to help the three communities demolish and build new infrastructure. 
Rates of erosion demand action 
Newtok is a community of approximately 200 people  in western Alaska on the Ninglick River. 
It's faced years of coastal erosion from permafrost changes and storms. 
Government studies have determined the rate of erosion is approximately 70 feet per year with the river predicted to start threatening village infrastructure within two years and the community's critical infrastructure with four years. 
"Multiple erosion studies conclude that there is no cost-effective way to halt this process, and that the people of Newtok must relocate to a new site," the government said in their fact sheet last week. 
The community will relocate to Mertarvik, a site approximately nine miles across the Ninglick River from Newtok. So far, roads have been built at the new site, but there are only a few homes. People started moving there in 2019.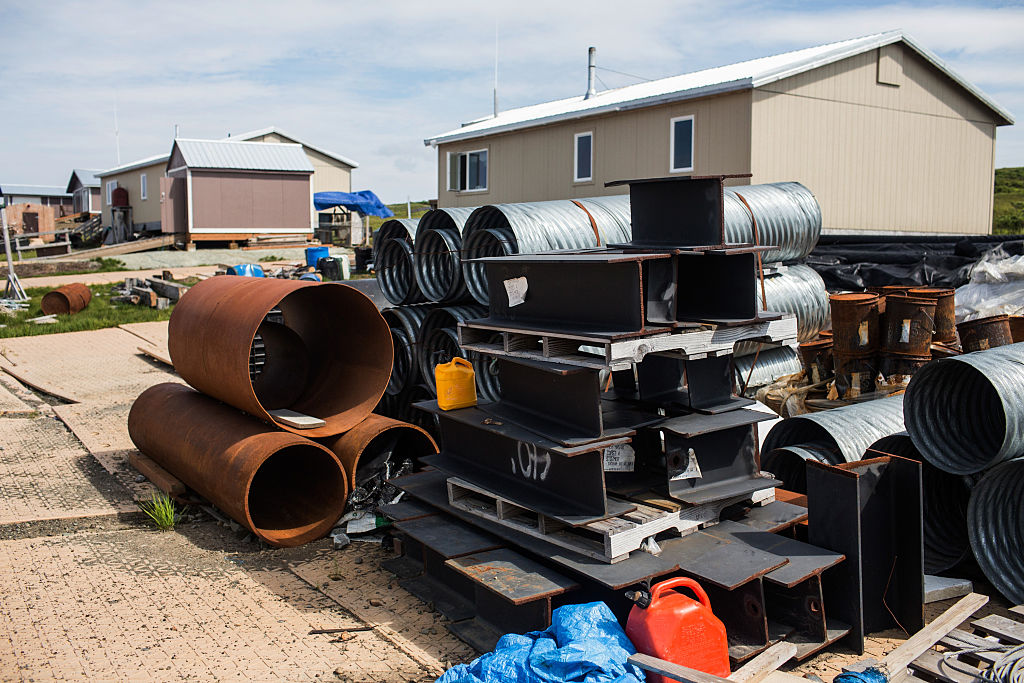 Napakiak, a community of approximately 360 people, is also in western Alaska. Located on the Kuskokwim River, the community is facing an estimated erosion of 25-50 feet per year, which is threatening the local school, fuel farm, water supply airport, residences and other infrastructure. 
The government says severe weather, storm surges and flooding are also serious concerns. 
"Most of the current critical infrastructure is expected to be destroyed by 2030," the department said. 
"The village has comprehensive plans for managed retreat and relocation, but implementation has been delayed by lack of funding."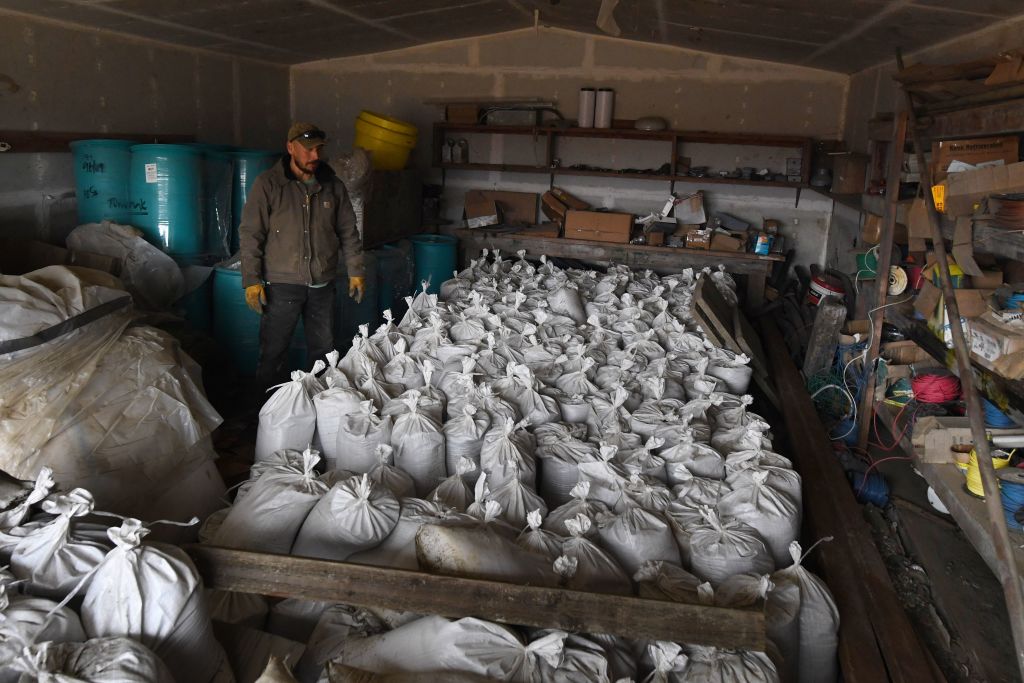 Next steps include three month planning period 
A 120-day planning period still starts in December and will involve federal officials traveling to the three communities to hash out the next steps. 
The five areas to be discussed include: the project scope and components; timing and budget, risk identification and management, community needs and goals, roles and responsibilities of the government and federal agencies. 
The Interior Department's Bureau of Indian Affairs' (BIA) Branch of Tribal Climate Resilience (TCR) will fund a Tribal relocation coordinator in each community. 
In addition to the relocation grants, eight, $5-million planning grants were also awarded to eight other Indigenous communities and tribes to use to prepare for relocation or climate resilience measures. 
Of those eight, four are in Alaska: Native Village of Point Lay, Huslia Village , Native Village of Fort Yukon and the Native Village of Nelson Lagoon. 
Climate challenges across the North
Alaskan villages aren't the only ones affected by climate change in the Arctic. A study this year found 30–50% of critical northern infrastructure could be at high risk by 2050 due to warming.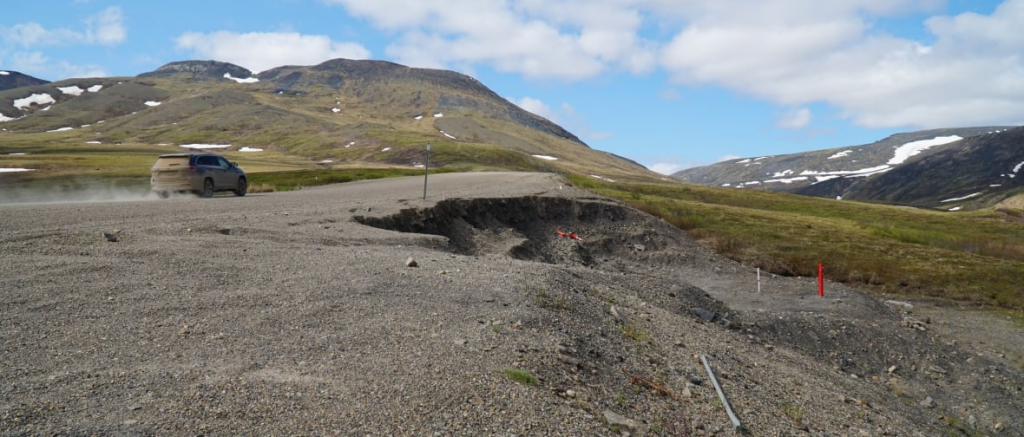 Villages and cities in the Russian Arctic have been hardest hit with up to 80 per cent of buildings in some places affected by permafrost degradation and other effects of climate warming. 
In Canada, an estimated 30 per cent of infrastructure has been damaged because of permafrost degradation, mainly airstrips and roads.
Write to Eilís at eilis.quinn@cbc.ca 
Related stories from around the North: 
Canada: Limited transportation infrastructure facing threats in northern Canada, The Canadian Press
Norway: Thawing permafrost melts ground under homes and around Global Seed Vault in Svalbard, The Independent Barents Observer
Russia: 30–50% of critical northern infrastructure could be at high risk by 2050 due to warming, says study, Eye on the Arctic
United States: U.S. Navy to build airport infrastructure in North Norway to meet upped Russian submarine presence, The Independent Barents Observer