Gwich'in-language short film explores connection with land in award-nominated series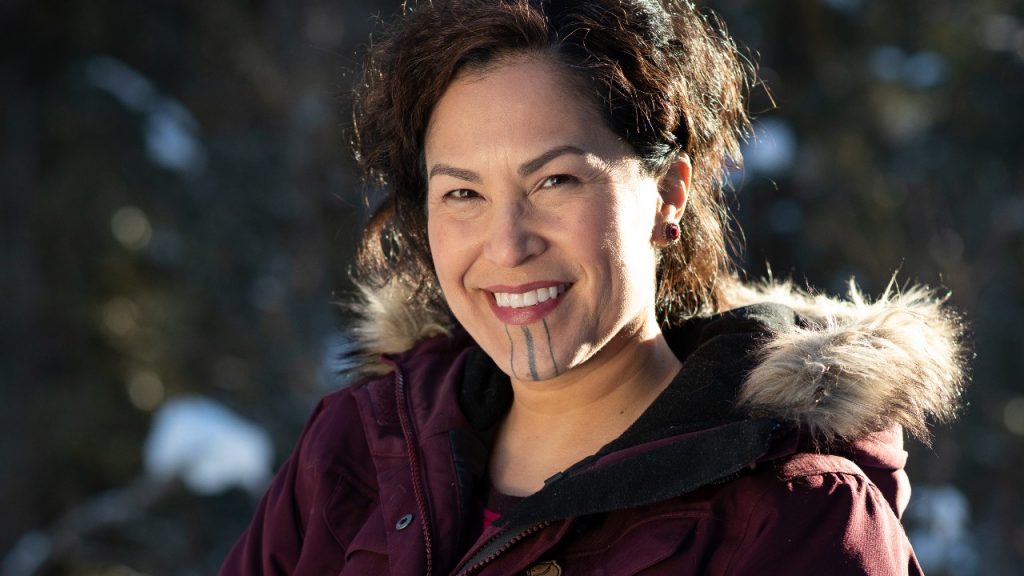 A Gwich'in-language short film shot in Alaska is part of the award-nominated Reciprocity Project series that looks at the relationship between Indigenous peoples and their lands.
Diiyeghan naii Taii Tr'eedaa (We Will Walk the Trail of our Ancestors) shows a grandfather teaching his granddaughter about the interchange between the community, caribou and nature and how those connections are honoured.
The film was made by Alaskans Princess Daazhraii Johnson and Alisha Carlson. Johnson, Neets'aii Gwich'in originally from Arctic Village, Alaska, says shooting in the Gwich'in language was a key part of the project from the beginning. 
"This was a community-based film and it was really important for us to do it in our language," Johnson told Eye on the Arctic in a phone interview. "There's a big effort right now to really revitalize it and make sure we're perpetuating the language." 
Carlson, also from Arctic Village, reached out to her family there where her grandfather, Trimble Gilbert, is traditional chief.
"We went directly to [him] for a blessing for the project and  to get his feedback about what reciprocity means to us as a people," Johnson said. 
Gilbert appears in the film as do other community members.
"We come from a long line of storytellers," Johnson said. "It's just natural for us."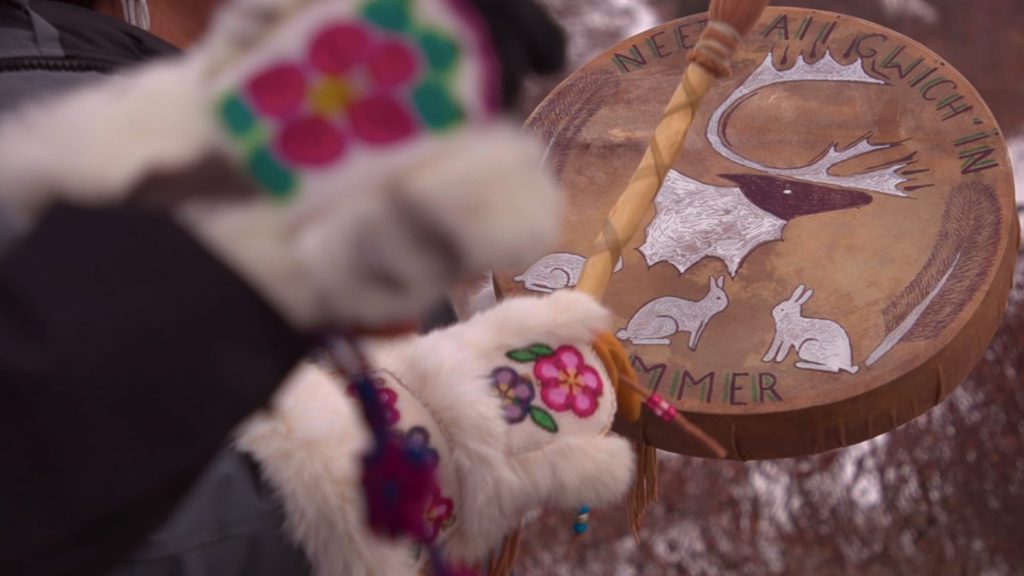 The name, Diiyeghan naii Taii Tr'eedaa, came from Johnson's mother, who then suggested the English translation.
The Reciprocity Project series has been an official selection in film festivals such as Sundance, and was also nominated in the Best Short-Form Series IDA Documentary Awards that took place December 10. 
Johnson said the attention the Reciprocity Project has gotten has been gratifying and that for general audiences, she hopes it fosters better understanding of Indigenous people's relationship with nature, away from buzzwords and slogans.
"I feel like the general public is often introduced to Native people only through issues, and so don't see things like our joy and our humour, and, because of that, they don't see our full humanity," she said.
"I think the beauty of these films is, that without coming from an issue perspective, we're saying 'Look, we are human beings with these deep meaningful spiritual ties to the places that we come from.'
"We have to protect these places and we need people to understand and support us in these efforts."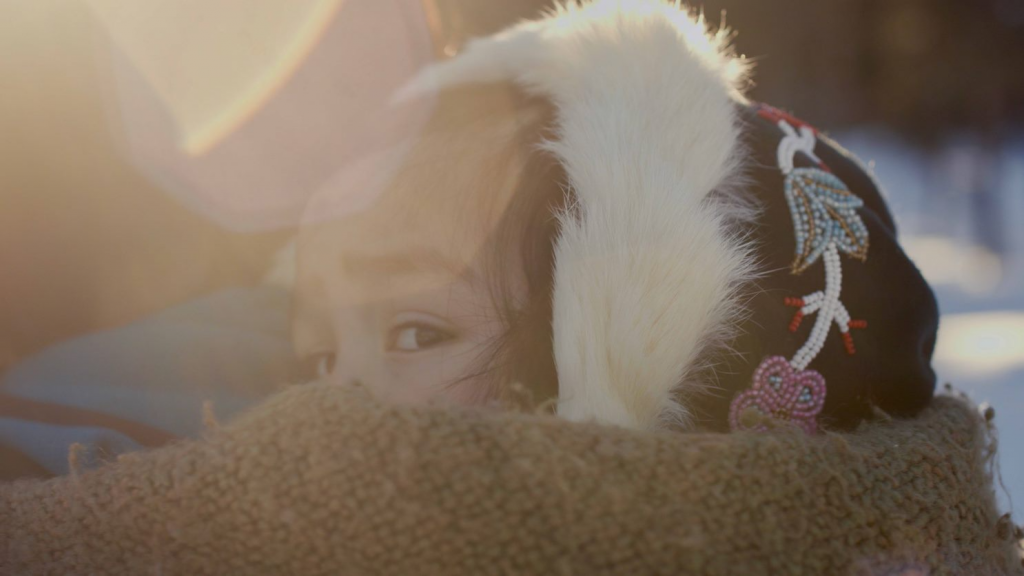 Write to Eilís Quinn at eilis.quinn(at)cbc.ca
Canada: A film shows how Canadian Indigenous paddled over 500 km in a handmade mooseskin boat, CBC Radio
Finland: Celebrity chef Gordon Ramsay brings film crew to Finnish Lapland, Yle News
Sweden: Award-winning novel set in Sapmi to get Netflix treatment, Eye on the Arctic
United States: American cartoonist says his new book on Canadian Indigenous history helped decolonize part of himself, CBC News