Sweden's icebreaker season starts with trip from arctic city of Lulea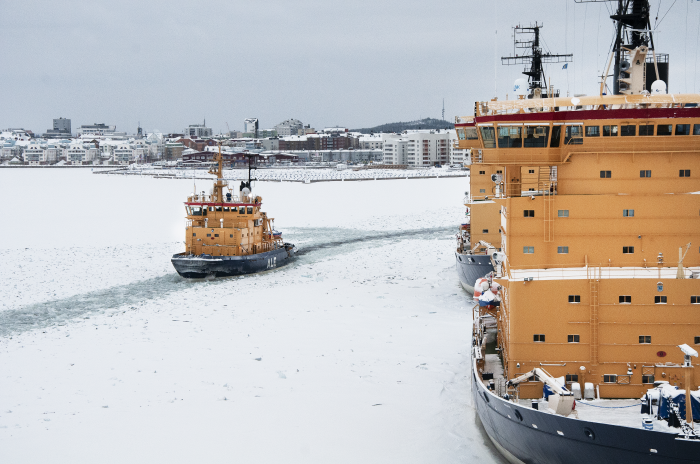 Sweden's icebreaker season is underway, starting with the first vessel departing from the northern city of Lulea, a city just over 100 km from the Arctic Circle.
"This is what we wait for every year," Amund Lindberg, operations manager for ice breaking at the Swedish Maritime Administration, said in a news release on Thursday. 
"We've been preparing since the end of last season and we are ready to assist merchant shipping around the clock for the six months ahead."
This season's first vessel called into action is the icebreaker Ale. It was sent to assist a cargo ship carrying paper products. 
The Ale, Sweden's smallest icebreaker, was put on standby earlier this month so it could offer assistance to merchant ships with just a few hours notice.
Other icebreakers in the Swedish fleet include the Atle, the Frej, the Oden and the Ymer.
Ice breaking season starting late this year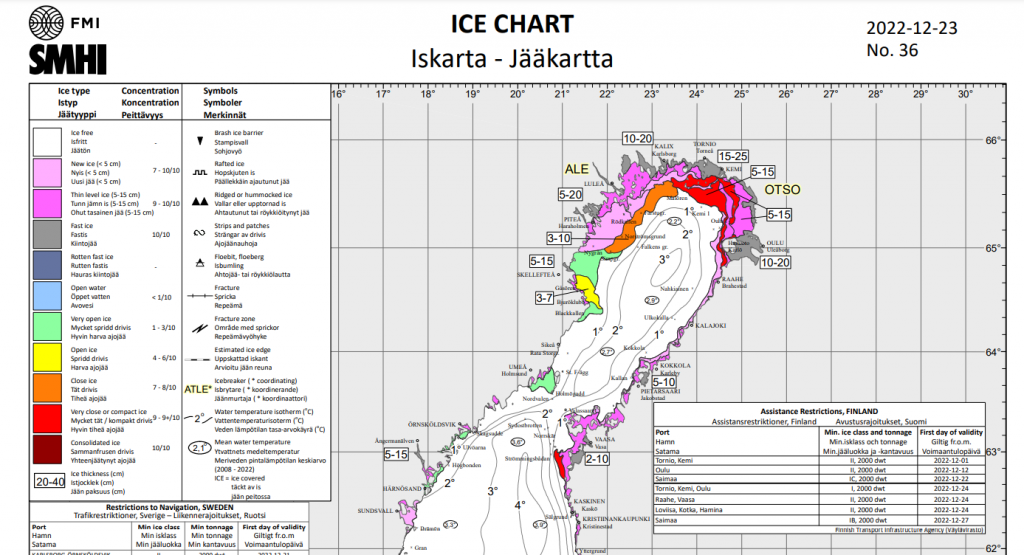 The Swedish Maritime Administration says warm weather means ice has come late to country's coasts this year.
 "Later than normal, the ice in the northern Gulf of Bothnia has now begun to settle along the coast and in the archipelago, which in turn has led to the ice breaking season starting a week or so later than usual," the agency said. 
The first restrictions of the year were put in place on December 5 in the northern part of the Gulf of Bothnia.
"We follow up forecasts and the ice situation daily throughout the country and will gradually increase the restrictions in step with the growth of the ice," Lindberg said. 
After the Ale, the Swedish Maritime Administration says the next line in is the Atle followed by the Frej, the Odin and the Ymer.
Sweden's icebreakers in action
The activities of Sweden's icebreaker fleet as of December 22:
Ale : assisting in the northern part of the Gulf of Bothnia
Atle : 48h standby
Frej : moored in Lulea
Oden : In shipyard in city of Landskrona in southern Sweden
Ymer : moored in Luleå
Swedish vessels with icebreaker capacities:
Scandica : fairway work
Baltica : fairway work
Source: Swedish Maritime Administration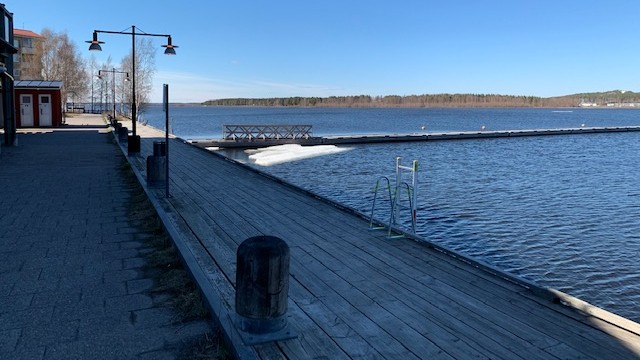 Lindberg says the role of the country's icebreaker fleet to the economy in winder is important to underline. 
"Without the state icebreakers, the ports in the Gulf of Bothnia would be forced to remain closed for 130 days a year, usually more, which would have major negative consequences for the industry and society in general," he said. 
"During harsher winters, the state icebreakers must ensure Sweden's ability to supply the entire country."
Write to Eilís Quinn at eilis.quinn(at)cbc.ca
Related stories from around the North: 
Canada: Canadian Coast Guard winds up its 2022 Arctic season, Eye on the Arctic
Iceland: New guideline launched for Arctic-specific risk assessment in shipping, Eye on the Arctic
Russia: Ice conditions on Northern Sea Route may pose navigation challenges this season, The Independent Barents Observer
United States: U.S. Coast Guard talks Arctic at recent summit, Eye on the Arctic