Most of Western Canada's glaciers will melt in 80 years, University of Northern B.C. study finds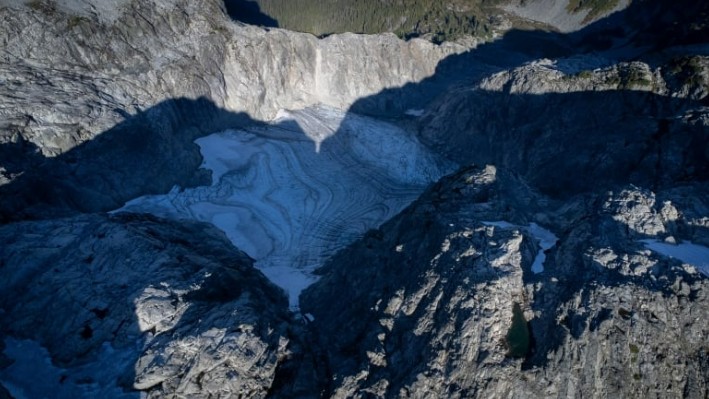 A study by international researchers using a supercomputer at the University of Northern British Columbia (UNBC) has found that most of Western Canada's glaciers will disappear by the year 2100.
The study, "Global Glacier Change in the 21st Century: Every Increase in Temperature Matters" was published Thursday in the journal Science.
"A child born today will witness the near-complete disappearance of one of western Canada's most iconic symbols  glaciers," reads a statement from the university.
The statement goes on to describe how continued greenhouse gas emissions will "decimate" glaciers around the world in the decades ahead — including those in Western Canada, which provide water during the late summer or during times of drought.
According to the study, by the end of the century, the majority of remaining glacier ice will exist in southeastern Alaska, the Northern Coast Mountains, Yukon, the northeastern Canadian and Russian Arctic, and mountains that border the Greenland and Antarctic ice sheets.
"Even if global temperatures were to rise by 2 C above pre-industrial levels, mountains in the Middle East, Caucasus, Central Europe, Middle East, North Asia and Western Canada and the conterminous U.S. are projected to experience widespread deglaciation," David Rounce, lead author of the study and assistant professor at Carnegie Mellon University, said in the statement.
By analyzing 440,000 satellite images processed by the supercomputer, the team concluded about half the world's glaciers are expected to disappear within 80 years.
Brian Menounos, a professor at UNBC and co-author of the study, said in the statement that the findings confirm "results from an earlier study that suggested "widespread deglaciation" in Western Canada's mountains by the end of the century.
Smaller glaciers — less than one square kilometre in size, which are common in the region — will melt first.
"Many of our glaciers are in that size range, so we are expected to see widespread deglaciation for many of our mountains," Menounos said on CBC's On The Island.
This is under the current best-case scenario of reducing global warming to 1.5 C above pre-industrial levels.
While there is hope for some of the region's larger glaciers if warming is limited to 1.5 C, it will be hard to achieve, he says.
"That requires an investment from the individual up to the international community to really move away from greenhouse gases and that's primarily through decarbonization of our industries and way of life."
Menounous says melting glaciers will contribute to sea level rise, and can cause degradation to glacial watersheds, an important habitat for aquatic species including salmon.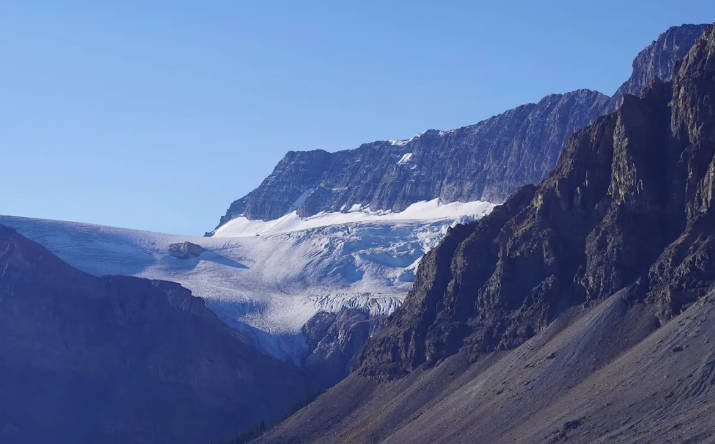 'A very sobering finding': advocate
"It's a very sobering finding … climate impacts are already here and many of them are happening faster than expected," said Jens Wietling, a forest and climate campaigner with the Sierra Club B.C.
He says disappearing glaciers could potentially lead to water insecurity in the province.
"We will lose freshwater sources for much of the year and we will be more vulnerable during times of drought."
Wietling says the province is in a unique position to take certain climate actions, including halting the extraction of fossil fuels from the ground and protecting old growth forests.
"We cannot reverse these changes. Once lost, glaciers cannot be re-created at time scales that work for generations," he said.
"It will take millions of years in some cases to see some of the impacts from our actions reversed in the future."
A report by Michelle Gomez
Related stories from around the North:
Canada: "Our climate is changing before our eyes," says WMO upon release of new report, Eye on the Arctic
Greenland: Climate change accelerating ice loss from peripheral glaciers, Eye on the Arctic
Norway: Will the green transition be the new economic motor in the Arctic?, Eye on the Arctic
Sweden: Sweden's climate policies closer to reaching goals, Radio Sweden
United States: Bering Sea ice at lowest extent in at least 5,500 years, study says, Alaska Public Media