Population growth in Rankin Inlet, Nunavut, prompts call for homeless shelter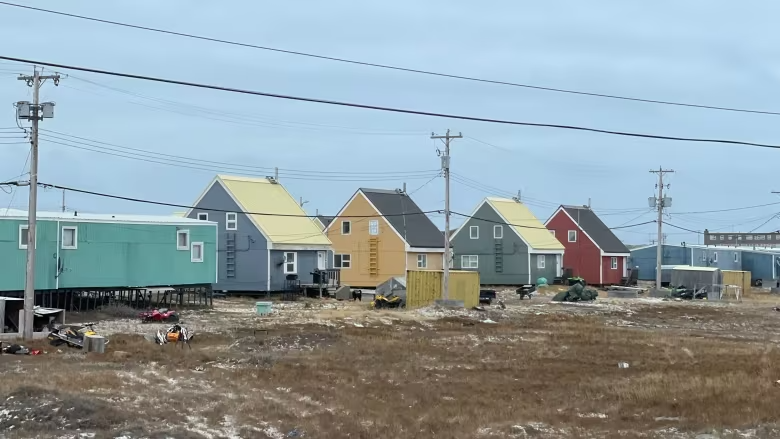 Denise Ford left Rankin Inlet because she didn't have housing
A woman who had to move away from Rankin Inlet, Nunavut, because she couldn't find housing says she's concerned the growth of the community will lead to an even greater shortage of housing.
Denise Ford now lives in Winnipeg, where she moved last March. Every time she hears about someone in her home community who has nowhere to go, she remembers what it was like to be homeless there.
"It's very hard to keep moving forward each day, because you're trying to find a warm and safe place to stay," Ford said.
There's a housing shortage across Nunavut and waitlists for public housing can take years. Those who ultimately choose to leave their home communities temporarily to find housing risk being kicked off that waitlist.
Rankin Inlet, a hamlet of about 3,000 people, sits on the west side of the Hudson Bay. Its population grew by about five per cent between the 2016 and 2021 federal censuses.
Pressures on existing homes 
According to Statistics Canada, the community has 1,026 private dwellings and no shelter for people who are homeless.
Ford says she'd like to see that change.
"Rankin is a pretty big town now, and there seems to be a shortage of housing — and enough businesses there that could come together possibly and help build a facility such as a homeless shelter. Because there are resources out there to be able to do that," she said.
Rankin Inlet's mayor, Harry Towtongie, said it's now common to hear about homelessness there.
Speaking in Inuktitut, Towtongie acknowledged that as more people come to work or study in Rankin, it puts pressure on the homes that exist.
He said they plan to bring it up with the Nunavut government and won't give up looking for a solution.
Rethinking facility 
Ford said she'd like to see the hamlet step in and open the doors to the old arena facility to get people in out of the cold overnight.
"It's a big enough facility, and I'm sure it would really help the people that are really struggling with housing right now and a safe place to go," she said.
"It only makes sense to do something like that."
---
Have you had to leave a Nunavut community in order to find housing? Do you want to tell your story? Reach april.hudson@cbc.ca if so, or call our Talkback Line: 867-979-6101 or 1-888-896-3135.