For some, the Arctic Winter Games is a matter of family pride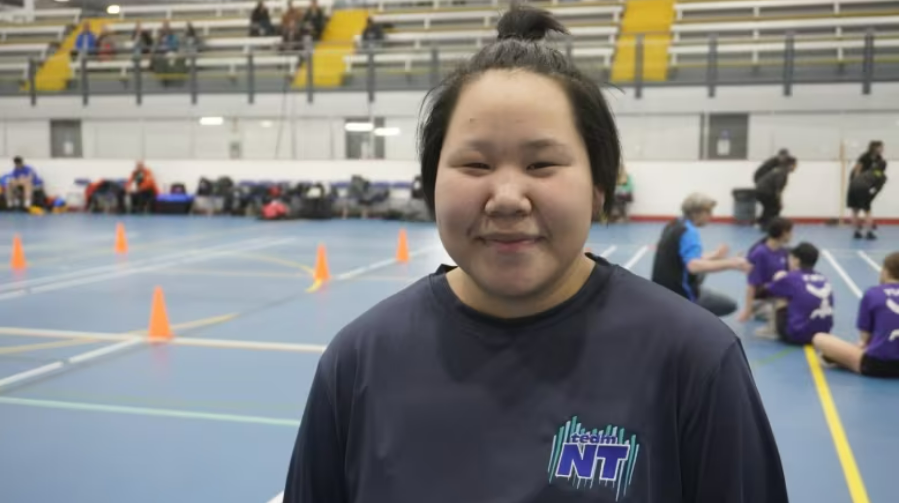 Krista Kitekudlak, who's competing in Arctic Sports at the Arctic Winter Games, said she's already achieved her objective. 
"Being here is my goal, making my family proud," said the 15-year-old from Ulukhaktok, N.W.T.
Her family includes her mom, aunty, grandma and grandpa and everyone back in Ulukhaktok who organized fundraisers so she could attend.
Kitekudlak said she was speaking with CBC News on Monday "so my family would see me and how I am. I'm really happy that I made it."
She's one of hundreds of athletes who descended on Wood Buffalo, Alta., this weekend to take part in the weeklong event for the first time in five years.
Monday's events included Arctic Sports and Dene Games.
Kadin Hare, 21, from Whitehorse, was competing in the stick pull as a member of team Yukon.
"It's a little greasy stick you have and you got to pull it like tug of war," he said.
This is Hare's third time competing as an athlete in the games.
"Looking forward to meeting friends and old friends from the past games and that," he said. "It's not about competing, it's about meeting people."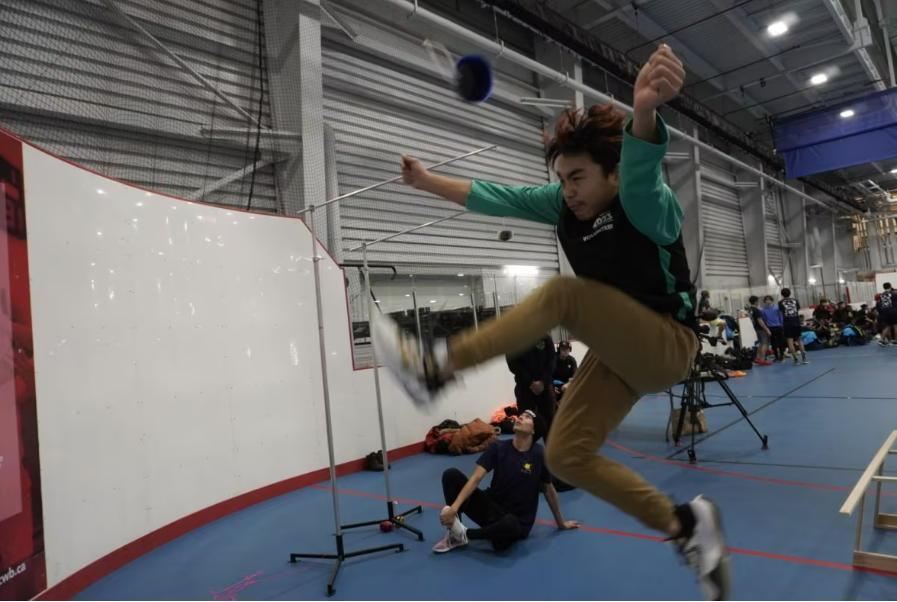 Chase Nogasak, 16, of Tuktoyaktuk, N.W.T., travelled to the Arctic Winter Games to volunteer.
This allowed him to achieve his main objective: cheering on his two sisters, Bailey Nogasak and Kaydra Nogasak, who are also competing in the Arctic Games.
"Proud of them," is how he feels. "I want them to do great."
Chase is the only family member who could make it in person. The rest will be following Bailey and Kaydra's performance's from Tuktoyaktuk.
He said the travel was long and included some noisy infants on the plane ride from the Beaufort Delta to Yellowknife, but overall he's happy to watch the pair compete.
Rex Willie, a three-time competitor in the Arctic Winter Games from Arctic Bay, Nunavut, isn't competing this year.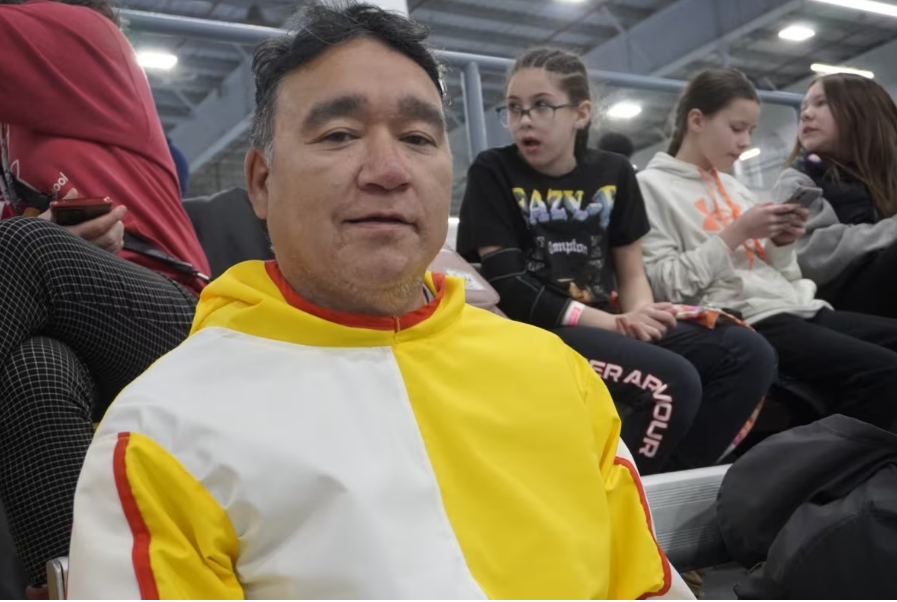 "I'm here to watch my kids compete in Dene games," he said.
"I'm proud of them."
Willie said his children are big fans of hand games and stick pull.
Peter Johnston, grand chief of the Council of Yukon First Nations, was another proud father in attendance. He travelled to Wood Buffalo to watch his 13-year-old daughter, Ella Johnston, compete with the Yukon hockey team.
"She puts a lot of time and effort into training and going to practice, playing games," he said.
Johnston said dedication to sports becomes an entire family affair, and that they all have to chip into to ensure she has the best chance to succeed. Whether that be carrying her hockey bag when she's tired, or making sure her skates are sharpened regularly.
Johnston said that effort pays off for the entire family as they believe sports helps his daughter, and all those who compete, develop life skills.
"I'm a big believer in not only the leadership and the camaraderie, the spirit, the positive well-being the sport brings," he said.
"My wife and everybody's committed in our family to ensure that my daughter has every opportunity to be here."
Johnston said he wants to do more in his role as chief to promote investment in sport and healthy living in the North.