Meet some of the 2,000 volunteers making the Arctic Winter Games possible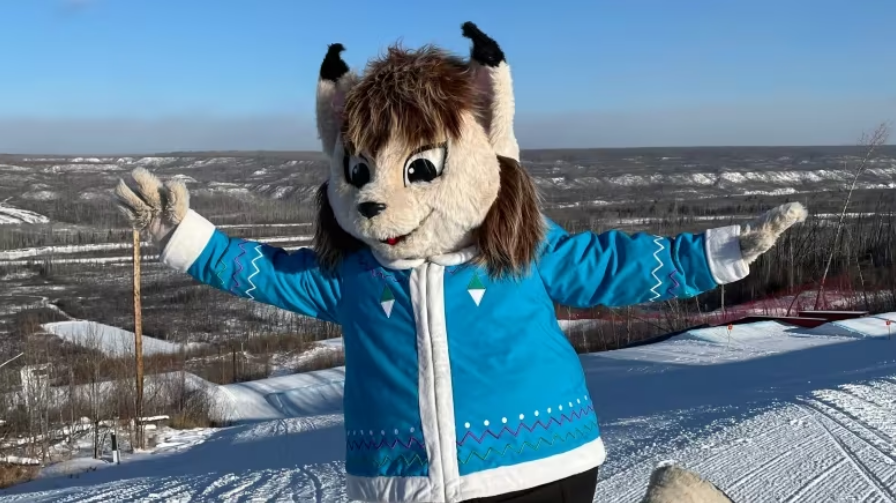 The Arctic Winter Games is an event that hosts over 2,000 coaches, players and spectators. Almost as many volunteers are lending a hand to make it happen.
Close to 2,000 people are volunteering for the games, which run from Jan. 29 through Feb. 4 in the Regional Municipality of Wood Buffalo. Some of them have flown in from out of town; some have put in more than 100 hours.
Lori Landry and her husband travelled to Fort McMurray from Rothesay, N.B., for the birth of their sixth grandchild and had some free time on their hands.
While walking around downtown, they noticed a need for volunteers at the Arctic Winter Games. They already had their police record checks completed from previous volunteering and games officials were happy to have the  help.
Landry dressed up as the mascot, Nitotem the Lynx and her husband was her handler.
"I only fell once," Landry said. "I jumped up and shook it off and laughed and nobody could see how embarrassed I was."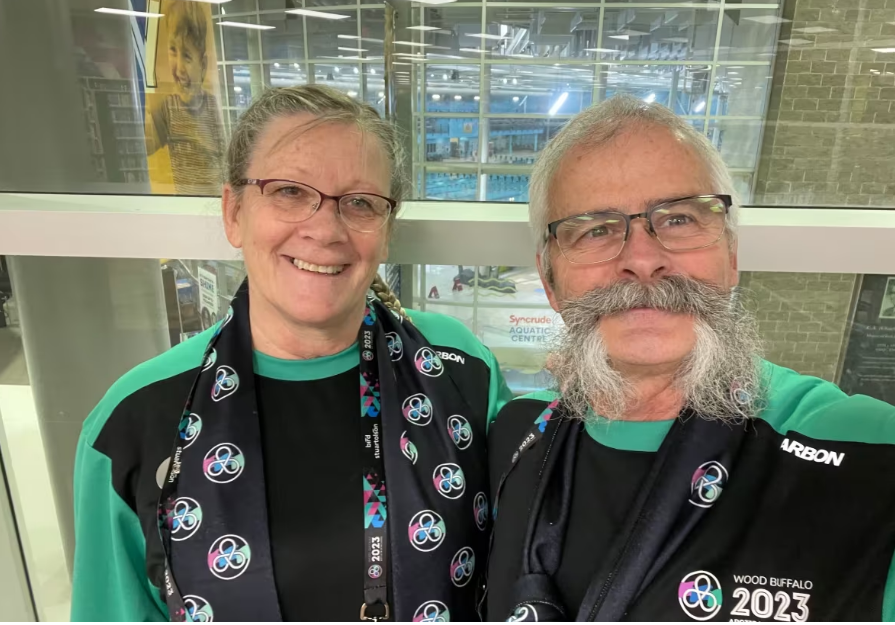 Nitotem means "my friend" in Cree, and Landry said it's an appropriate name to represent the games.
"Everybody is super friendly," Landry said, adding that the warm reception makes up for the chilly -25 C temperatures that have been hitting the town.
Landry is no stranger to volunteering, offering her time and energy in a variety of venues including a water ski camp, nursing home and volunteer chauffeur service.
"It's such a gift of time that people are investing in others," Landry said.
Locals are also showing up in droves to help with the games.
Sheri Raike, 37, has put in over 100 hours over the last month helping with the volunteer team.
Her husband took days off work to help and her two children have also been volunteering.
"It's kind of our culture I guess here, that everybody pitches in, everybody helps out."
Matt Brown has been a longtime volunteer in Fort McMurray. He stayed behind during the 2016 wildfire to protect the community while his family evacuated, and he helped again during the floods of 2020 when his family had to evacuate for a second time.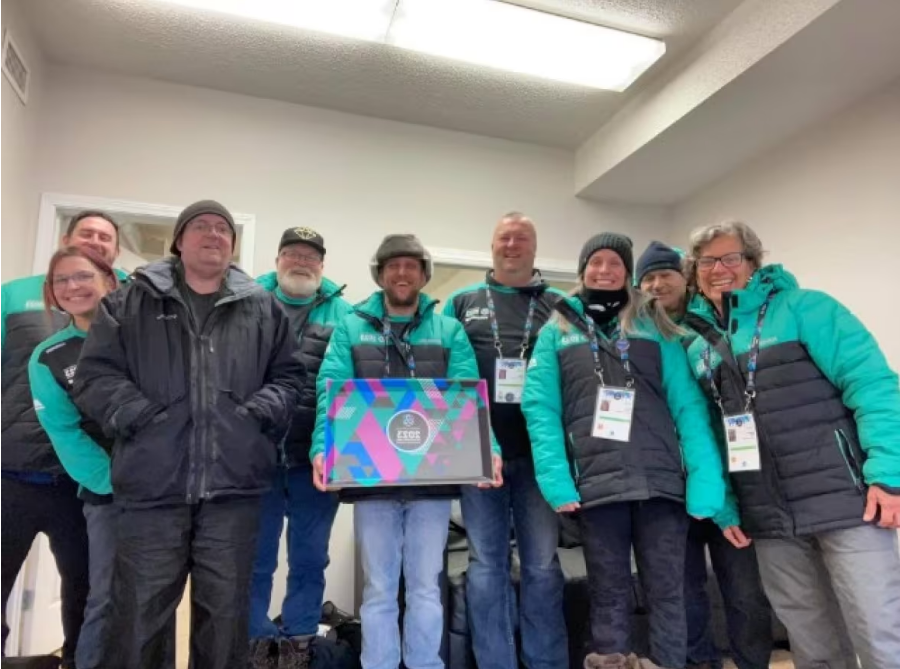 Brown had seven days off work and spent them volunteering for the games, putting in more than 50 hours at the accreditation centre, the airport, the ski hill, and driving the warehouse truck.
"It's worth it to show the country, the world, what Fort McMurray has to offer," Brown said. "We've raised our family here … for the last 16 years and it's been great to us."
Lana Tremblay, manager of volunteers and education for the Arctic Winter Games, said there are 1,950 volunteers, some of whom have travelled across the country —  even as far as Brazil.
"It's surprised me how many people are coming from other provinces, other cities, other countries," Tremblay said. "That's the one thing that's kind of always took me by surprise is how far people will travel to help out."
Since 2014, Melanie Bellows has been an active volunteer in Fort McMurray. She's a volunteer with the Wood Buffalo Royals —an all-inclusive minor hockey league — a swim team, an autism society and a local school. Last week, she was named volunteer of the year in minor hockey.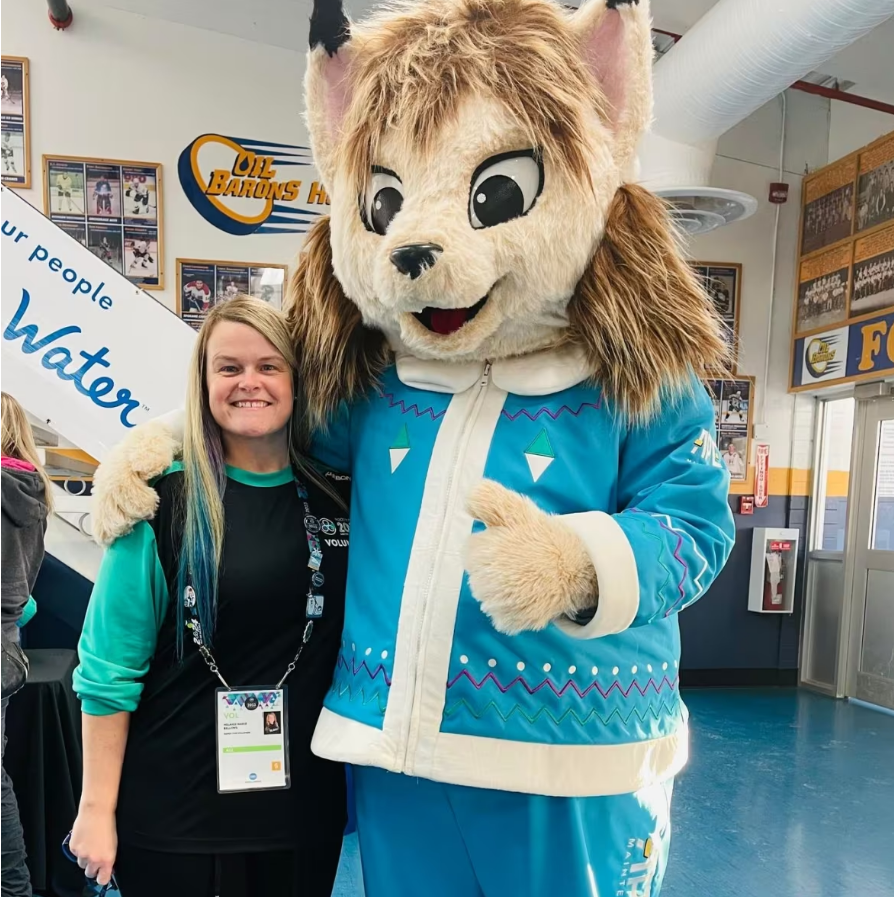 For the games, Bellows is the inclusion champion working at Centerfire Place, where she can be a part of the hockey games.
She said her parents and grandparents instilled the importance of volunteering in her from a young age, and now she volunteers almost every day.
"If I can help one person and make them happy, that makes me happy," Bellows said.
Related stories from around the North: 
Canada: Another AWG win for knuckle-hop champ Chris Stipdonk — but no record this time, CBC News
Finland: Ice fishing World Championships latest in Finnish series of odd sports events, Yle News
United States: Veteran musher Brent Sass wins Yukon Quest 300, CBC News