Sami NGO demands removal of "Far Northern Attire" from Square Enix's Final Fantasy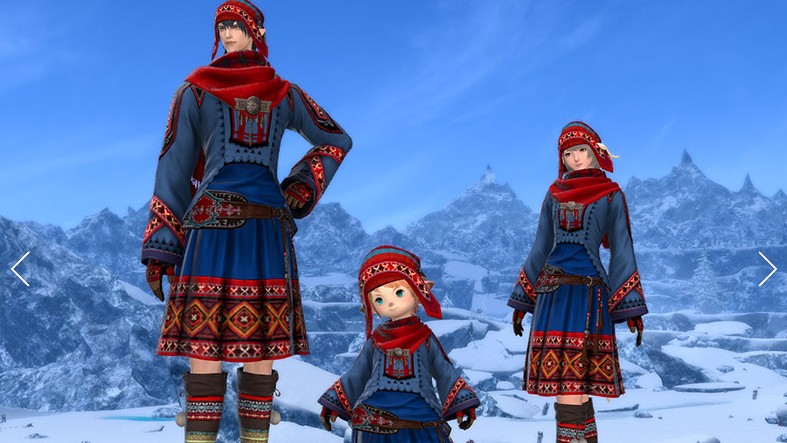 The NGO that promotes the rights and interests of Sami in Arctic Europe are demanding that Square Enix remove the "Far Northern Attire" from the latest version of their Final Fantasy game. 
The garments in the game's "Far Northern Attire" section are based on Sami traditional clothing. 
"This is not about sensitivity or whether the depiction is appropriate," Aslat Holmberg, president of the Saami Council, said in a news release on Friday.
"These elements are Sami cultural property and Square Enix has infringed on our rights."
Square Enix is a Japanese company known for its role-playing video games. 
Final Fantasy 14 was released this month and allows players to purchase "Far Northern Attire" as part of the game. 
'Contributes to erosion of culture'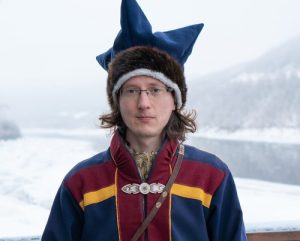 The Sami are an Arctic Indigenous people.
There are 100,000 to 150,000 Sami in Finland, Sweden, Norway and Russia – the Sami homeland collectively referred to as Sapmi.
The Saami Council says traditional garments are not just clothing, but are made up of elements that indicate regional identity and cultural meaning. The NGO described the way they're being used in the game as "particularly damaging."
"By creating this product, Square Enix has allowed their 41 million players to dress up as a Sami people, clothe themselves in the Sami identity without our consent, and contribute to the erosion of our culture," the Saami Council said.
Gaming industry increasingly open, but still work to do, says Council
In an interview with Eye on the Arctic, Holmberg said huge strides had been made in recent years to educate the wider community about the "mascotting" of Saami that can occur when aspects of their culture are reproduced commercially by non-Indigenous people. 
One positive example of progress, was an initiative by the Sami Parliament in Finland to stop Sami stereotypes being included in tourism products.
The Saami Council also points to its agreement with Walt Disney Animation Studios on Frozen 2 as an example of the kind of cooperation that can occur. Elements of that film were inspired by Saami culture, and Sami representatives were formally involved in advising on the content.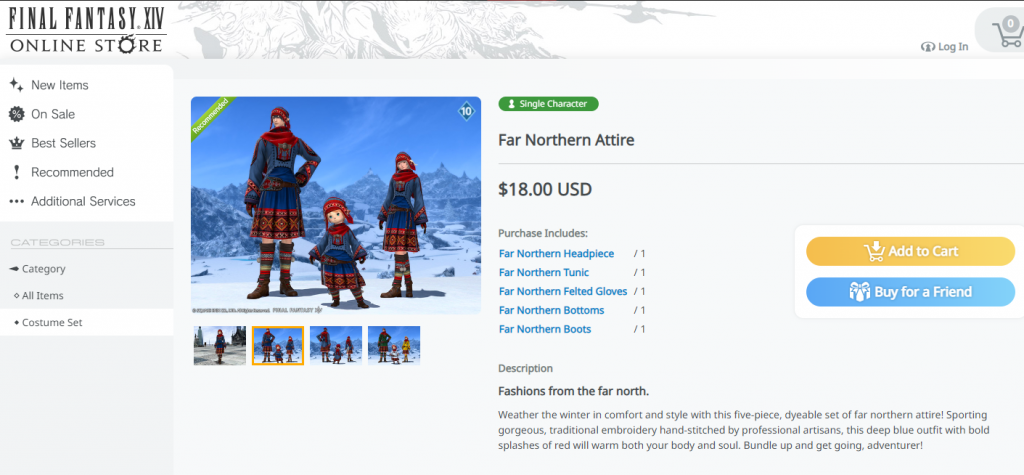 Holmberg said it's discouraging to see what happened with Final Fantasy despite so much recent progress, especially in the gaming industry that's become increasingly open in recent years.
"That's why we decided to speak out on this," he said in a phone interview. "We want to raise awareness in the gaming industry, in tourism and in entertainment. We've made a lot of progress, but there's still a ways to go." 
Square Enix did not respond to an interview request or request for comment on Friday.
Holmberg said the Saami Council has not received a formal response from the company to their concerns. 
Write to Eilís Quinn at eilis.quinn(at)cbc.ca 
Related stories from around the North:
Finland: How not to promote Arctic tourism – Why Finland's Indigenous Sami say marketing their region needs to change, Eye on the Arctic
Norway: Certification marks help both Sami artisans and consumers, says council, Eye on the Arctic