Iqaluit day warming centre should be permanent, says society that ran pilot project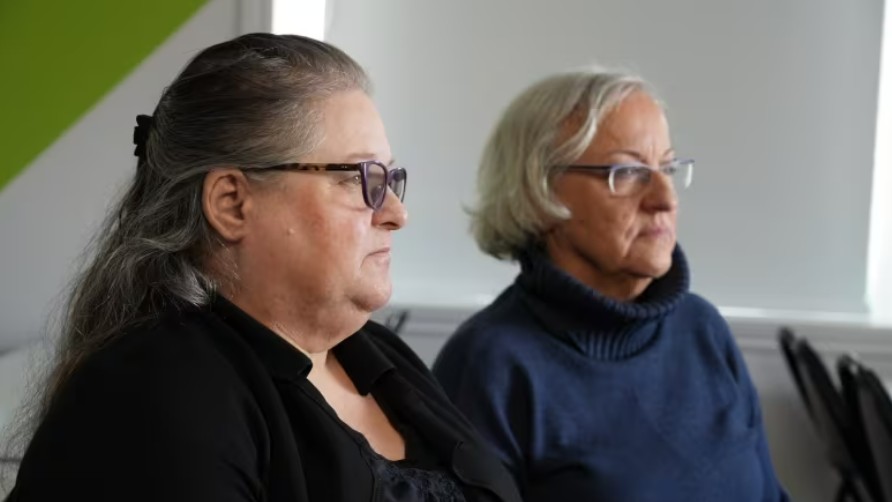 A pilot project in Iqaluit that offered people a warm place to go during the week needs to be made permanent, says the society that ran the facility.
Iqaluit's Uquutaq Society opened a temporary day warming centre Feb. 1.
It was open every day from 10 a.m. to 6 p.m. in the same building the society uses as a low-barrier shelter during the night. It offered a place for people to drop in for food, shelter or mental health services.
Pam O'Neil, the Uquutaq Society's program director, said the warming centre is needed in Iqaluit beyond the winter months.
"Even in the warmer weather, people still need those services, those crucial mental health, addictions, medical services. It's really about quality of life that the rest of us enjoy," O'Neil said.
The low-barrier shelter closes at 8 a.m., meaning people had to find somewhere else to go during the day if they needed it.
O'Neil said many of the clients of the low-barrier shelter had jobs to go to during the day, but there were usually more than 10 people at the warming centre each day it was open.
"It's a place to come and be warm and have food because there's always food there and hot coffee," she said.
"The feedback was, this is very necessary," she added.
'We were just kind of hitting a stride'
She also said the pilot project wasn't quite long enough to assess the need.
"We were just kind of hitting a stride with getting extra services in there and now it's time to close," O'Neil said.
The funding for the program came from the department of Family Services, and was money that the society hadn't allocated for the fiscal year.
Whether the program will continue soon is dependent on funding, O'Neil said.
Family Services did not respond to requests for an interview.
"As we know when we go to the grocery stores, there's nowhere for people to go. So this is why we're really focused on expanding because I think we know that there's a greater need in the community," said Laurel McCorriston, Uquutaq's executive director.
Uquutaq has also acquired the land where the Nunavut Country Food store currently sits, through funding from the Qikiqtani Inuit Association.
McCorriston said the plan is to build a new facility on that site that would offer a low-barrier shelter, transitional housing and a day warming centre.
McCorriston said Uquutaq has applied to the federal government's rapid housing initiative to fund that project.
"We should be hearing in the next couple months if we can start furthering the development process on that," McCorrison said.
Emma Tranter is a reporter with CBC Nunavut.
Related stories from around the North:
Canada: Study gives Canada's northern territories failing grades on curbing alcohol harms, CBC News
Finland: Finland's six-year slump in alcohol sales ends, Yle News
Sweden: Swedish Centre Party promises tax break for rural northerners, Radio Sweden
United States: Alaska capital budget vetoes to hit homelessness, addiction treatment, Alaska Public Media