Whitehorse mayor says long-term solutions needed after weekend landslide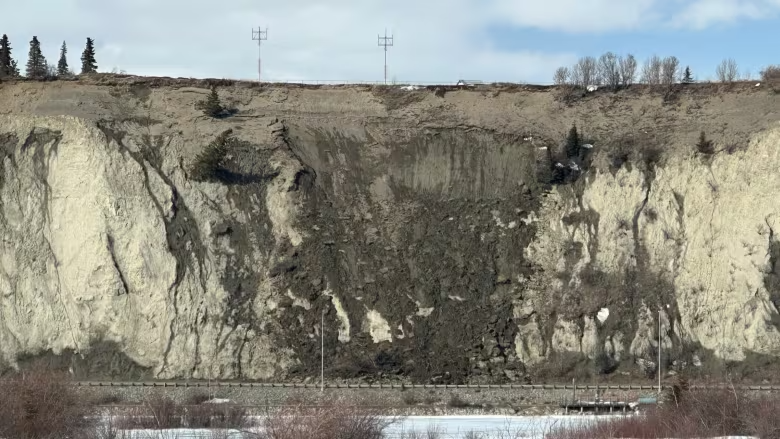 Expect more landslides this year, says geologist
The mayor of Whitehorse says she's concerned about more landslides along the escarpment by Robert Service Way, after a slide on Saturday closed the road.
Parts of the road will stay closed for now, with barricades in place, as well as along the Millennium Trail and the escarpment trail, and Mayor Laura Cabott said the city has been advised that it's dangerous for people to be in certain areas.
"We're very concerned about that. And it's not just along Robert Service Way," Cabott said Tuesday morning.
"We've been advised by the engineers that are looking at [the escarpment] that there are more tension cracks and there's movement along the escarpment right now."
The slide is similar to one that happened last summer, which spilled across the whole road and caused Robert Service Way to close for weeks. Unlike that incident, Saturday's slide sent dry rocks and rubble across one lane.
It was closer to the city than last year's slide and thus didn't get caught by the retaining wall that was built last year.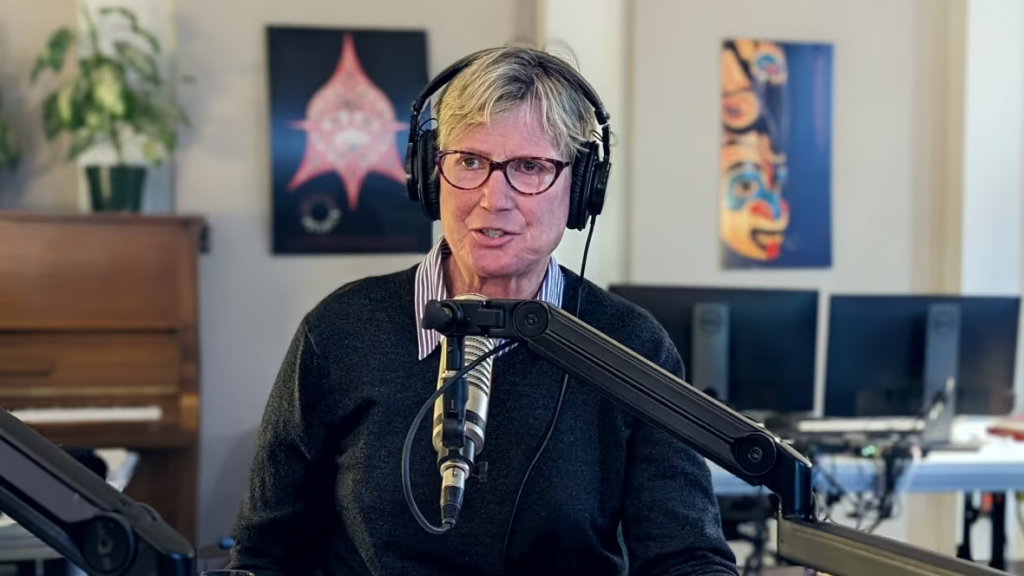 Cabott said there's a possibility of putting in more retaining walls, but they're meant to be temporary.
"It's not going to get us out of this problem for the long-term future," she said. "A longer-term solution is what the city requires at this point."
Jeff Bond, who is with the Yukon Geological Survey, said Yukoners should expect to see more landslides this year.
The latest slide comes just weeks after he warned that landslide season was approaching.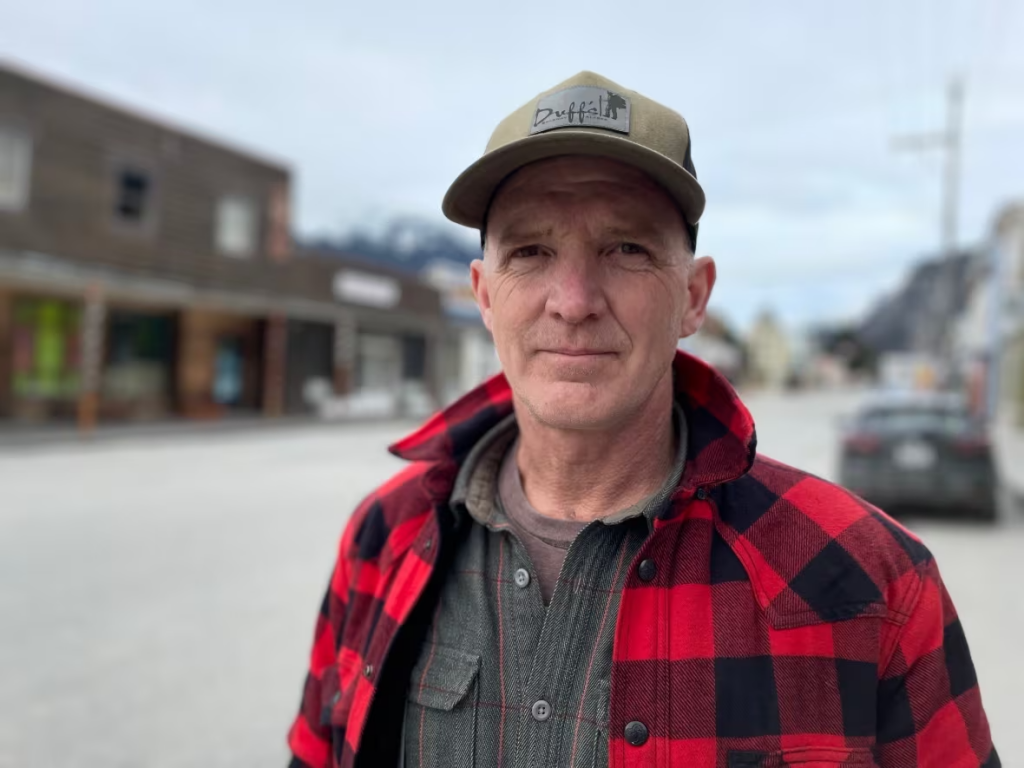 "We didn't have quite as much snowfall as the year before, but it was still quite high," he said over the weekend.
"We had plenty of areas that were kind of set up for failure last year that didn't fail, and so, you know, you have to anticipate that there's going to be more activity."
Saturday's landslide wasn't prompted as much by meltwater as last year's slide, he noted — and it didn't come as a surprise, since the city's engineer consultants had been keeping a close eye on that area.
He said the steep parts of the escarpment are the areas they need to monitor.
"The entire slope isn't an issue — there's certain zones that are potentially problematic. This was a good example of one of those zones, where you have a little bit of accumulation of sediment sort of hung up on the slope," he said.
The city is expected to provide an update on the landslide later Tuesday morning.