Satellite imagery reveals construction progress on new Chinese Antarctic base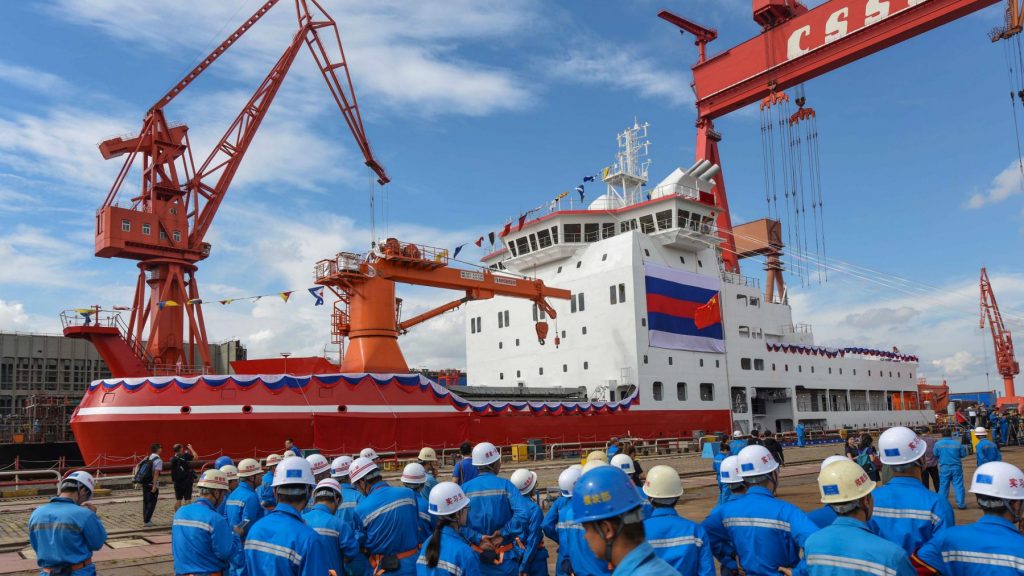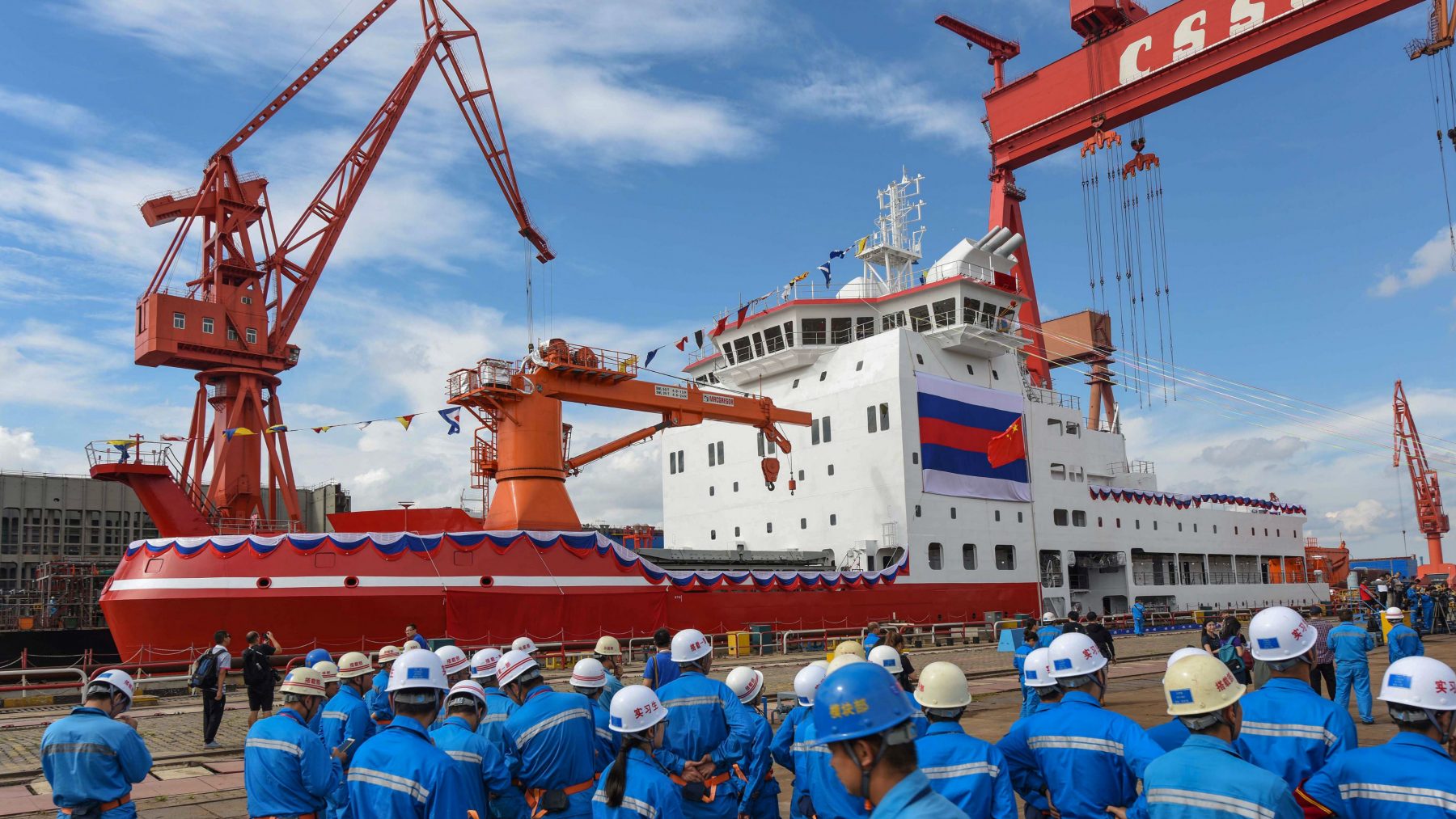 A US think tank report suggests that China's expanding activities in polar regions, including a new Antarctic research station currently under construction, require careful monitoring by the US and its allies, in order to prevent the South Pole and the Arctic from becoming the next geopolitical hotspots, it says. 
"In both the Arctic and Antarctic, China has undertaken ambitious expeditions and developed world-class research facilities, the Center for Strategic and International Studies (CSIS) said in its recent report "Frozen Frontiers." 
"These investments have elevated China's voice in polar affairs and afforded it an opportunity to shape the emerging geopolitical landscape. Its growing physical footprint in the world's most remote frontiers also serves to advance China's broader strategic and military interests."
Since 2013, China has been an observer country on the Arctic Council, and has sought an increasingly active role in the Arctic. In 2018, it issued a policy document that laid out the country's plans for massive investments and infrastructure projects in the North, establishing a so-called 'Polar Silk Road.' It has called itself a "near-Arctic state."
Broader strategic objectives 
The country currently has two research stations in the Arctic: one in Svalbard, an archipelago in Arctic Norway, and another in Iceland.
"Beijing has sought to access the region largely through scientific and commercial ventures, which officials claim give it the "right to speak" on Arctic affairs," CSIS said.
"While China's Arctic research is primarily focused on advancing scientific knowledge—contributing to significant discoveries related to sea ice composition, space weather, and marine life—these accomplishments also serve Beijing's broader strategic objectives."
Concerns over dual use infrastructure
CSIS says Chinese activity is stalling in other Arctic countries, like the U.S., as concerns are raised about things like dual use infrastructure, leading China to now turn its attention towards Russia.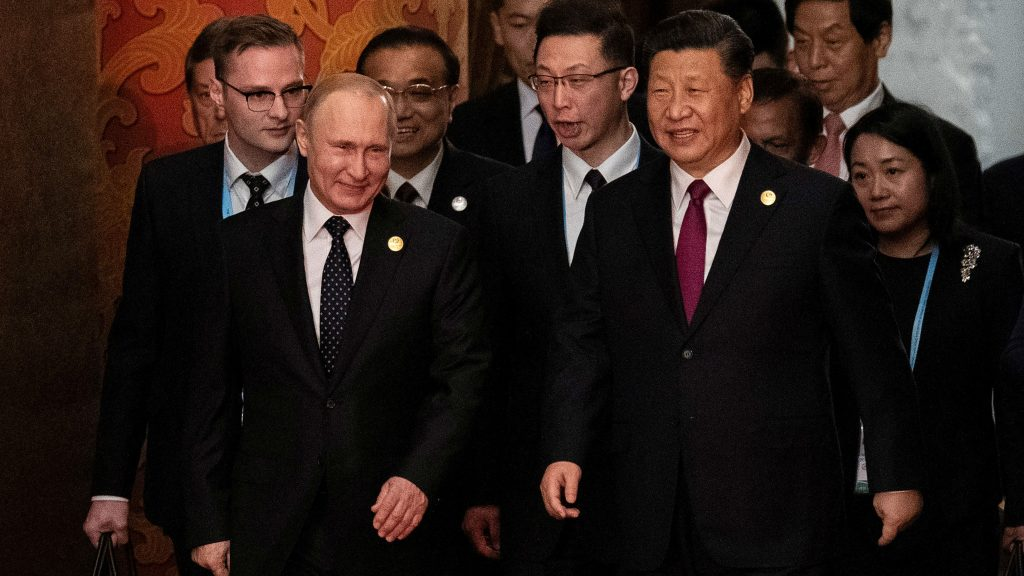 "Without sovereign jurisdiction in the Arctic, China leans on partnerships with other states to further its interests," the report said. 
"Left with few other options, China is stepping up its investments in Russia as it looks to Moscow as its strategic partner of choice in the Arctic. This may prove to be China's best path forward as both the climate and geopolitical competition heat up in the Arctic."
Examples of Chinese projects blocked or rescinded by Arctic countries:
Antarctica 
China's new Antarctica facility will be 5,000 square metres when completed, and is being built on Inexpressible Island near the Ross Sea, the report said, citing new satellite imagery.
"Chinese builders have begun making significant progress on the site for the first time since construction began in 2018. After several years of dormancy, new support facilities and groundwork for a larger structure have appeared at the site.
"The new station's position is triangulated with China's other coastal stations to fill in a major gap in China's coverage of the continent's expansive coastline and beyond."
The report says a 2020 inspection of the site by U.S. State Department officials and other agencies saw no military equipment or personnel, but said the future facility's satellite ground station will have inherent dual-use capabilities.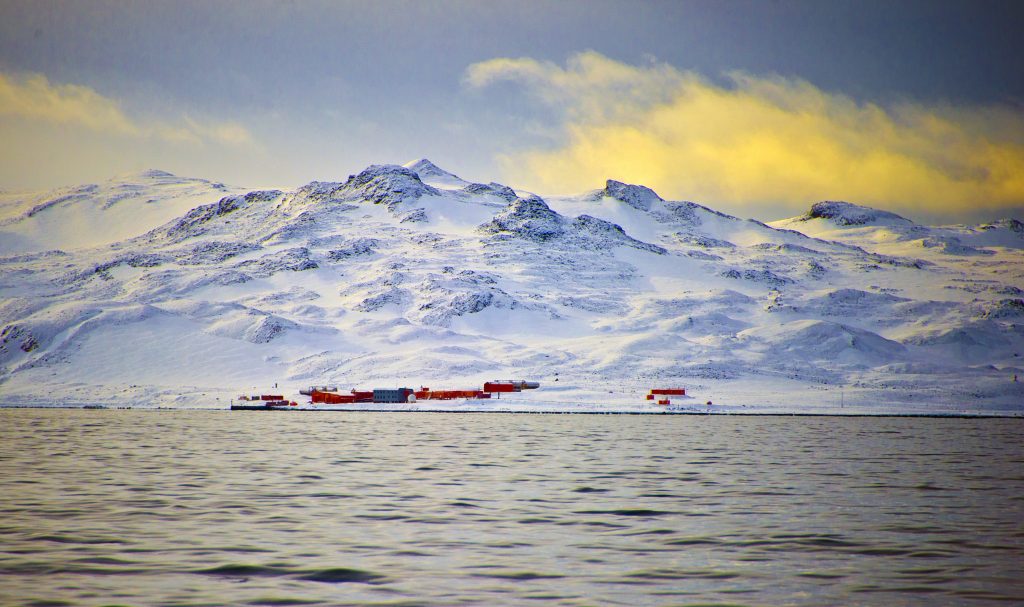 "While essential for tracking and communicating with China's growing array of scientific satellites, ground stations can support intelligence collection," the report said.
"Importantly, the station's position may enable it to collect signals intelligence from U.S.-allied Australia and New Zealand and could collect telemetry data on rockets launching from newly established space facilities in both countries."
The report said China, along with the rest of the international community, can make a valuable contribution to conservation and stewardship in the Arctic and Antarctica, but that the U.S. and its allies should closely monitor developments and advocate for more openness.
"China is by no means the only great power to use science for strategic ends, yet mounting geopolitical competition is raising the stakes for China's polar pursuits," CSIS said.
"International cooperation will be necessary for the responsible management and stewardship of the poles, and China can play a positive role in those efforts. Still, the United States and its allies should carefully monitor China's evolving activities and push for greater transparency."
Write to Eilís Quinn at eilis.quinn(at)cbc.ca
Related stories from around the North: 
Canada: Russia, China could challenge Canada's 'tenuous hold' in Arctic, says top soldier, CBC News
Greenland: The US is using a mine in Greenland to counter China, Blog by Mia Bennett
Russia: "China is our strategic partner," says Governor of Russian Arctic region, The Independent Barents Observer
Sweden: Norway, Finland, Sweden prioritize North in updated statement, Eye on the Arctic
United States:China, Russia among global priorities, including in Arctic, in U.S. security strategy, Eye on the Arctic