Canadian North says changes to flight schedules involved 'difficult choices'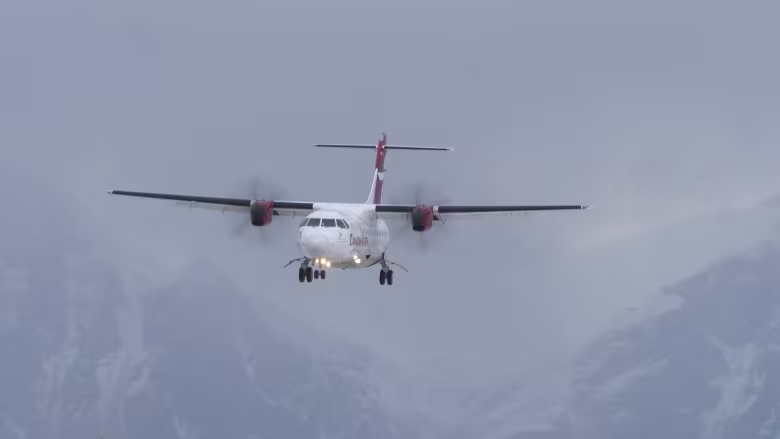 'There's a number of communities across our network that were underserved, and some that were overserved'
The president of Canadian North says plans to reduce flight service to some Nunavut and N.W.T. communities is all about "right-sizing" the airline's schedule to meet demand and cover costs.
"We had to make some difficult choices on where we're going to put the aircraft, and where we were going to serve the communities best," said Michael Rodyniuk, president and CEO of Canadian North.
"And there's a number of communities across our network that were underserved, and some that were overserved. So what we really did was just sort of re-balance the network."
The airline announced its new summer schedule on Friday, a week after the federal government approved updated terms for the airline's 2019 merger with First Air.
The new terms allow the company — now with a virtual monopoly on commercial air travel across a vast swath of the North —  to reduce service to northern communities to as little as one flight per week, and also open the door for rate hikes up to 25 per cent per year for passengers and cargo. Under the previous merger conditions, fares were locked in for seven years beyond those related to operating costs.
Seat availability vs flight frequency 
In a news release, Canadian North spelled out the schedule changes in terms of seat availability to different communities, rather than the frequency of flights. Some communities will see an increase in seat availability, while others will see a decrease.
"We wanted to make certain that we were accurately portraying what was happening in the community," Rodyniuk said, explaining the figures.
He said the previous schedule saw more "milk-run" routes, where an aircraft might touch down in several communities, picking up or dropping off passengers and cargo along the way. That meant certain communities only had so many seats available on a given flight.
The new schedule is designed to offer more direct service between communities and the hubs of Yellowknife and Iqaluit, Rodyniuk said — so it's not just about the number of flights to any community.
"In some cases, it's about the same or a little less, but there's more seats because it's a dedicated point-to-point service," Rodyniuk said.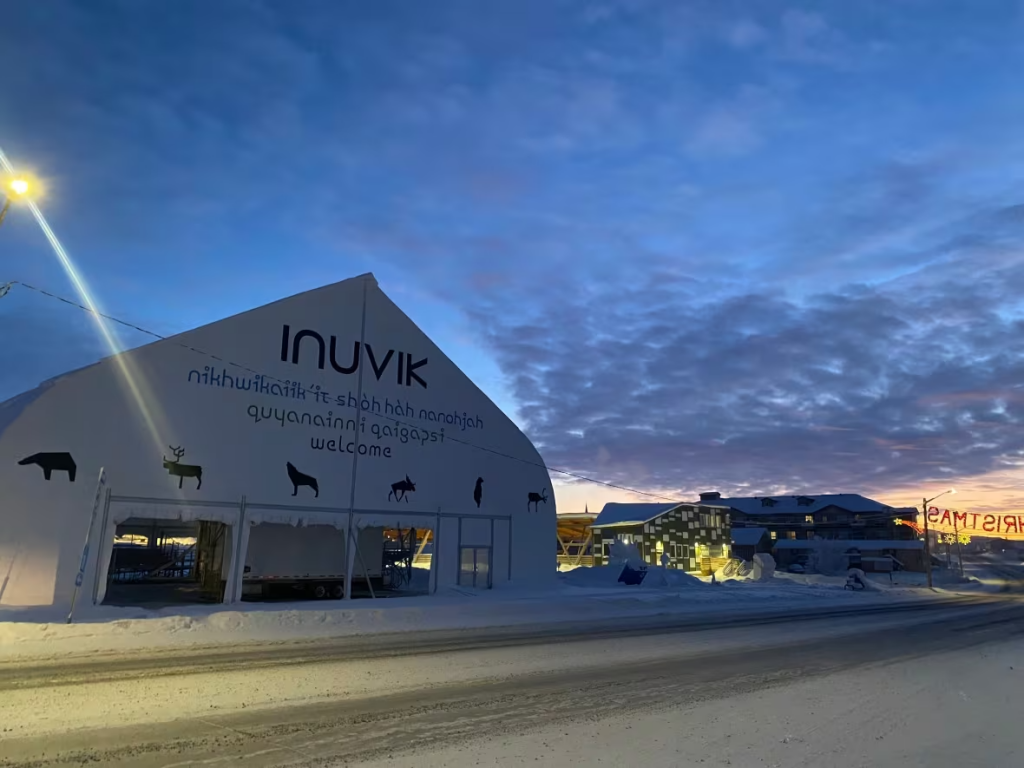 According to the company's news release, the biggest change will be in the number of seats available for jet service from Inuvik, N.W.T., to Yellowknife, which is slated to increase by 140 per cent. The number of seats available going back to Inuvik from the capital will go up by 101 per cent.
Other significant increases include seats available for turbo-prop service to Sanirajak, Nunavut (42 per cent), Ulukhaktok, N.W.T., and Gjoa Haven, Nunavut (both 36 per cent), and jet service between Montreal and Kuujjuaq (32 per cent).
Norman Wells, N.W.T., will see the biggest reduction (50 to 54 per cent) in the number of seats available on flights between that community and both Inuvik and Yellowknife.
Hay River and Fort Simpson, N.W.T., as well as Cambridge Bay, Clyde River and Arctic Bay, Nunavut, will also see slight reductions.
It's not yet clear what the changes will mean for medical travel in the region, but in an email to CBC News, spokesperson David Maguire of the N.W.T. health authority said there were "no expected changes to medical travel."
"However we do expect that with fewer flight options patients may be required to travel to their destination earlier or stay longer depending on appointment dates and flight schedules," he wrote.
Maguire also said he wasn't aware of any medical travel patients who have had their flight cancelled at this point.
'Undue hardship,' says Norman Wells mayor
The cuts to service have some people worried, including the mayor of Norman Wells. Mayor Frank Pope says it's going to have a big impact on his community. Pope says the schedule change came as a surprise when he heard about it through the media rather than from the airline or politicians.
"This cut and the coming cost increases will be placing undue hardship on our community members who rely on the airline service for medical appointments, businesses which rely on consultants and trades workers from the South, and the tourism and economic development businesses," Pope said in a written statement.
Speaking to CBC North, Rodyniuk said he regrets that it came as a surprise. He said things had to remain under wraps until the federal government announced changes to the merger conditions last week.
"I apologize to the mayor and the people of Norman Wells, because we would have liked to have gotten ahead of this a little bit more," Rodyniuk said.
"Up until [April] 20th, we could not go out to the community and make any sort of announcements because quite frankly, we didn't know. We had no idea what was or was not going to come across the line."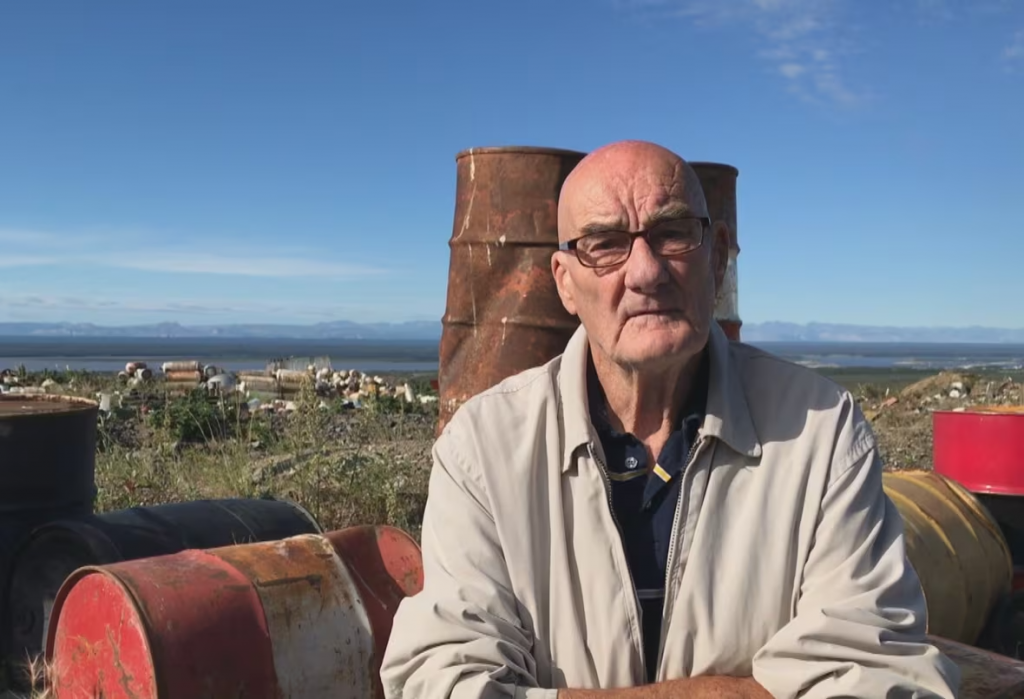 Rodyniuk also said that it's too soon to talk about possible Canadian North fare increases. They've been frozen since the 2019 merger, but now the airline has leeway to raise prices.
But now that the schedule has been reorganized, the airline can start to look at fares, he said.
Rodyniuk says fares will be set based on a "much more cost-based approach, as opposed to what do we think we can charge for this market," he said.
"You can imagine, since 2019 a lot has happened. COVID has happened. Inflation has gone through the roof, interest rates have gone through the roof. Pilot training has gone through the roof."