N.W.T. gov't plans to dissolve Fort Resolution hamlet, appoint administrator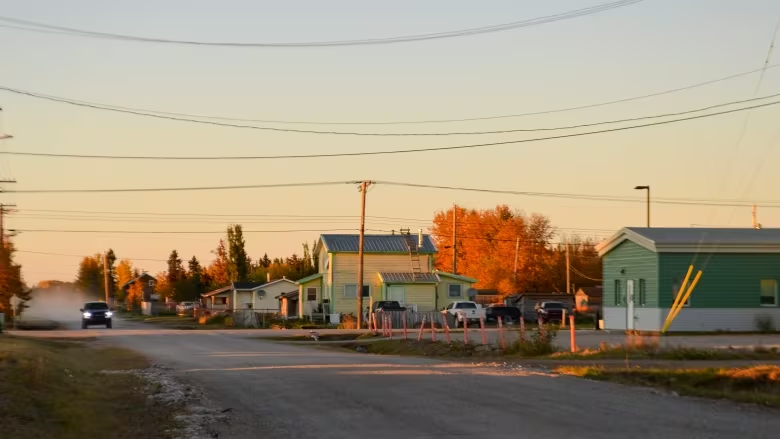 Meanwhile, hamlet's mayor resigns, saying 'colonialism is interfering with our community'
The Northwest Territories government warned the Hamlet of Fort Resolution last week that it plans to dissolve the hamlet's council and put it under the control of a territorially appointed administrator.
On Friday, Shane Thompson, minister of Municipal and Community Affairs (MACA), sent a letter to Patrick Simon, the mayor of Fort Resolution, stating that, in his opinion, the hamlet is "incapable of meeting its financial obligations and is experiencing governance issues that are hindering the Hamlet's ability to meet [its] municipal responsibilities in full."
CBC has a copy of the letter.
Thompson wrote that "the best course of action" is to place Fort Resolution under administration, and that he intends to issue an order to dissolve council in 30 days.
On Monday, ahead of his impending dismissal, Simon announced his resignation, effective immediately.
"For my physical, mental, emotional, and spiritual safety and that of my family, I must step away from situations that involve imposed decisions by the 19th and past Legislative Assemblies," he wrote in his letter of resignation.
Simon blames the N.W.T. government for meddling in governance of the hamlet. In a separate document Simon shared with CBC, he said he's resigning because "colonialism is interfering with our community."
"I don't want to be mayor of a hamlet that the government controls through force and breaks its promises to," he said.
N.W.T. intervening over hamlet's finances, says councillor
According to Coun. Louis Balsillie, who is also a former mayor and the current chief of Deninu Kųę́ First Nation, the territory wants to intervene in Fort Resolution mainly because of the hamlet's finances.
Balsillie said MACA funds the hamlet, and the hamlet's deficit is higher than $2 million.
MACA officials met with the hamlet's council last Wednesday. Documents presented at that meeting, and obtained by CBC, say the hamlet is dealing with several operational and financial issues, including unaddressed grievances, a collective agreement that expired eight years ago, and the lack of a strategic plan.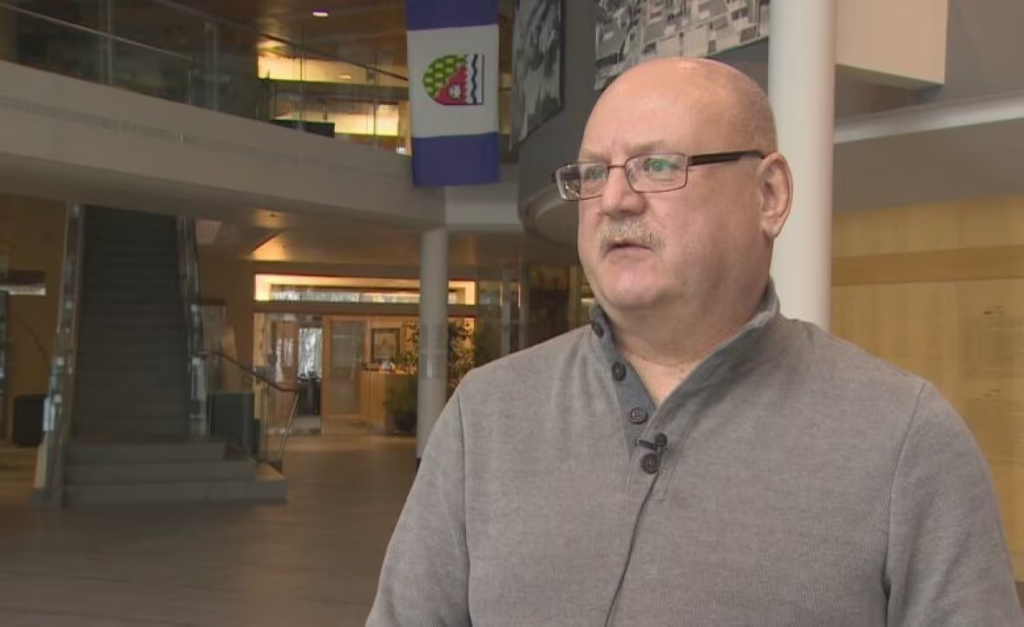 The documents say various financial audits and reports haven't been filed, and the 2023-24 budget hasn't been completed and submitted in accordance with the Hamlets Act.
They say the hamlet was required to draw up a deficit recovery plan for the two previous fiscal years, but no plan was ever submitted.
The documents say that to bring down the deficit, the territory could reduce services in the community, and increase rates on water and other services.
Councillor, former SAO at odds
"It's not our fault that we're in this situation. It's not the council's fault," said Balsillie.
He said previous senior administrative officers (SAOs) weren't doing their jobs properly, and that MACA should have stepped in sooner.
Todd Francis was Fort Resolution's SAO from January to December of 2021.
He said he was fired by the hamlet, and disputes the reasons he was given.
Francis said he plans to sue the town for wrongful dismissal, while Balsillie said Francis left town and "just didn't come back to work."
Francis said when he was SAO, the mayor and council were wading too deeply into the hamlet's daily operations and "trying to dictate how things run."
"That's not what they were elected for. That's why you have an SAO," he said. (Balsillie said council "had no choice but to micro-manage" Francis.)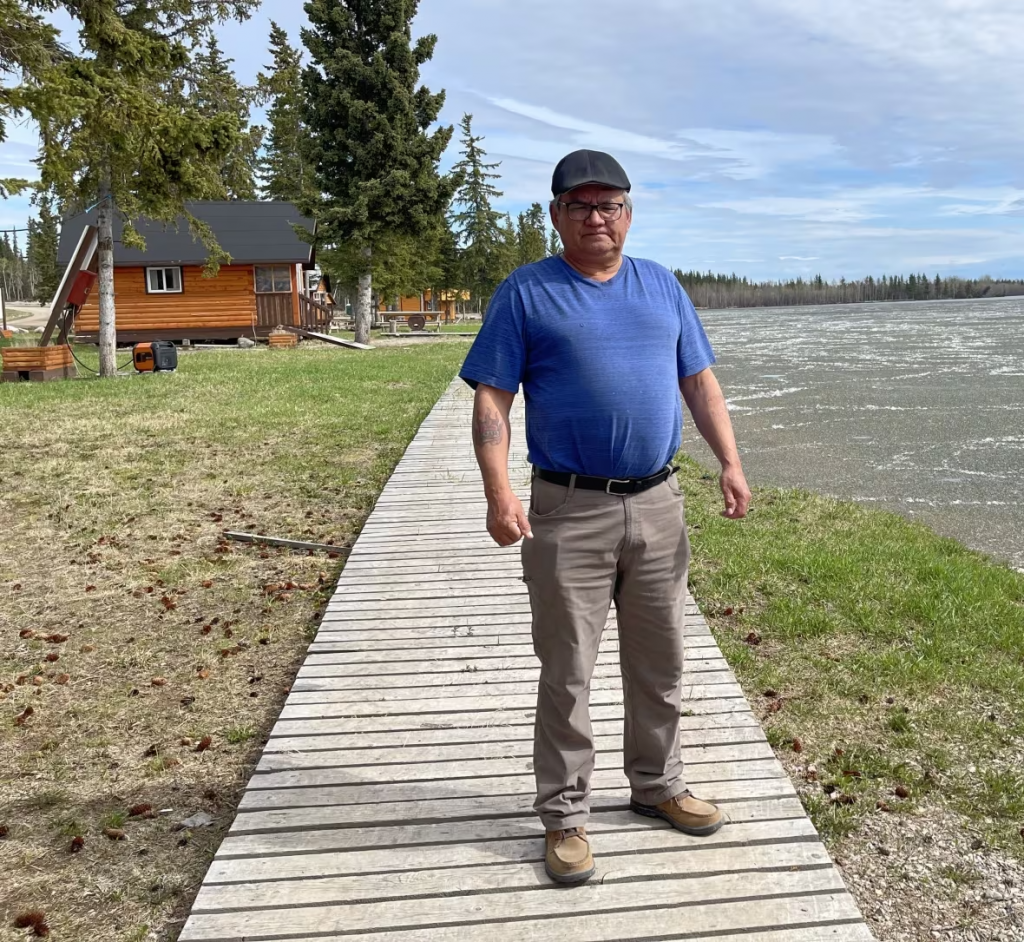 Francis said when he came in as SAO, he worked to clean up mistakes and overspending from previous years. MACA knew there were issues at the hamlet, he said, but the department didn't intervene because things seemed to be going in a better direction.
"They only really want to step in if it's really bad," he said.
Under the Hamlets Act, a hamlet must eliminate a deficit "at the end of a fiscal year by the end of the next fiscal year," unless the deficit is allowed under the hamlet's debt management plan.
Francis said Fort Resolution wouldn't have room in its budget to make up for the deficit it's looking at now.
Gov't isn't speaking publicly yet
Neither MACA, Thompson nor N.W.T. Premier Caroline Cochrane would provide an interview. The department wouldn't confirm whether there are plans to dissolve Fort Resolution's elected council.
Last Thursday, MACA spokesperson Jay Boast said "we need to give information and provide due process to the Hamlet before we can speak publicly to the issue."
On Friday, cabinet spokesperson Alice Twa said Thompson had spoken with the mayor and deputy mayor, and that MACA "will continue to support the community government as requested."
Boast did offer information about what would happen if Thompson put a hamlet under administration.
He said the mayor and council would step aside, and their seats would remain empty until after another election is held.
The administrator would have the same powers and responsibilities as the former council, including making bylaws, spending money and selling off hamlet property to pay off debts.
Boast said before a hamlet is placed under administration, the minister has to consult with council for 30 days to determine the best way to address the hamlet's problems. After that, the minister can declare that the hamlet be put under an administrator.
The council can also vote to be put under administration earlier than that.
Hamlet struggled with finances in recent years
Fort Resolution's struggles with money aren't new.
In 2019, the hamlet laid off six people because it couldn't afford to pay them, Balsillie, who was mayor at the time, told CBC.
Balsillie confirmed last week that the dismissals went to arbitration and cost the hamlet around $300,000.
MACA's then-deputy minister, Eleanor Young, said in 2019 that Fort Resolution asked MACA for help reviewing financial bylaws and statements, and that if there was a deficit, MACA could help the hamlet develop a recovery plan.
"We really do not step in and take over financially unless the situation is so dire that they cannot work themselves out of it and, from the information that I've been given, we're not at that state yet," she said at the time.
Related stories from around the North: 
Canada: Boost in federal infrastructure fund 'huge' for Canada's northern municipalities, CBC News
Sweden: Municipalities in Sweden's North struggling to hire care staff for seniors, Radio Sweden