TB outbreaks, auditor general reports focus of Nunavut legislature's spring session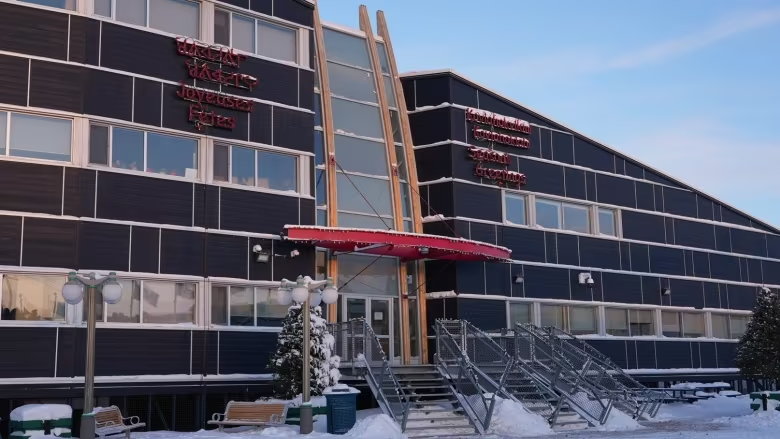 Session began Wednesday, will last until June 1
The Nunavut Legislative Assembly reconvenes today for a short seven-day session. MLAs can expect two new bills and two reports from Canada's auditor general.
Government House Leader David Joanasie said both bills are coming from the Department of Health. One proposes "minor changes" to the Mental Health Act, while the other proposes changes to the Nursing Profession Act.
Joanasie said he also expects government to be questioned on the ongoing tuberculosis outbreak in the territory. Public health most recently declared an outbreak in Naujaat, a community in Solomon Malliki's Aivilik constituency.
"We're hoping that we'll get more help in the community in that regard," said Malliki. "I'm just hoping other Nunavut communities won't have to go through this."
Malliki added that Sean Wachtel, the territory's chief public health officer; John Main, the minister of health; and Megan Hunt, the department's deputy minister, were recently in Naujaat to assess how best to respond to the outbreak.
Wachtel previously told CBC he would be requesting additional resources from the federal government to deal with the outbreaks. Outbreaks are ongoing in Pond Inlet and Pangnirtung as well.
Auditor general reports 
The two reports from Karen Hogan, Canada's auditor general, are expected to be released on May 30.
The first will touch on vaccine distribution in Nunavut communities during the COVID-19 pandemic. The second focuses on child and family services.
The office of the auditor general has previously released two reports, in 2011 and a follow-up in 2014, that said the Nunavut government was not fulfilling its responsibilities set out in the Child and Family Services Act.
Adam Arreak Lightstone, MLA for Iqaluit-Manirajak, expects much the same from the forthcoming report.
"I've yet to see the report, but I'm sure it will be quite similar," he said.
Lightstone said there should be more accountability within government to ensure it follows through on the commitments it makes in response to audits.
To Lightstone, part of the problem is the high rate of turnover in the public service. He said he will be bringing forward issues with recruitment and retention during the sessions.
"The workload falls on the shoulders of the employees and this causes stress, fatigue and inevitable turnover," he said. "I really want to focus on our capacity as that is having a negative impact on the government of Nunavut's service delivery."
The session is scheduled to last until June 1.
-With files from Matisse Harvey