Eagle mine evacuated as out-of-control wildfire near Keno City, Yukon, grows
An out of control wildfire continued to grow northwest of Keno City in the Yukon this weekend, forcing an evacuation of over 200 people from the nearby Eagle mine site.
The mine, along with most of South McQuesten Road in the Dublin Gultch Area, was put on evacuation alert Monday. At the time, the fire, which is burning in an unpopulated swath of wilderness, was estimated to be about 2,600 hectares in size. It's since grown to over 3,500 hectares.
That forced Yukon Wildland Fire Management to issue the evacuation order for the Victoria Gold-owned Eagle mine on Saturday evening. The rest of the Dublin Gultch Area remains on alert.
"I don't have an exact figure, but it's very close [to the mine]," fire information officer Mike Fancie told CBC Sunday morning.
He said the decision to evacuate was difficult, but the fire has grown too far beyond the control of the current response, which includes 24 firefighters, an air-tanker group, helicopter and "incident management team."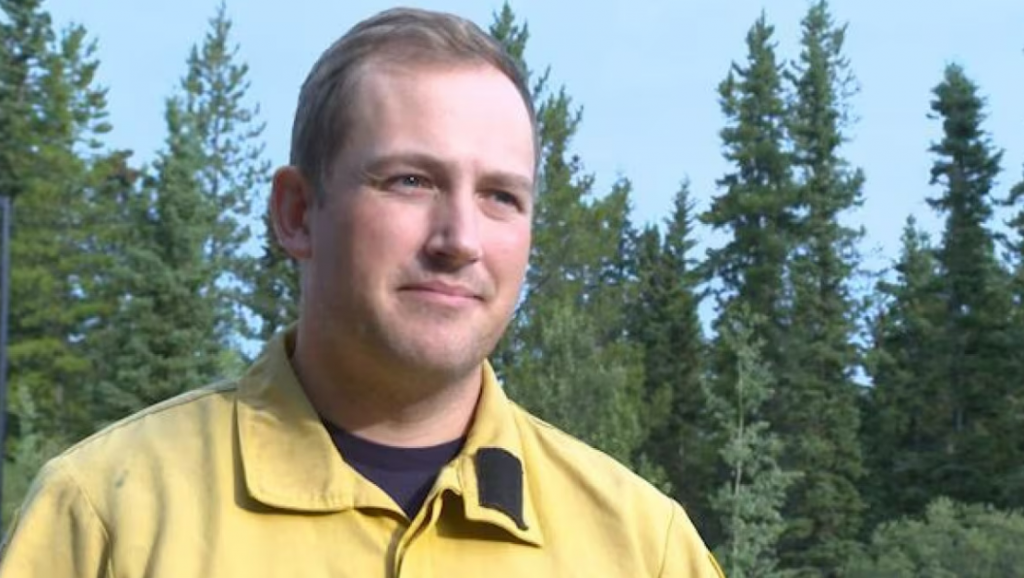 Crews are still fighting the fire, and a small group is still at the Eagle mine to manage the site and help with the response, but about 240 people have been evacuated, Victoria Gold CEO John McConnell said.
McConnell said he's optimistic about the coming days.
"We've got a lot of sprinklers and water monitors, and I'm fairly confident we can protect the infrastructure," he said Sunday.
"The firefighters did make some progress yesterday and into the night, so we're cautiously optimistic that we'll be able to get crews returning to the site as early as tomorrow."
McConnell said there are no environmental concerns should the fire reach the mine site, as there are no tailings ponds there. With most workers now gone, the main threat is to the site's infrastructure.
He said he hopes to sit down with the Yukon government after the evacuation lifts to see how the fire response could have improved in the early days of the fire, which started July 20, to prevent similar drastic measures in the future.
The Yukon government was unable to make anyone immediately available for comment on the fire response.
The mine's Yukon workers have now been evacuated to their respective homes, McConnell said, while others have been flown to Vancouver. A few dozen have also been sent to nearby camps off the Silver Trail Highway, owned by Banyon Gold Corporation.
"That's what you do when you're a neighbour," said Banyan's president and CEO Tara Christie.
Christie said the company has slowed operations at those sites out of an "abundance of caution," but wildfires aren't currently threatening its camps or infrastructure. She said she hopes to see additional support to the fire response to ensure it doesn't spread to nearby mines, roads or populated areas.
A report written by Ethan Lang
Related stories from around the North: 
Canada: Fire services have returned to Pelly Crossing, Yukon, after a decade without, CBC News
Norway: Smoke from Canadian wildfires forecast to reach Norway, The Associated Press
Russia: New NOAA report finds vast Siberian wildfires linked to Arctic warming, The Associated Press
Sweden: Fire bans in force across large parts of Sweden, Radio Sweden
United States: Wildfires in Anchorage? Climate change sparks disaster fears, The Associated Press