Norway outlines powerful electrification of its North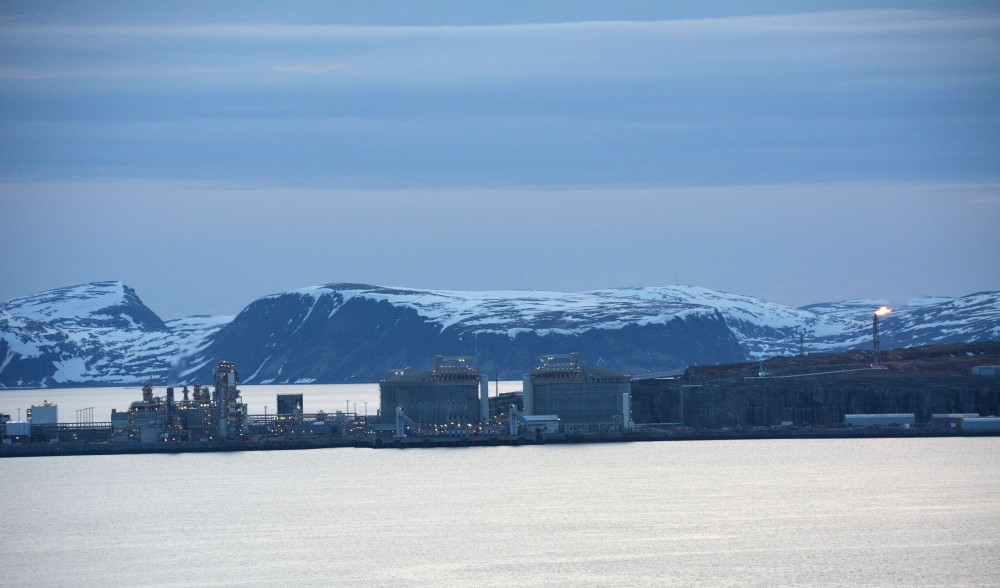 Major investments in renewables, new power lines and emission cuts are to set stage for an industrial revival of the country's northernmost Finnmark region.
"This is a historical day for Hammerfest, Finnmark and all of Norway," Prime Minister Jonas Gahr Støre underlined as he presented his government's major power plan for the region. According to the premier, the upcoming investments will have unprecedented effects on regional industry and energy.
In only few years, several hundred kilometres of power lines are to be built along with wind parks and other new industry.
"We want development and growth in all of the country," Støre underlined.
The government leader presented the plan from a stage placed in front of Equinor's LNG plant in Hammerfest. The plant, located on the Melkøya island just a few hundred meters from the Hammerfest downtown, is centrepiece in the new plan.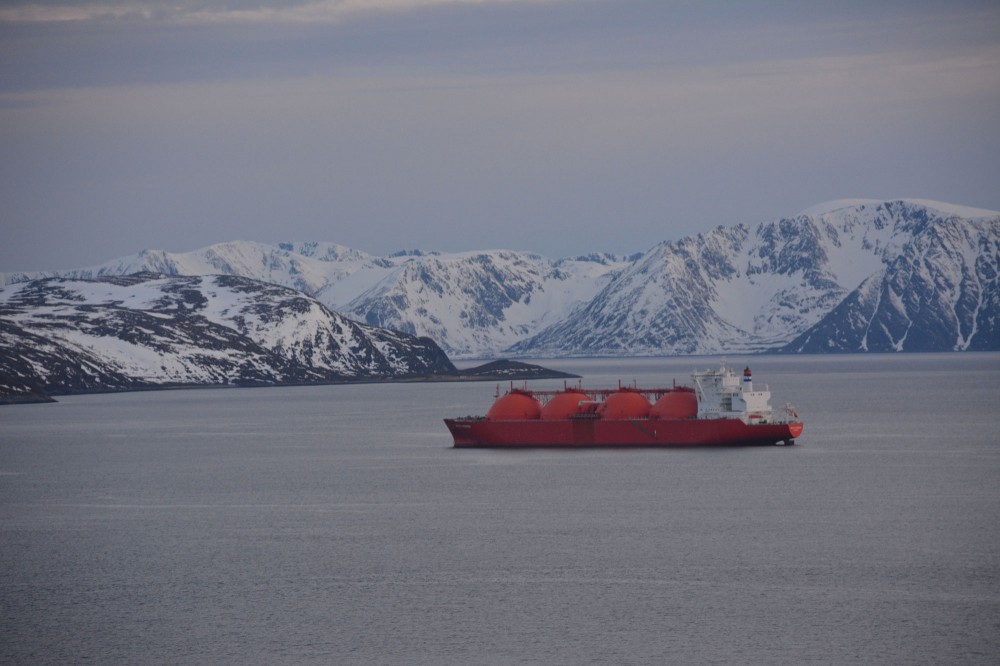 Melkøya is Norway's single biggest emitter of CO2. By 2030, the plant's gas-driven turbines are to be replaced by electric power, and thus help cut Norway's climate gas emissions by 850,000 tons per year.
That is a 90 percent emission cut. According to Støre, it will be the single biggest climate measure ever taken by a Norwegian government. Government investments will amount to at least 13,2 billion kroner (€1,17 billion) and the process will be run in cooperation with Equinor and its Snøhvit Future project.
On stage along with the Prime Minister were also Finance Minister Trygve Slagsvold Vedum and Minister of Petroleum and Energy Terje Aasland.
The grand plan presented by the government ministers is aimed at cutting emissions and creating new industry and jobs in the region. Nevertheless, it is met with skepticism and outright protest across Finnmark.
Sami, local politicians concerned 
Local politicians argue that the electrification of the Melkøya plant will drain the region's existing power supply and lead to a hike in electricity prices.
Also the Sámi Parliament is against the plans. According to the Sámi legislators, the projected building of new power lines and wind power farms will have a negative impact on indigenous lands in the area.
"It is completely unacceptable that the government announces the electrification of Melkøya in this manner. It show that the government ignores its promises to take Sámi interests into account, and a promised strengthened dialogue with the Sámi Parliament appears to be only empty words," Sámi President Silje Karine Muotka says in a statement.
Also environmentalists have reason the question parts of the plan. Environmental organisation Nature and Youth is strong against industrial developments in pristine nature and was a key stakeholder in recent protests against the Fosen wind farm project.
Also Friends of the Earth Norway is against expanding industry. "We do not need more energy," leader of the organisation Truls Gulowsen argues.
"We do not need to put more rivers in pipes and degrade vulnerable nature with wind power farms. We only need to use our energy a bit smarter," he says in a statement.
The environmental groups can also question the climate aspect of the new government plan. After all, Støre and his government has no ambitions to reduce oil drilling.
Will facilitate more investments, says government 
In the presentation of the new Finnmark power plan, Oil and Energy Minister Terje Aasland underlined that the electrification of the Hammerfest LNG actually will lead to an expansion of the plant's life span.
"We continue to develop the shelf and facilitate for more investments and an expanded extraction of gas from the Barents Sea," he said.
"This generates wealth and jobs in Norway, and it will give big state revenues that can strengthen our position as a reliable and stable supplier of gas," he added.
Prime Minister Støre rebuffs criticism from regional politicians, environmentalists and the Sámi Parliament. According to the government leader, there is a strong need for the industry, and new industrial projects will always be subject of criticism.
"It would be irresponsible of us not to launch these plans," he told journalists in Hammerfest.
Related stories from around the North: 
Canada: Nuclear power no solution for the N.W.T., some experts suggest, CBC News
Finland: Lapland among regions not in favour of wind power compensation for eastern Finland, Yle News
Norway: Will the green transition be the new economic motor in the Arctic?, Eye on the Arctic
Sweden: Sweden's energy sector hit by staff shortages, Radio Sweden
United States: Dunleavy says Alaska can boost fuels, renewables; clean energy advocates disagree, Alaska Public Media