MLAs in N.W.T. look to postpone election amid wildfires, evacuations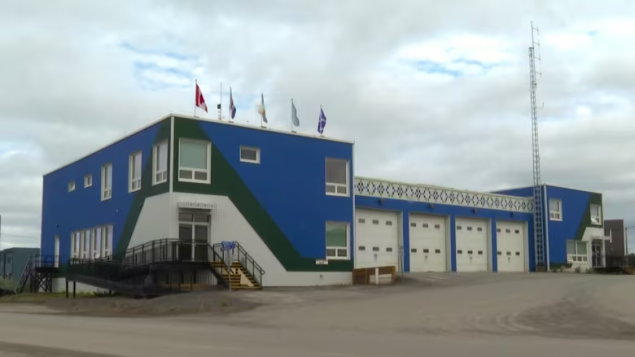 Inuvik hall to sub in as assembly site on Monday while capital remains under evacuation order
MLAs in the N.W.T. will meet for the first time in months on Monday afternoon, and one of the items on the agenda is likely to be this fall's general election — and whether to postpone it.
MLAs are also expected to allocate more money toward the ongoing wildfire response.
The one-day sitting of the legislative assembly comes as the territory continues to grapple with an unprecedented wildfire season. Several communities — including Yellowknife, site of the territory's assembly building — have been evacuated.
For that reason, Monday's sitting will take place in the Town of Inuvik's council chambers, with the proceedings live-streamed. MLAs are scheduled to reassemble at 1:30 p.m. MT.
Unclear number of members attending in person 
It's unclear, given the circumstances, how many members will attend in person.
"Please be advised there may be some connection issues, but we will be doing our best to avoid any disruptions," assembly staff warned of the livestream.
The agenda does not mention the upcoming Oct. 3 territorial election. But Rylund Johnson, the MLA for Yellowknife North, said via email that Monday's sitting will likely be brief and involve passing legislation to amend the date of the election.
"The plan is to use unanimous consent to get through Orders of the Day as quickly as possible and wrap the business up in one day so everyone can get back to focusing on the emergency at hand," Johnson said.
Recommendation that election be delayed 
The territory's chief electoral officer has recommended the election be delayed to mid-November with the ongoing wildfire crisis.
Stephen Dunbar, the CEO of Elections NWT, has said that the logistics and labour needed to put on an election mean a campaign just couldn't go ahead safely in much of the territory. Currently, the campaign is set to officially begin a week from now, on Sept. 4.
In a statement, Frieda Martselos, the caucus chair and MLA for the evacuated riding of Thebacha, said MLAs have expressed "clear support" for Dunbar's recommendation.
Diane Archie said she'll be attending Monday's session in-person. She represents the Inuvik Boot Lake riding.
"I will be supporting my cabinet colleagues as we work through the Orders of the Day," she said via email.