Capacity issues at Calgary hotels force relocation of N.W.T. evacuees 1 night before Yellowknife return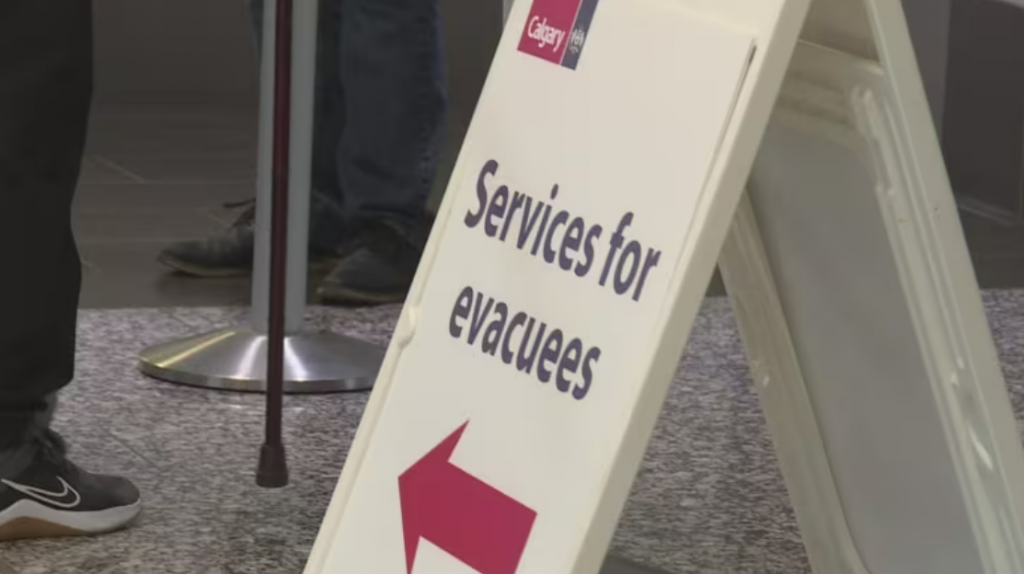 Some N.W.T. evacuees staying in hotels in Calgary are being evicted one day before they are allowed to return home. 
The city of Calgary has been providing hotel rooms for evacuees, but in a news release just past noon on Monday, the N.W.T. government says some evacuees may be relocated on Tuesday "due to hotel capacity constraints."
The Marriott and Westin are among several hotels in the city that are housing evacuees, being paid for by the city. Evacuation costs will then be billed to the N.W.T.
The territorial government says it will be working with the city of Calgary and other social support agencies to determine accommodations for all those affected.
"Evacuees that have additional needs will be prioritized for hotel reassignment," the release says, adding if there are not enough hotels, "evacuees will continue to be supported through group lodging."
The release says there will be teams from the territorial government at the affected hotels on Sunday from noon until 3 p.m. to answer questions.
The city of Calgary will be providing evacuees transportation to the new accommodations and the territorial government will be prioritizing repatriation flights from Calgary on Wednesday.
On Friday, N.W.T. officials announced residents could return to Yellowknife on Sept. 6.
Related stories from around the North: 
Canada: Yellowknife re-entry paused as winds expected to 'accelerate' fires near highway, CBC News
Norway: Smoke from Canadian wildfires forecast to reach Norway, The Associated Press
Russia: New NOAA report finds vast Siberian wildfires linked to Arctic warming, The Associated Press
United States: Wildfires in Anchorage? Climate change sparks disaster fears, The Associated Press