Could Ulukhaktok's community network be an internet model for other communities?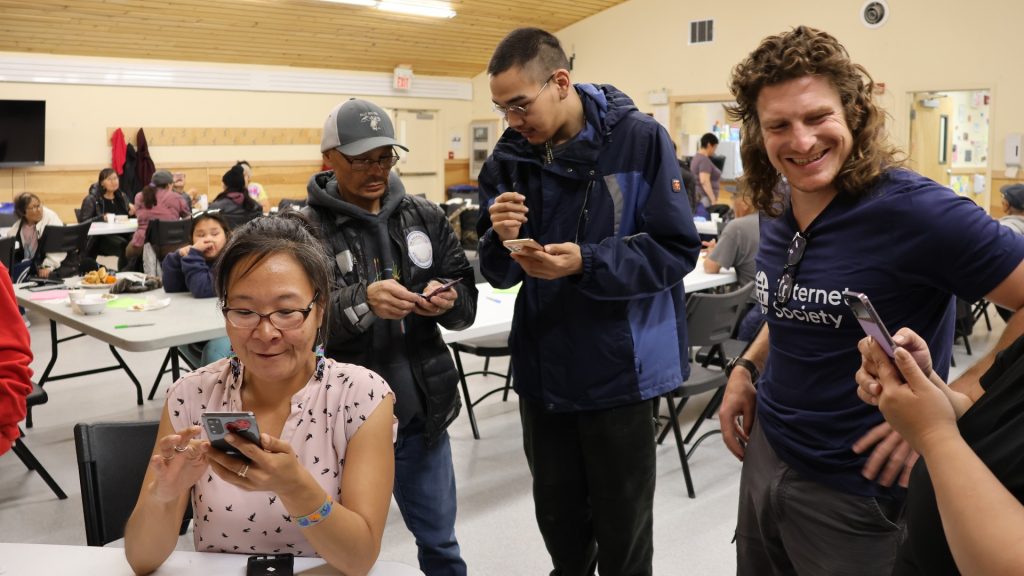 A free internet option is now available in Ulukhaktok, one of Canada's most remote Arctic villages, something those involved in the project say could become a model for other places in remote areas.
"I really do see this as a pilot and something that would be easy to replicate in any community in the Northwest Territories," Natalie Campbell, the Senior Director of North American Government and Regulatory Affairs at The Internet Society, who worked with Ulukhaktok on the project, told Eye on the Arctic in a phone interview.
"It just takes strong partnerships between the communities and other parties to make these solutions possible."
The majority of internet across Canada's Arctic is satellite-based. Anything from heavy rain to blizzards can interrupt service. Download times can be slow, with big files sometimes impossible to access, and prices are often high. Over the last decade, the lack of connectivity has increasingly been flagged as a major impediment to everything from business development and education in the North.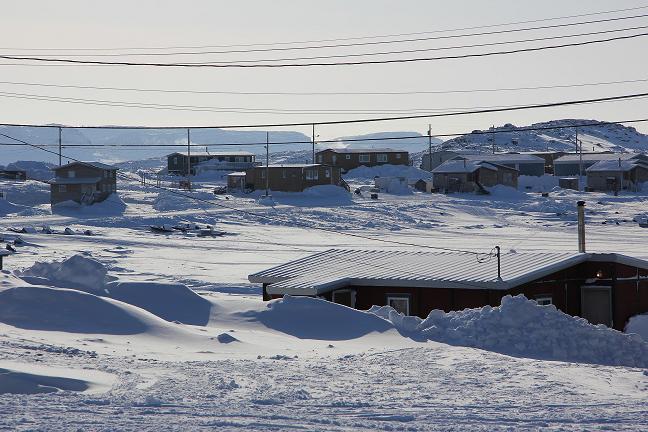 The idea for the project in Ulukhaktok goes back to 2019 when the community decided to partner with The Internet Society, an international non-profit that works to improve internet access and accessibility, and also has a special focus on underserved communities.
Faster and cheaper option 
The Internet Society gave training on setting up a community driven network that was independent of a traditional internet provider. The society does not recommend particular solutions, Campbell said, but works each community for what suits their situation best.
The University of Washington partnered on the project further down the road to help come up with technical solutions and how to put them into action.
In the end, Ulukhaktok decided on using a hamlet Starlink connection—funded by the Inuvialuit Regional Corporation— as the backhaul for their community network. Community members can then access the network with a SIM card.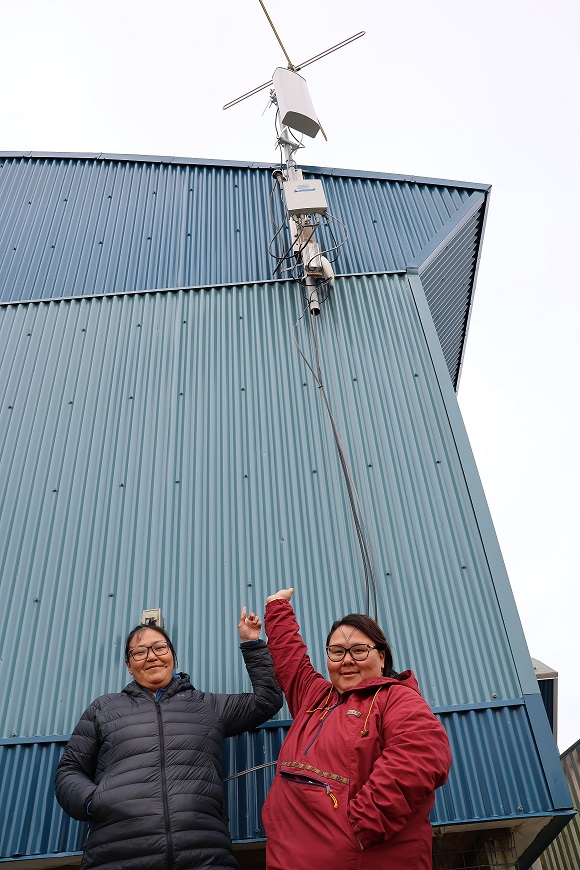 "Because there's so much bandwidth, it's so much faster than the other options we explored," Campbell said. "This is an open network that essentially gives people free access to the internet and definitely beats the affordability barrier that  were among some big challenges that we had in 2019."
The Ulukhaktok hamlet office said no one was immediately available for an interview about the service but that community residents continued to come in to pick up their SIM cards since the official launch last week.
The importance of redundancies
One significant benefit of setting up community networks in northern Canada is the assurance of backup options, Campbell said, something that became evident over the summer when wildfires disrupted communication in several communities, like Hay River, she said. 
"Only those who had like Starlink accounts in the Hay River could have any kind of internet access," she said.  "Wouldn't it have been nice to have this community network as an alternate method of accessing the internet for people who are trying to evacuate Hay River, or who could not even access the internet to know that they had to evacuate Hay River.
"It's about redundancy and, and that's why I think there's an opportunity for all communities in our Northwest Territories to be thinking of how can they establish their own community networks and make sure there's always an open internet access service solution open to everyone, especially when we think about these emergency response situations where communications are so critical to human lives."
Northern communities still underserved: IRC
No one from the Inuvialuit Regional Corporation responded to a request for comment for this story, but in a news release said that being able to add a reliable, cheap internet option, was an important step for the community.
"Despite federal spending commitments over the years to achieve national high-speed Internet targets for Canada, remote northern communities remain some of the most underserved due to the geographical challenges and lack of economic incentive to build robust infrastructure in the Far North," the IRC said. 
Write to Eilís Quinn at eilis.quinn@cbc.ca
Related stories from around the North:  
Canada: Nunatsiavut welcomes additional federal funding for high-speed internet, Eye on the Arctic
Norway: New satellites to boost communications in Arctic Norway, The Independent Barents Observer
Russia: Russian military to get fast, secure internet through trans-Arctic cable, The Independent Barents Observer
United States: $30.3 million grant announced to build up high-speed internet in rural Alaska, Eye on the Arctic