Yellowknife airport opens to commercial flights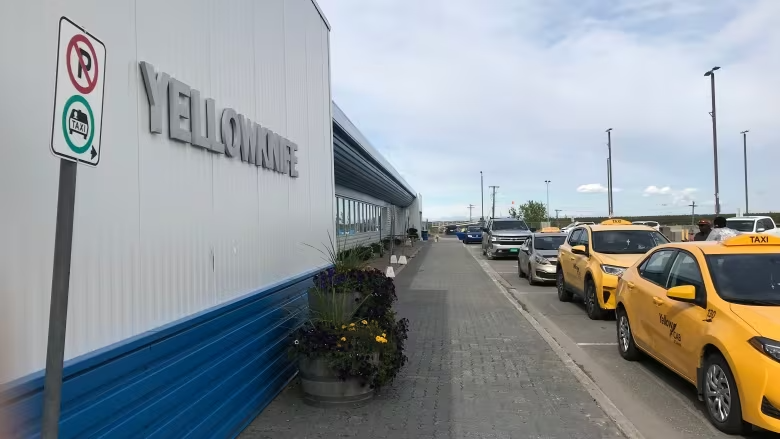 By Taylor Holmes · CBC News 
As the general public began returning to Yellowknife, its airport started taking commercial flights again
Three weeks after an evacuation order was issued for the City of Yellowknife, its airport was set to open to commercial flights on Wednesday.
As an essential service, the airport maintained staff and services throughout the evacuation, but it was not equipped to return to regular operations immediately.
The general public was allowed to return to Yellowknife on Wednesday at noon.
In a press conference on Monday, Jeffrey Edison, regional superintendent with the Department of Municipal and Community Affairs, said that airlines have chosen to reduce their operations, which has allowed the airport to ease into reintroducing commercial flights.
"We have been speaking with all the airlines and asking what their plans are," he said. "If we open it up on Wednesday, what are your plans? How many flights are you bringing in?"
Ensuring support staff 
In an email, the Department of Infrastructure said the Yellowknife airport opened to commercial flights Wednesday afternoon, and that six commercial flights were scheduled to arrive that day. Additionally, two flights are set to depart the capital on Wednesday for Vancouver and Calgary.
One of the challenges that comes with reopening the airport is ensuring there are enough staff to operate. During the evacuations, Transport Canada gave the Yellowknife airport an exemption in which people could leave the airport without usual security screenings. Those security exemptions are no longer in place, which means the airport needs enough staff for security and screening passengers.
"The airport and contract staff need to be in place. We currently have many of those staff either flying into Yellowknife or coming in by road," said Edison. "They're all on the essential list, all in transit, but again we have to assume Wednesday is based on no delays."
Usual operations will take time 
It appeared that there were no serious delays. The Department of Infrastructure said that the airport is "amply staffed to support the services required for processing passengers," including security and screening. However, it will still be some time before the airport is back to its usual operations.
A reduced commercial schedule is expected for the rest of the week. The Department of Infrastructure said that they did not have an estimate for how long it would be before the airport returns to normal operations, since they cannot comment on the operations of the airlines.
Related stories from around the North: 
Canada: Extra medical flights to and from Nunatsiavut to continue, Eye on the Arctic
Finland: Record December passenger numbers for airports in Arctic Finland, Eye on the Arctic
Norway: Air France launches flights to three destinations above the Arctic Circle, The Independent Barents Observer