Hamlet of Fort Resolution, N.W.T., can't be dissolved until its debts are paid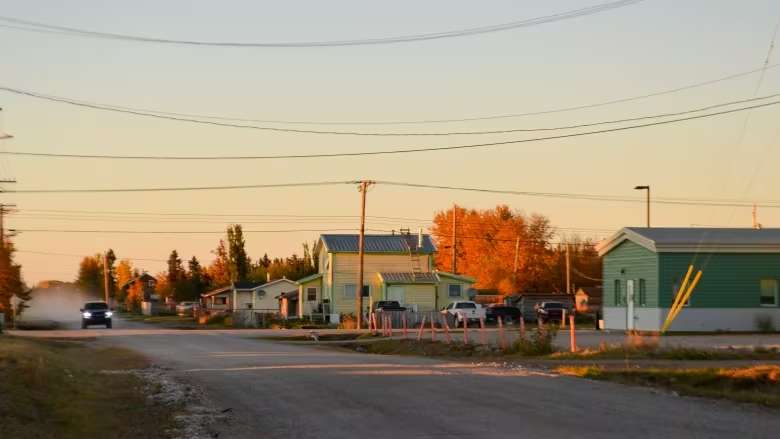 By Carla Ulrich · CBC News
Deninu Kųę́ First Nation Chief Louis Balsillie wants return to self-government
The hamlet of Fort Resolution, N.W.T., cannot be dissolved until its messy finances are sorted out, according to the N.W.T. government.
It's been six months since the N.W.T. government dismissed the Fort Resolution council and put the hamlet under the control of a territorially appointed administrator.
In early May, Shane Thompson, at that time minister of Municipal and Community Affairs (MACA), said that the hamlet was "incapable of meeting its financial obligations."
According to a MACA spokesperson, the priority since then has been to "understand and establish the current financial situation" in the hamlet.
"The administrator has also had a focus on stabilizing staffing in the hamlet," the spokesperson wrote in an emailed statement.
Debt estimate in millions
The next step, they said, will be to complete the outstanding financial audits to determine exactly how much the hamlet is in debt. It is estimated to be in the millions.
Once that is complete, the administrator will develop a deficit recovery plan. According to MACA, the goal is to have the audits done and reviewed by the end of this month.
At a community meeting last May, the hamlet council said it tried to complete delinquent audits but couldn't access needed financial documents — something that severely hindered the process.
As the hamlet's financial issues grew, council asked the territory to take over.
Diane Giroux, the deputy mayor at the time, said when the council asked for MACA's help, the department told them they just needed a new senior administrative officer (SAO) and that then "everything would be fine."
That didn't happen.
Looking to dissolve hamlet
Deninu Kųę́ First Nation Chief Louis Balsillie was a member of the hamlet council at the time it was dissolved. He still isn't happy with how things were handled by MACA.
"We became in debt in 2017 and from there we couldn't get out of debt. MACA kept on funding our community then they turned around and blamed it on us as councillors in our communities," Balsillie said.
He said he's been against Fort Resolution becoming a hamlet since before it was incorporated in 2011. He wants to see the hamlet dissolved once MACA has completed the administration process, and to see Indigenous self-government reintroduced.
Balsillie said Deninu Kųę́ First Nation is working with the local Métis government to make that happen.
"By the two bodies working together — we can dissolve the hamlet and become one style of government where you're dealing with hamlet issues together," he said. "That's what I'm looking at."
In response to Balsillie's statement, the MACA spokesperson said that it is possible to dissolve the hamlet, but only after "paying off all its debts and the satisfaction of all its obligations."
Related stories from around the North: 
Canada: Yukon municipalities call for new funding formula, CBC News