PHOTO REPORT: Tundra children return from school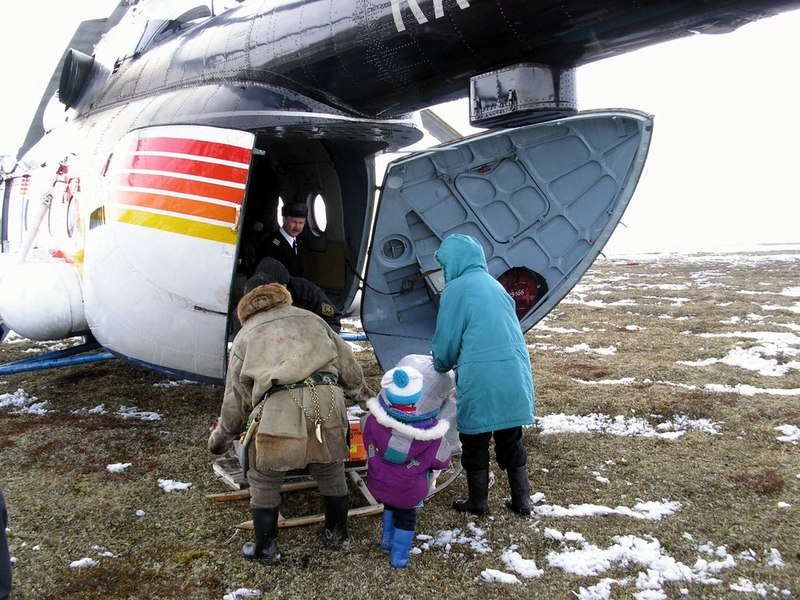 Nenets children staying at boarding schools in Naryan-Mar throughout the semester, got a helicopter transport back this week to their families in some of the most remote locations of the Barents Region.
The Nenets Autonomus Okrug (district) in northern Russia pays for the helicopter transport and the children will stay with their families until school starts again on September 1st.
Flying to different nomadic camps on the tundra, to the islands of Vaygach and Kolguyev, to Cape Kanin, the children that spent the winter in Naryan-Mar come from distances further away than the length between capitals in central Europe.
The cost of renting helicopters for transporting children to summer and winter vacations is 24,3 million rubles (€324,000), the Nenets AO Administration informs.
"Despite high costs for 'school-helicopter,' preservation of traditions in the districts is a main priority," says Nenets Governor Igor Koshin.
With a population of 42,000 people, the Nenets Autonomous Okrug is the smallest of all federal subjects in Russia by population.
(Photos by Thomas Nilsen/The Independent Barents Observer)
On Kolguyev in the south-eastern Barents Sea, the population in the only village Bugrino mainly consists of Nenets people. Without helicopter, it would take the school children days to get to the island.
Bugrino has 300 inhabitants and is a lively place when the children return for the summer.
Biking, skating, playing on the wooden pathways in between the small wooden homes, the village is a shining heritage of friendly people. Reindeer herding, fishing and hunting are traditional ways of life. Nearly every house has its own "banja" – Russian for sauna.
Related stories from around the North:
Canada: Final Truth & Reconciliation report released in Canada, Eye on the Arctic
Finland:  Sámi politician calls Finland "racist country", Yle News