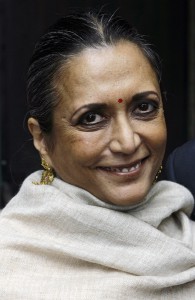 Born in India in 1950, Deepa Mehta received a degree in philosophy from the University of New Delhi. In 1973, Mehta moved to Canada when she married Canadian producer Paul Saltzman. She began her film career writing scripts for children's movies and documentaries, but it was until 1991 that Mehta produced and directed her first feature film, Sam & Me, which won the Camera d'Or at the 1991 Cannes Film Festival.
From 1996 to 2004, Mehta finished her trilogy of the elements, Fire (1996), Earth (1998) and Water (2004), which earned her international attention and became a new voice of India.
Her latest film is adapted from Salman Rushdie's Booker Prize-winning novel Midnight's Children (1981), which will be released this fall.