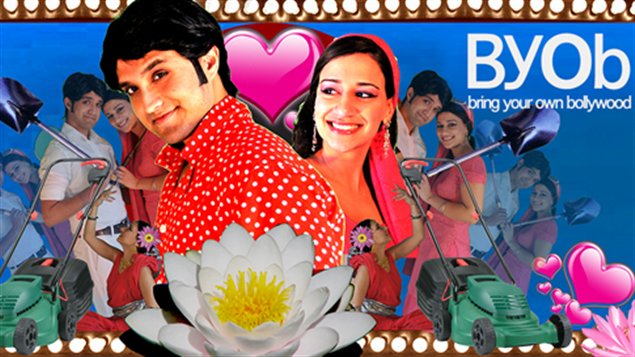 On Saturday (August 24) artists Tazeen Qayyum and Faisal Anwar will give people a chance to have their photos taken and superimposed onto Bollywood movie posters.
Their project ByOb (Bring Your Own Bollywood) was commissioned by the Blackwood Gallery as part of the Bollywood Monster Mashup Festival in the Toronto area city of Mississauga, home to the largest South Asian community in Canada.
RCI's Wojtek Gwiazda spoke with Tazeen Qayyum about the project and about the idea of the celebrity. Qayyum has exhibited extensively around the world, worked in numerous media, was trained in the art of traditional miniature painting in Pakistan, and is a graduate of the National College of Arts Lahore.
More information:
Blackwood Gallery – ByOb exhibition – here
Tazeen Qayyum website – www.tazeenqayyum.com