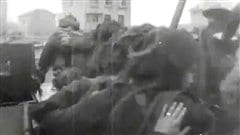 This week military history, political scandal, and secrecy are the main topics, and to present them is the regular team of Lynn Wojtek and me, Marc.
Listen
As this is Veterans Week, leading up Remembrance Day on November 11, we start out with a story about Canada's involvement in D-Day and the Normandy Campaign.
Professor Marc Milner (PhD) is an author, historian, and  Director of the Milton Gregg VC Centre at the University of New Brunswick. In researching a  new book he came across information that shows the important, indeed crucial role that Canada's army played in planning the landings and in the campaign that followed.
This week the London, England based coalition of researchers and activists the Tax Justice Network released its Financial Secrecy Index and Canada ended up 17th in the ranking as one of the most secretive countries.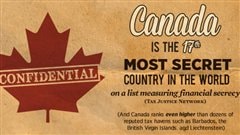 The index shows several wealthy democratic nations are in the top 20 including the United States, Germany and Japan.
The citizens group Canadians for Tax Fairness, which is part of the Tax Justice Network, says Canada's ranking in the top 20 is due to a number of factors.
These include low taxation of business, the fact that Canada is a regulatory haven for extractive industries, Canada's participation in developing tax havens particularly in the Caribbean, and the ease of setting up shell companies in Canada.
Wojtek speaks with  Dennis Howlett, the Executive Director of Canadians for Tax Fairness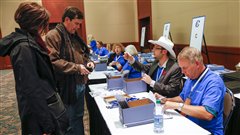 And also this week the political scandals at the federal and municipal level continue to occupy the headlines right across the country.
 The  federal-level Senate spending scandal saw three Senators suspended after acrimonious debate, accusation and counter-accusation, and then there is the embattled mayor of Canada's biggest city, Toronto. Rob Ford has admitted to being drunk and out of control on several occasions and to smoking crack cocaine.
Is all this encouraging young Canadians to get involved with politics to help clean it up, or is it merely dissuading them?
Lynn speaks to Alison Loat who leads a non-partisan group dedicated to getting more Canadians to participate, about how all these scandals are affecting Canadians and their perception of politics.