This week your hosts are Lynn Desjardins, and Marc Montgomery.
Listen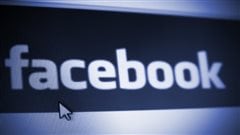 Another issue has cropped up this week about personal data, privacy and just how vulnerable people are when they go on social media.  This time it involves an "experiment" that Facebook conducted on its users without telling them.
In fact, about 700,000 users were involved in the experiment over a period of two years, and British, French, and now Canadian authorities are looking into the case
Facebook says it was to gather information that it needs to keep users interested, but has since apologized.
Lynn speaks with independent technology analyst Carmy Levy.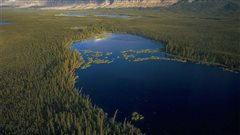 A new study shows once again how seemingly non-connected things in nature are interconnected.
the study looked at the health of fish in boreal lakes and found that the more forested the area, the healthier and greater the population of fish in the lakes.
The scientists determined that when a lake was surrounded by thick forestation, most of the biomass of the fish could be traced through carbon-13 tracing, back to its origins in the forests. Less forests resulted in less biomass in the fish and less of that mass came from forest origins.
In other words the healthier the forests, the bigger and more numerous the fish in the lakes will be.
Marc spoke with Professor Michael Arts of Ryerson University who said this points out another reason fore maintaining forests if we hope to have fish as a commercially viable source of protein and omega fatty acids.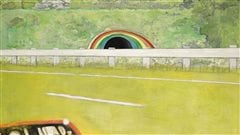 Carmel looks at an arts story this week, World famous Scottish-born painter, Peter Doig spent most of his formative years in Canada and that is reflected in several of his paintings.  In fact, recently a painting inspired by a Toronto Ontario scene recently sold at auction in London for over 15 million dollars.
It's called "Country Rock (wing mirror)" but most people know it as Rainbow tunnel.  It features a scene from a very busy major highway in Toronto called the Don  Valley Parkway. While travelling along the highway one passes a nearby pedestrian tunnel where the entrance had been painted in a rainbow, and that is the image Doig recreated.
Carmel spoke to Stephane Aquin, curator of a recent Doig show in Montreal. They spoke about this particular painting, and the sucessful Doig show.