Canada Post continues its efforts to honour great Canadian entertainers.
After recent series of stamps releases honouring Canadian legends in Hollywood, and Canadian country music stars, a new series is being released today honouring five well-known Canadian comedians.
Although there are a great many to choose from, this initial series of stamps features Jim Carrey, Olivier Guimond, Mike Myers, Catherine O'Hara and Martin Short, all chosen for their talent in entertaining and making us laugh.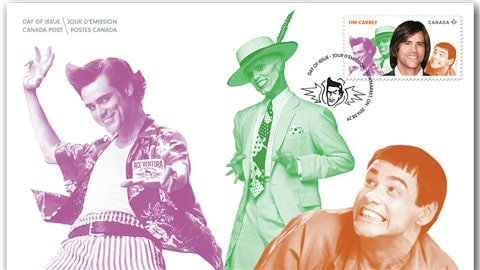 Jim Carrey was born in Newmarket Ontario. He became a regular on the Toronto comedy circuit before moving to Los Angeles appearing in a number of entertainment and comedy shows before starring in several commercially successful comedy films, Ace Ventura: Pet Detective, The Mask, Dumb and Dumber, Liar, Liar, The Truman Show, Bruce Almighty and Eternal Sunshine of the Spotless Mind.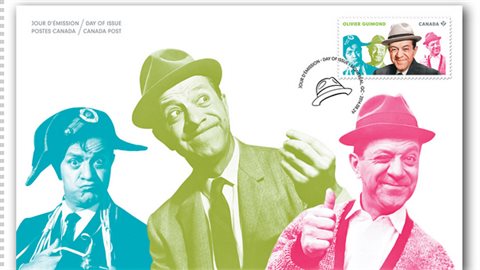 Olivier Guimond became and comedy and entertainment legend in the mainly French-speaking province of Quebec, beginning in the years of burlesque. Extremely well-known on the Quebec stage, he later starred in an immensely popular TV show as the lead character Basile Lebrun, and with appearances on Radio-Canada's French language New Year's Eve specials "Bye Bye".
Mike Myers was born in Scarborough, a suburb of Toronto and became a fan of British shows such as the ground-breaking Monty Python, and the slapstick and often politically incorrect, Benny Hill. He became one of the many Second City alumni in Toronto who went on to great success in the US first as a regular on Saturday Night Live, and then in films such as Wayne's World and Austin Powers.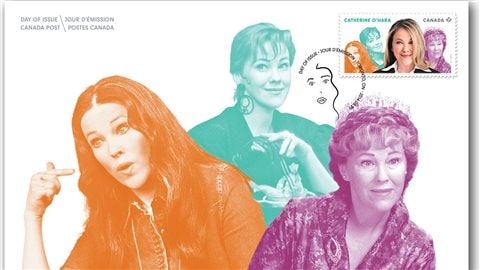 Catherine O'Hara is another of Toronto's Second City alumni first on stage, then on TV where she is remembered for playing a range of hilarious characters. Her film career took off with After Hours followed by Beetlejuice. She was memorable in the Home Alone movies, and lent her comedic talent as a voice actor in The Nightmare Before Christmas, Chicken Little, Over the Hedge and Frankenweenie.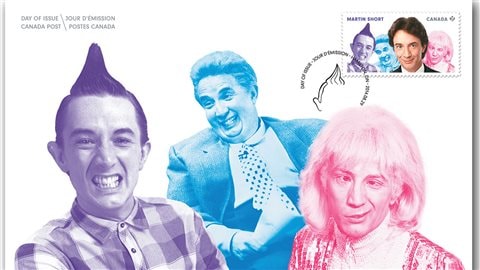 And finally in this series, Martin Short. He is a native of Hamilton Ontario, and is yet another alumnus of Toronto's Second City troupe. He moved on to the SCTV show, creating several memorable characters that would later reappear in The Completely Mental Misadventures of Ed Grimley and I, Martin Short, Goes Home. When SCTV ended, he jumped to the big screen, co-starring in Three Amigos. He also lent his voice to hit animated movies, including Jimmy Neutron: Boy Genius and more recently, Frankenweenie and has been a successful host of several Hollywood special events.