your hosts Lynn and Marc.  (video of show at bottom)
Listen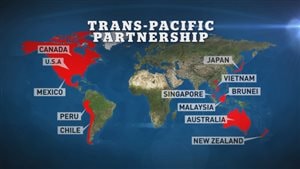 International free trade deals have always had opposition, But it seems as more of these deals are made, the opposition from citizens increases.
Prior to the U.S withdrawing from the Trans-Pacific Partnership (TPP) the Canadian government began asking Canadians for their opinion on the deal, but kept results private.
The citizen advocacy group, the Council of Canadians recently asked for information about that reaction from one government department, Global Affairs Canada. It seems that in response to an ability to email that government agency, some 18.000 emails were sent, only 2 of which supported the deal.
Marc spoke to Sujata Dey, trade campaigner for the Council of Canadians.
(The full length versions of all stories are in the highlights section of this site)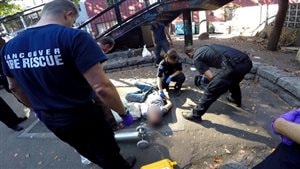 There have long been overdose deaths from people abusing drugs, but with the recent advent of a new powerful drug recently appearing on the streets, deaths have risen dramatically
Fentanyl, and the even more powerful carfentanyl, have been used as additives into other street drugs, but even a tiny amount can be fatal and the people mixing these street drugs are almost invariably not chemists who pay attention to details.
Last year in Canada almost 2,500 people died of overdose.  Lynn spoke to Petra Schulz of the group Moms Stop The Harm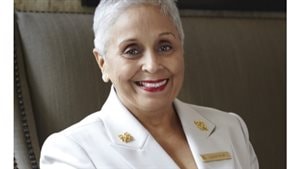 Back in 2002 a major newspaper called her "the most powerful woman in Toronto" (Canada's biggest city).
The newly arrived immigrant from Bombay India, rose from her initial job in the parking garage of a major hotel and worked her way up to become the first female head concierge of a major hotel in Canada, to also become the first Canadian woman welcomed into the esteemed 'Clef D'Or', the international concierge association.
Carmel Kilkenny spoke to Ms Alim about her career.
Images of the week