Your hosts today are, Terry and Marc (see video of show at bottom)
Listen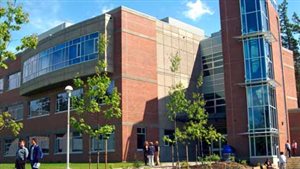 The Justice Centre for Constitutional Freedoms (JCCF) is a non-profit legal advocacy group based in Calgary, Alberta.
Usually they talk on cases of individual rights along with those of national constitutional importance
Since 2011 they also issue a grading of 60 universities across Canada and the student unions there in relation to their attitudes toward freedom of speech. The grades range from A for good, through BC and D to F for fail.
The ratings this year show that freedom of expression is being stymied on campuses.
I spoke to John Carpay, Calgary lawyer, and president of the JCCF
*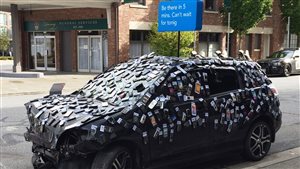 Police are increasingly blaming "distracted driving" as the reason behind a large number of vehicle accidents.
Critics say the current fines for careless driving have not been enough to deter people from such things as using mobile phones while behind the wheel.
A new law to come soon in Canada's most populous province, Ontario, that would see such fines increase dramatically in an attempt to curb distracted driving.
A charge of careless driving causing death will increase from $1,000 at present to $50,000 under legislation expected to pass this session.
Carmel spoke to Patrick Brown a lawyer with Bike Law Canada.
*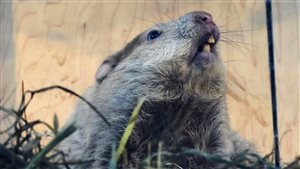 He's been an icon in Canada for over a decade, and his weather predicting predecessors for decades before that.
Alas Wiarton Willie (III) is no more.
The town of Wiarton, Ontario announced this week that the albino groundhog had passed away at the ripe old age of 13.
Wiarton Ontarion has become the site of a big "Groundhog Day" festival since the 1950's, modelled on the event in Punxsutawney Pennsylvania in the US which has had a groundhog weather predictor since the late 1800's.
The legend says on February 2, the groundhog emerges from his winter den  to predict when spring would arrive,
Ground hog days in both the US and Canada got a big boost with the Hollywood hit comedy film in 1993 called Groundhog Day
Terry spoke to the mayor of Wiarton, Janice Jackson, about the life and passing of Willie.
Images of the week