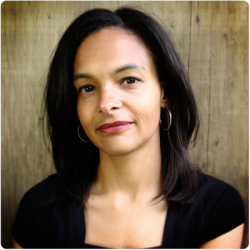 Writer, Suzette Mayr's most recent book, Monoceros, is a tragi-comic tale of bullying and teen suicide.
She provides a unique voice from Calgary, Alberta, in her 4 novels, books of poetry and anthologies.
Mayr often writes about the multi-cultural and inter-racial realities of Canada today.
Her work has been nominated for several literary awards.
Credits:
Carribean Trip – (C.Bolten) CAV Music AVCD 749
Bobo – (Salif Keïta) Universal Music France 0 02498 312227
Narrator: Blu Mankuma