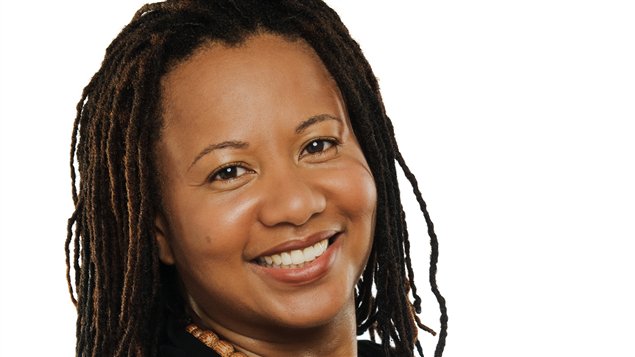 A rare portrait of an African woman hanging in a Montreal museum speaks volumes about slavery in Canada, says McGill University art historian Charmaine Nelson. In school, many Canadians are taught about the Underground Railroad but know little about the slavery that existed in the 200 years before that. "Portrait of a Negro Slave" hangs in the Montreal Museum of Fine Arts.
The Underground Railroad was not an actual train service, but a network of routes and safe houses by which slaves could escape plantations in the southern U.S. and come north to the British colony that is now Canada. The network was set up in 1834 when Britain abolished slavery and forced the colony to end it too, and it endured until the end of the U.S. civil war in 1861.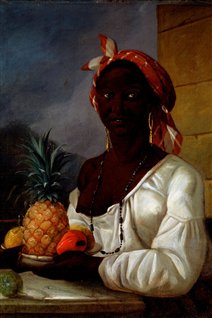 "(Canadian students have)…all been trained in a recitation of the narrative of the Underground Railroad, which is basically a way Canadians have heroized themselves as the liberators of African-American slaves," says Nelson, adding that before that, both the French and the British colonists had black and aboriginal slaves. Historians believe New France, which later became the province of Quebec, had 4,000 slaves from 1628 to 1800.
The painting is believed to have been a portrait of one of them. Nelson thinks she may have been Marie-Thérèse Zémire, one of two slaves owned by the wife of the artist, François Malépart de Beaucourt. She wears a colourful headscarf, known to have been worn by West African women, and brought with them to nations of the Caribbean.
Slaves forced onto cargo ships
Zémire may have been one of many slaves who were transported from the Caribbean to what is now Canada, says Nelson. "A large population of them would have been forced onto cargo ships, merchant ships, that were headed to ports like Halifax (in what is now the eastern province of Nova Scotia) and Montreal (now in Quebec) along with rum, sugar, molasses, along with five, ten, 15 slaves."
Slaves sexually exploited
One breast peeks out of the slave's blouse in the portrait. Nelson says a white woman would not have been portrayed that way and that it speaks to the practice white slave owners had of raping slave women and owning the children that were subsequently born.
Slavery is everyone's history
Many Canadians are unaware of the practice of slavery in Canada. Nelson says discussion of the topic should not be restricted to Black History Month. Slave-masters were white and some whites were abolitionists she notes, concluding that slavery is everyone's history.
( Photo Credit: "Portrait of a Negro Slave" is probably one of a woman shipped from the Caribbean to become a slave in the colony that is now the province of Quebec. © Courtesy Charmaine Nelson)