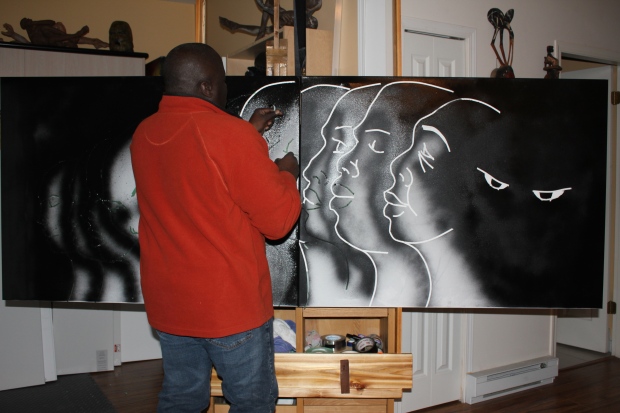 "Where are you from?" might seem like a harmless question but for black Canadians living in Vancouver, it can bring a wide variety of responses and feelings.
Art gallery owner Anthonia Ogundele wanted to explore that question, and the way black Canadians feel about it in a new art project titled, appropriately, "Where Are You From?" at her gallery, The Cheeky Proletariat.
The project compiles photos of black Vancouverites and asked them how they felt about being asked about their origins.
The idea came from a conversation Ogundele was having with artist Floyd Sinclair Sandiford that turned to the subject of their respective backgrounds.
"We joked about our experiences living here in Vancouver and being asked that question, and we thought that would be something that would resonate within the black community," Ogundele told On The Coast'sJessica Linzey.
Read the rest of this article on CBC.ca