Twin brother-sister duo challenge Montreal high school students to reconsider beliefs about race, history
By Morgan Dunlop, CBC News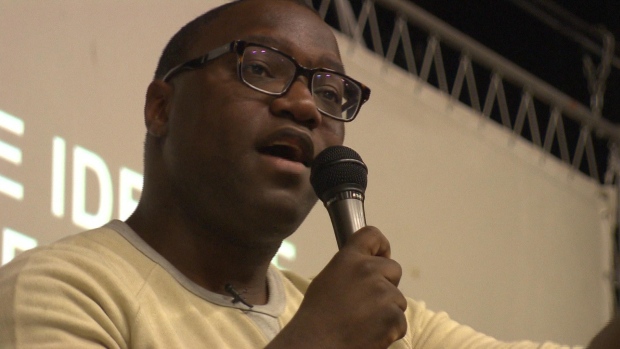 A twin brother and sister duo put on a show for Montreal high school students to prompt them to reconsider their beliefs about race and what they think they know about black history.
Actor Omari Newton, of Blue Mountain State, and his sister Akilah Newton, founder of the non-profit organization Overture with the Arts, say when they attended Beaconsfield High School in the 90s, there was little focus on black history.
"I learned black history from Public Enemy and A Tribe Called Quest, but in school I felt there was a lack," says Omari Newton.
Blackface rooted in slavery
Newton spoke to students about the practice of blackface, rooted in slavery and minstrel shows that featured white actors with black-painted faces mocking black people.
He says it's a particularly important subject to cover in Quebec, where groups continue to speak out against the practice.
"People don't know the history of blackface, and if you look at something out of context [you] might not understand why it's so painful for certain people," he said.
Kendrick Lamar to Lil Wayne
Newton's presentation walked students through the brutal realities of slavery to the emergence of spoken word and hip hop. The presentation also touched on modern cultural appropriation and on black artists who Newton says play into overblown stereotypes.
"A dope beat is a dope beat, but there's a difference between what Kendrick Lamar did at the Grammys and what Lil Wayne is doing throwing money off a table, and I think they should know that," he said.
Click here to read the rest of this story on CBC.ca