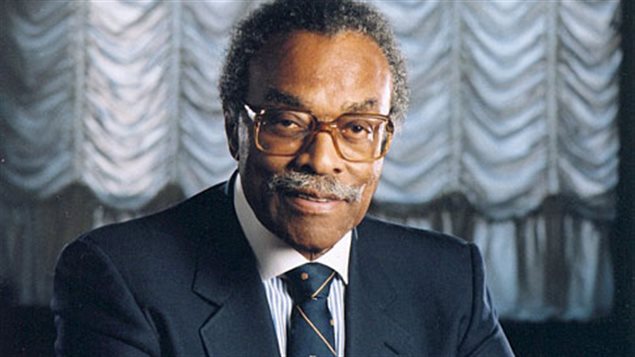 In 1945, Cpl. Lincoln Alexander was refused service at a Vancouver bar because he was black.
Forty years later, the son of West Indies immigrants was appointed Ontario's 24th lieutenant-governor, the first black Canadian to be appointed to a viceregal position in Canada.
Born in Toronto in 1922, Alexander accomplished several firsts for Canada's black community.
During WWII, he was one of the few blacks who were allowed to enlist in the Royal Canadian Air Force (RCAF) as a wireless radio operator. In 1939, the federal government had approved enlistment policies for the RCAF that accepted only recruits of "pure European descent."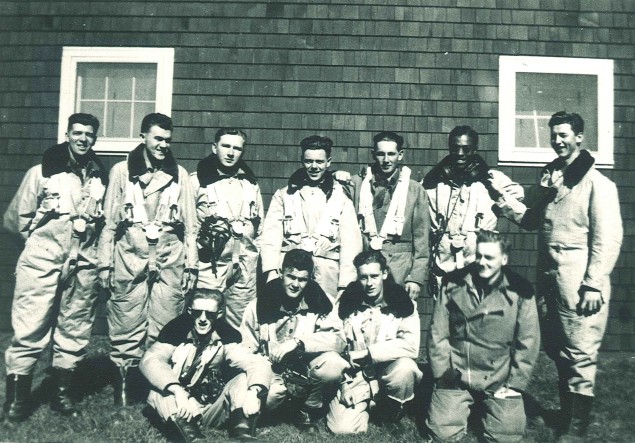 After the war, Alexander studied at Hamilton's McMaster University where he graduated with a Bachelor of Arts degree, followed by a degree from Osgoode Hall Law School in 1953. In 1965 he was appointed a Queen's Counsel.
That year also marked his entry into federal politics. He ran as the Progressive Conservative Party candidate in the riding of Hamilton West, but was defeated.
But three years later, in June of 1968, he won the seat, becoming the first black Canadian to sit in the House of Commons.
Alexander was re-elected four times, serving a total of 12 years. In 1979, he was appointed minister of labour in the short-lived government of then Prime Minister Joe Clark.
In 1980, he resigned his seat in the House of Commons and was appointed chairman of the Ontario Workers' Compensation Board, where he worked for the five years.
On 20 September 1985, Lincoln Alexander was sworn in as Ontario's Lieutenant Governor, the first member of a visible minority to serve as the Queen's representative in Canada.
After ending his term in office in 1991, he accepted a position as Chancellor of the University of Guelph.
Alexander was appointed a Companion of the Order of Canada and to the Order of Ontario in 1992, and in June 2006, he was named the "Greatest Hamiltonian of All Time."
He died on October 19, 2012 at age 90. In December 2014, the federal government declared January 21 to be Lincoln Alexander Day.