Lawrence Hill is making a second run at the Canada Reads crown with his novel The Illegal, defended by Olympian Clara Hughes. The Illegal tells the story of Keita Ali, an elite marathoner fleeing persecution at home and deportation in the country he's escaped to.
As we gear up for Canada Reads 2016, Hill reflects on the 11 books that have shaped his life – from childhood favourites to the book he read while adapting The Book of Negroesfor the screen.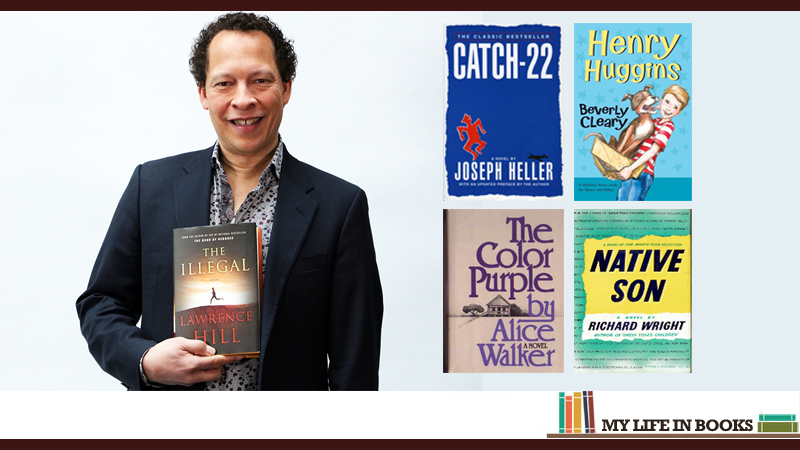 The childhood series he fell in love with
The Henry Huggins series by Beverly Cleary. Her books were famous when I was a child. I hadn't been intoxicated by reading before, but once I got a hold of one of those books, I lusted for more. I raced back to the library. I was so excited about the process of reading more about this boy, his dog and his problems. I was about eight years old at the time. I wish I could say I was reading Tolstoy then, but I wasn't.
The book that shook him as a teenager
On my parents' bookshelves were hundreds of books about the black American experience. I woke up one day and a light switch came on in my brain. I saw all these books and started to devour them. One wasThe Autobiography of Malcolm X by Alex Haley. It reminds me very much of my teenage years, not because his experience bears any resemblance to my own – it doesn't – but it really shook me up. He argues in lucid language that white people are the devil incarnate. Of course I knew better – my mother was white and she was no devil – but it was a very powerful book about this towering mind. I remember debating with the book as I read it and feeling engulfed, upset, entranced and repulsed all at once.
The books his mother warned him about
My mother, Donna Hill, warned me about reading the American Richard Wright's Native Son, a disturbing book in which a young impoverished black man murders a white girl in the house he has come to work in, and stuffs her body in a furnace. The other book wasBlack Like Me by John Howard Griffin, an essay about a white journalist from Texas who turns his skin black through a series of medical treatments to experience what it means to be black in the deep south. These two books grab you by the belt, pull you in and shake you up. From the first words, there's no wasted language, no circuitous path. The emotional immediacy of both books gripped me and made me want to read more, and to write
The book that most influenced The Book of Negroes
There are many slave narratives, but Frederick Douglass' autobiography, Narrative of the Life of Frederick Douglass, an American Slave, was the most powerful one I've read. It also forms the structural foundation of my novel: 'Here is my life, Dear Reader. I'm going to tell you when I was born, who my parents were, how I came to be enslaved, and how I came to be freed, and who I am now. In so doing, Dear Reader, I will assert that my humanity is equal to yours.' Frederick Douglass introduced me to the slave autobiography, which was the first form of literature published widely by African-Americans and African-Canadians.
Click here to find out what other books made the list on CBC.ca