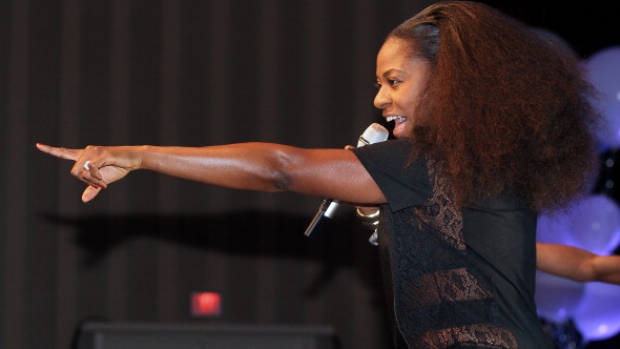 'Whatever you're doing in life, it's those who stick to it and actually persevere that make it to that dream'
By The Homestretch, CBC News
Dubbed "Canada's Queen of R&B Soul" by her fans, Jully Black is bringing a free concert to Calgary in celebration of Black History Month.
The family-friendly event, called "Break Through the Glass Ceiling," is a combination of live performance, storytelling and reflection on what it means to persevere.
"Those who made the history didn't even know they were making history. That's my message. It's about resilience," she told CBC's The Homestretch.
"Whatever you're doing in life, it's those who stick to it and actually persevere that make it to that dream, to that pot of gold."
Black is bringing her show to Calgary because she feels an indescribable "affinity" to the city, which also happens to be the place she won her first Juno Award.
'People of colour need to be keyholders'
"I think that there's a lot of people that can feel alienated, and isolated, and just left out of the party," said Black.
Black went on to describe how in the past, she had allowed herself to become angry and frustrated after feeling "invisible and denied the opportunities."
"There's no need to be angry," she said.
"People of colour need to be keyholders. We need to now get into the position of ownership," she said.
"Being a born-and-raised Canadian, I know that if it weren't for seeing and learning, and being among other ethnicities, such a diverse country, then the fabric of me wouldn't be the same."