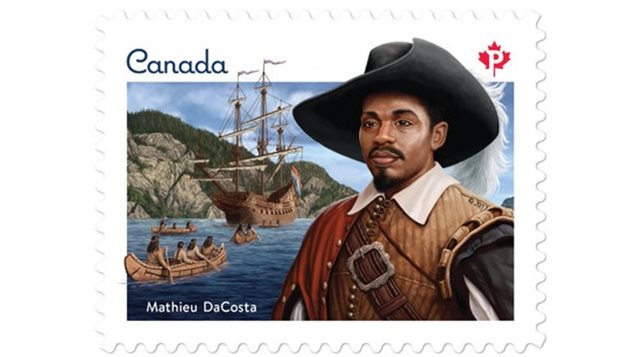 The annual month long celebration and highlighting of Black History and accomplishments in Canada begins tomorrow for the month of February.
This year Canada Post has issued a stamp to commemorate the arrival of Mathieu da Costa, the first black man to set foot in what became Canada.
Sometimes going by the name d'Acosta, he was an African from the Benin Empire of West Africa hired as a translator for French explorers to the New World.  Although he may have arrived earlier, the first actual record of his presence in Canada was with voyages of  Pierre Dugua, Sieur de Mons, and Samuel de Champlain in the 1600's.
The first official record shows him under contract to sail with Dugua in 1608 acting as interpreter for three years.
Known as a freeman, while in Africa he apparently learned several languages from European traders doing business with the Edo people of the Benin Empire.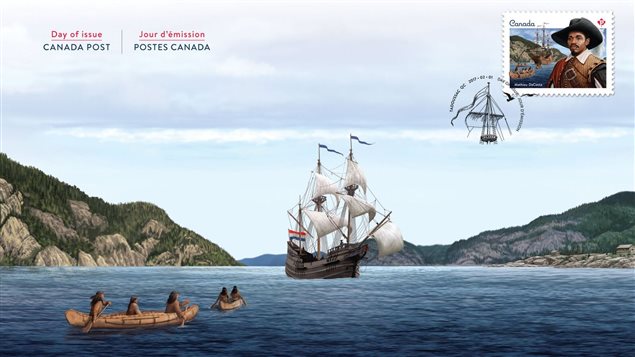 It is thought that he could speak Dutch, English, French, Portuguese and a pidgin Basque.
Because of Basque trade with aboriginals in eastern Canada , some aboriginals used this as a language of communication with Europeans. It is also thought that on earlier voyages Da Costa learned a bit of Alqonquin from the Mi'kmaq of what is now Nova Scotia and New Brunswick.
As no image exists of Da Costa, designer Andrew Perro and illustrator Ron Dollekamp worked closely with Canadian historical illustrator and storyboard artist Francis Back to ensure the period clothing and sailing ship reflect De Costa's time and socio-economic milieu.
As with all stamp issues in 2017, Canada's sesquicentennial, this stamp has been treated with special tagging to mark the occasion. The words 'Canada 150' and a red sesquicentennial logo appear along the top of the stamp when viewed under black light.