By Lynn Desjardins |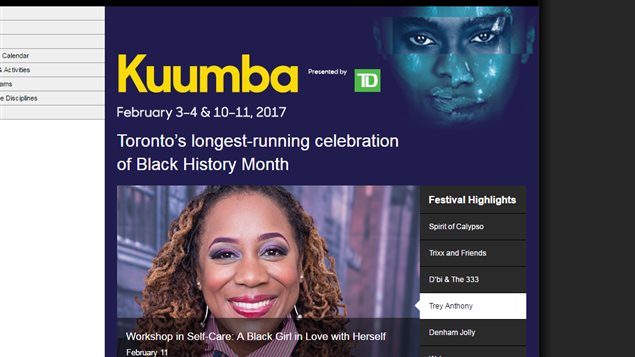 Toronto's Harbourfront Centre is set to kick off two weekends of activities in what it bills as Toronto's longest-running celebration of Black History Month. This is the 22nd edition of the Kuumba festival and it will focus on "the current political climate through workshops, panel discussions, comedy, music, film and more."
Community activist and author Desmond Cole will moderate discussions on "some of the most pressing issues facing Black Canadians today, Beyond Policing: Alternatives for Supporting Black People in Crisis and The Art of Storytelling: Black Art and Artist in Toronto."
Love, music, film
There will be an interactive evening focusing on love, relationships and family. Trixx and other comedians will perform, as will jazz musician Tiki Mercury Clarke, MOKA and Shak Shak.
The film program has been expanded and will feature works about civil rights heroes including the documentaries Race and Journey to Justice.
Harbourfront is a charity that operates on 10 acres of Toronto's waterfront on Lake Ontario. Kuumba events will be presented February 3-4 and 10-11 and are sponsord by TD Bank Group.