RADIO CANADA INTERNATIONAL | Terry Haig |
The 13th edition of the Montreal International Black Film Festival opens Wednesday–probably not a minute too soon, given the madness North Americans have been watching over the last year on their television screens'.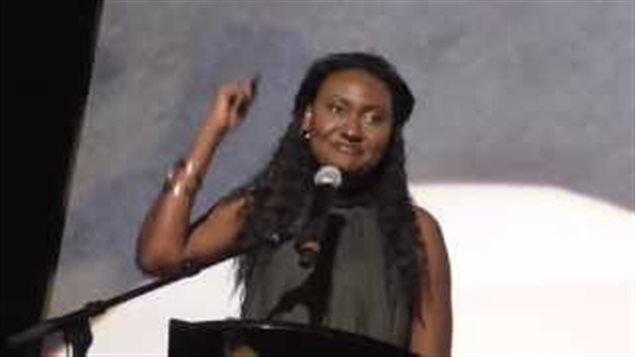 Most of the 66 films from 25 countries share a common theme: 'Speak Up' as organizers put the focus on those those who refuse to be silenced in what they say is an effort to remind audiences that history forgotten is often bound to repeat itself.
The festival opens with the South African director Mandlakayise Walter Dube Jr.'s "Kalushi: The Story of Soloman Mahlangu" and closes next Sunday with José Maria Cabral's "Carpinteros" (Woodpeckers) from the Dominican Republic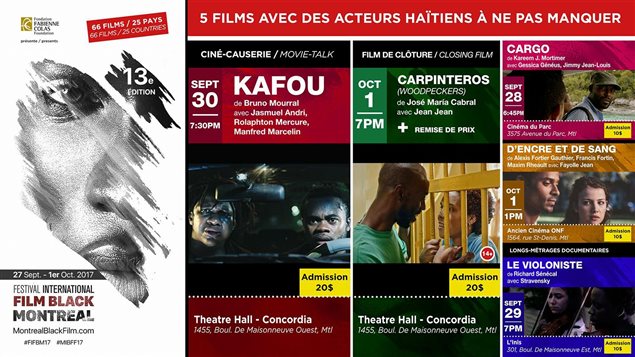 Another highlight will be Rosey Ugo Edeh's documentary about a visit to Rio de Janiero by the great Canadian jazz pianist Oliver Jones as well as his (supposedly) final official concert in Barbados this past January.
Jones, who grew up in Montreal, is set to receive the 2017 MIBFF Lifetime Achievement Award.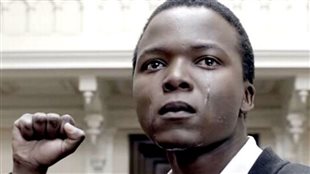 The MIBFF is a child of necessity and invention–primarily that of Fabienne Colas, a Haitian-born actress who was having trouble finding enough work after she moved to Montreal.
Taking matters into her own hands, she created the festival, which now has two offspring (Toronto and Halifax.)
In addition, Colas created and runs two festivals celebrating Haiti, in Montreal and in New York.
To call Colas a human dynamo is a case of understatement.
Fortunately, we lured her to an RCI studio on Monday to talk about her festival and her dreams. Listen to the interview.