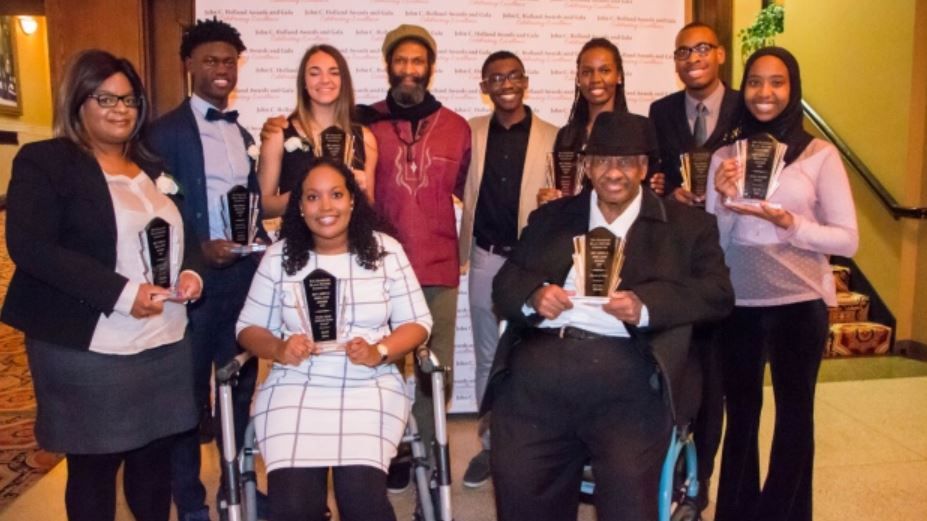 CBC Hamilton |
It's Black History Month, and there are dozens of events scheduled in Hamilton to celebrate the city's black community.
Here's a list of what's happening. Anything we're missing? Send you event along to hamilton@cbc.ca and we'll include it in our listing.
Feb. 1
Niagara, Black Waters Flow Deep: Solomon Moseby's Flight from Slavery. "Solomon Moseby's story was a very significant part of the Canadian slavery and freedom debate in Upper Canada, and it deserves to be told." Westdale Library, 7 p.m.
Feb. 2
Hamilton Black History Month launch: The Hamilton Black History Committee, in partnership with the City of Hamilton, is pleased to invite you to the official launch of Black History Month. Join us for an inspirational and uplifting program of sharing, learning and connecting. City Hall, 11 a.m.
Feb. 3
Underground Railroad Paper Quilt. Learn about the Underground Railroad Quilt codes and make a paper quilt of your own to celebrate Black History Month. For ages 4 to 12. Registration required, call 905-627-3507. Dundas Library, 10:30 a.m.
Feb. 6
Artist and Writers Programs for Black History Month: Graffiti Artist Jean-Michel Basquiat. Come listen and learn about famous artists and writers for Black History Month. Central Library, 3:30 p.m.
Feb. 7
Book explorers: Underground railroad. Explore books through games and activities. For ages four to eight. Registration required, call 905-546-3415. Concession library, 3:30 p.m.
Feb. 9
COBRA Inaugural Launch Event: Join us for February's Art Crawl at the AGH Design Annex to officially introduce COBRA (Coalition of Black & Racialized Artists) to the Hamilton creative community. We will be featuring live music, theatrical performances, vendors and art installations all representative of Black and Racialized communities. This will also be marked as the final Art Crawl in the Annex space — come out to commemorate change. 118 James Street North.
Feb. 10
The John Holland Awards: In honour of Reverend John C. Holland, the awards celebrate excellence in the black community. Liuna Station, 5:30 p.m. Purchase tickets online.
Feb. 13
Soul Sounds of Solidarity: One Soul, Many Hearts. Voices stitching a quilt of solidarity, art of collaborative energies united in peace, sharing soul vibes of unity with poetic versatility. Led by poets, Kelsey Knight and Klyde Broox. Central library, 2 p.m.
Black History Month: Peace Wreath and Dove. Join us as we create a peace wreath and dove to honour Black History Month. For ages four to 12. Registration required, call: 905-546-3921. Terryberry Branch, 4 p.m.
Feb. 15
Journey from Tollgate to Parkway: African Canadians in Hamilton. Adrienne Shadd's orginal research offers new insights into urban black history, filling in gaps on the background of families and individuals who are very much part of the history of this region, while also exploding stereotypes, such as that of the uneducated, low-income early black Hamiltonian. Registration required, call: 905-546-4790. Turner Park Branch, 7 p.m.
Feb. 16
Jackie Washington Day: Celebrate JUNO-nominated folk and blues musician Jackie Washington in this tribute to the beloved Hamiltonian. Features Pauline Kajiura, Sharon Musgrave, the Stewart Memorial Church Choir and Harrison Kennedy (schedule permitting). A screening of Hank Williams: The Show He Never Gave (1980), in which Jackie plays a role, follows. Presented by HPL & Hamilton Arts & Letters Magazine. Central Library, noon.
Honour Before Glory: In commemoration of Black History Month and the 100th Anniversary of World War I, Griffin House proudly hosts the film, "Honour Before Glory." This highly acclaimed one-hour docudrama is about Canada's one and only all-Black military battalion that was formed during World War I. Above all, the film pays homage to the black soldiers of the Number two Construction Battalion who showed that the measure of a man is made through the courage in his heart and not by the colour of his skin. Free, 310 Wilson Street East, Ancaster, 7 p.m.
Feb. 23
Waleed Kush African Jazz Ensemble: The Waleed Kush African Jazz Ensemble returns for Black History Month. This ensemble combines the ancient rhythms of Africa with the jazz harmonies of modern times. 8 p.m., Artword Artbar.