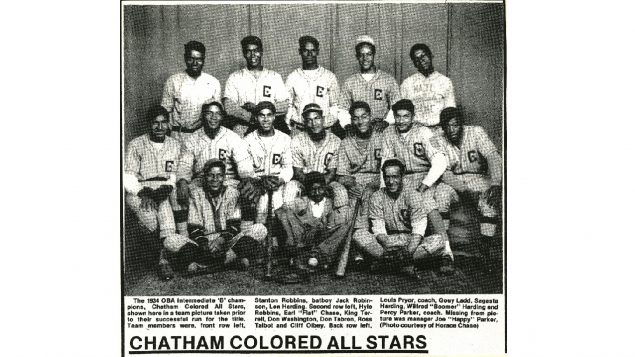 RADIO CANADA INTERNATIONAL | Marc Montgomery |
The year was 1934 in the central province of Ontario, and the sport was baseball.
Baseball was the huge major summer sport in North America and stadiums were always filled.
Long before Jackie Robinson would break the colour barrier in major league baseball with the Montreal Royals, a small town team made major headlines.
Based in the southwestern corner of the province in the mostly rural community of Chatham, the Chatham Coloured All-Stars would beat team after team in 1934 and go on to the amazing feat of winning the provincial championships.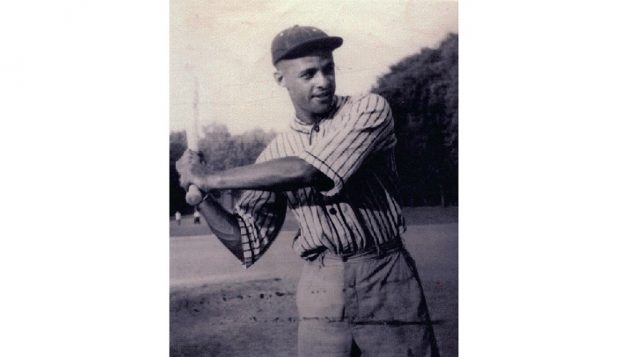 The team did face some hardships on the road, occasionally being denied entry to some restaurants and hotels, and of course being an "outider team" barnstorming across the province, they were always short of money.
Making it to the championship matchup, best of three final, the score was 1 game apiece for the Stars, and the opposing Penetang team.
In the third game, with the Stars leading, the umpires stopped the game in the 11th inning  "on account of darkness", although it was only 4.30 in the afternoon.
The Stars got their vengeance however the following day with new umpires and they went on to win  13-7 taking the championship.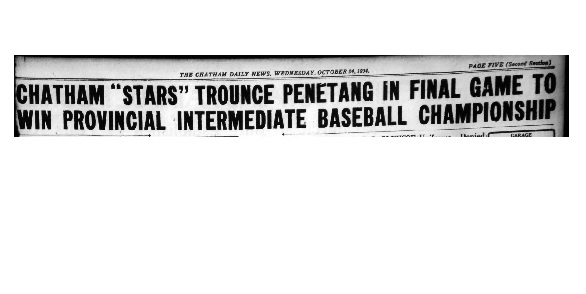 Although the constant usually underlying racism was a fact for the team,  the story goes that after winning the championship, the victory parade back in Chatham was filled with all kinds of baseball fans.
Museum display
Now thanks to the family scrapbooks of a former player, Wilfred "Boomer" Harding, the history of the All Stars has been digitized by the University of Windsor
This precedent-setting moment in history, almost forgotten has been revived through the digitization and is now part of a major display at the Chimczuk Museum in Windsor which opened on February 1, and which remains until March as part of Black History Month
Additional information – sources