The full team is back together to host this week's show. Lynn Desjardins, Wojtek Gwiazda, and Marc Montgomery
Listen
It's something we definitely don't want to experience, but it's also something we just have no control over. A researcher at the University of Alberta studies volcanoes, but not just "ordinary" volcanoes, but super volcanoes.
The last one was 74,000 years ago and  left a crater of over 1000 square kilometers in Sumatra which is now a lake.
Professor Martyn Unsworth says there are a small number of super volcano sites we know about. Yellowstone is one, and there are a couple in the Andes in South America.
He describes what constitutes a supervolcano, and whether we should be worried about having such a catastrophic explosion in the near future.
Canada is not pursuing the right path in its humanitarian aid to Afghanistan according to an expert.
Development aid specialist Nipa Banarjee says Canada's decision to prioritize its profile in Afghanistan when providing development aid took money away from the most successful aid projects in the country and undermined the legitimacy of the Afghan government.
She wrote an article last week on the website of the Centre for International Policy Studies (CIPS) at the University of Ottawa in which she explored the past and potential future of Canadian aid in Afghanistan.
In a conversation with Wojtek she also spoke about the sudden change of focus of Canadian aid development in 2007 which prioritized Canada's profile and visibility in Afghanistan at the expense of the Afghan government.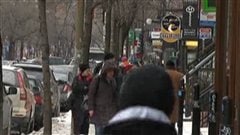 It's one of those official days that may have passed you by without noticing it.
March 20th has been declared the International Day of Happiness, by the United Nations.
But can you force yourself to "be happy"?
According to Toronto psychiatrist Mark Berber, about half of our general attitude in life is genetic and half is something we develop through our experiences.
He says you can't really change the genetic part, but he says people can use several techniques to increase their own happiness.  He speaks with Lynn Desjardins about what people should try to do to increase their level of personal happiness.