For this holiday Easter weekend your hosts are Wojtek, and Marc
Listen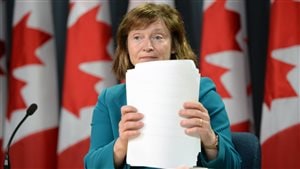 For some time, critics of successive Canadian governments have been saying it's become increasingly difficult to get access to government information.
Now Canada's Information Commissioner Suzanne Legault says that's true.
In a report tabled in parliament this past Tuesday, she says over the last 30 years there's been a steady erosion of access to government information.
The Commissioner reports that even though Canada's Access to Information Act was intended to shine a light on government decisions, it's actually become a shield against transparency and has encouraged a culture of delay and secrecy.
Tuesday, when she talked to reporters, she pushed for a modernization of the act, but warned there had to be a "concomitant change in institutional culture from secrecy to openness, from delay to timeliness."
Wojtek prepared a report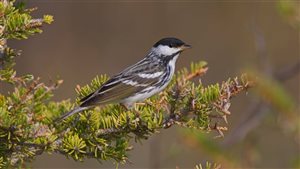 Scientists have long wondered about the autumn migration of a tiny bird which flies to Canada each spring.
The spring migration from South America is fairly typical in that the birds fly north each spring and are seen making many stops along the way as they fly to Canada and spread out across the vast boreal forest.
But in fall, they seem to disappear. They are almost never spotted making their way back south through th US and Central America.  The thought was that they might be flying out over the ocean in a direct flight, but that was deemed impossible for such a tiny bird.
Lynn spoke to  Ryan Norris, a biology professor and researcher at the University of Guelph. who discovered the answer.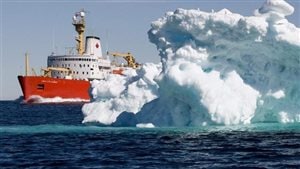 Canada calls itself an Arctic nation. We claim sovereignty over a vast territory in the high Arctic, including the Northwest Passage.
Politicians have long mad promises, but have done little about taking action on those promises.
Critics note that shipping, including tourist vessel traffic, has increased dramatically, but resources to act in an emergency whether a rescue, or an emergency clean up of an oil spill, are virtually non-existant.
Marc spoke with Fen Osler Hampson He is a distinguished fellow and director of Global Security at the Centre for International Governance Innovation (CIGI) and Chancellor's Professor at Carleton University in Ottawa.
He begins by explaining why security and Russian build up in the Arctic is also something to be considered.