Following the recent deadly suicide terrorist attacks in Beirut, and then Paris, ISIS-(DAESH) released audio and written messages in Arabic, French, and English claiming responsibility.
Although dozens of innocent people were killed in the Beirut bombings on Thursday, the voice on the recording refers specifically to the Paris attacks.
Experts analyzing the voice feel that it belongs to someone who learned English in Canada or perhaps in a northern US state.
Shortened recording of ISIS message claiming responsibility for the Paris murders.  Canadian accent?
The terror group often uses the voices of foreigners  as it sounds more threatening to westerners as a voice they recognize as "one of their own" on one hand, and on the other hand,  as a recruiting tool to attract more foreign fighters showing they could join with others like themselves.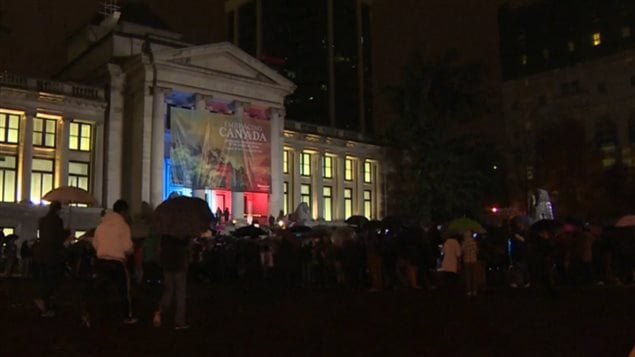 Previous videos have involved other Canadians  including Andre Poulin of Timmins Ontario, who was reported to have been killed sometime after appearing in an ISIS propaganda video, John Maguire of Ottawa who also appeared in a propaganda video, and later reported killed in fighting against Kurdish forces near Turkey in January 2015, and Farah Mohamed Shirdon of Calgary. Alberta.
In this latest case however, audio only, the speaker was not identified.
Canadian government officials have not directly answered reporters questions on whether it was checking on the voice saying they could not comment on operational details.
In another development, the hacktivist group Anonymous has itself declared war on the Islamic terrorists.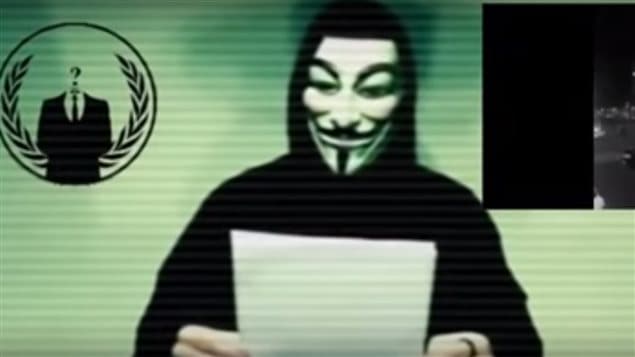 In a video it released on Youtube, a French speaker says the group will use its skills to "unite humanity" and that the world-wide group will launch cyber attacks against the terrorist social media accounts and websites, propaganda and recruitment networks.
Anonymous claims it has unmasked 149 ISIS websites, over 100,000 twitter accounts and tracked an ISIS hacking group CyberCaliphate to a single IP address in Kuwait