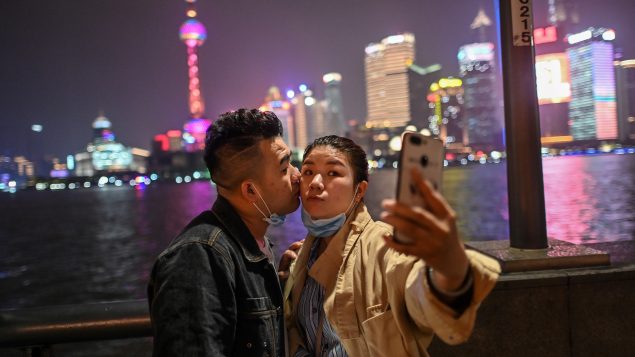 A couple wearing face masks visit the promenade on the Bund along the Huangpu River during a holiday on May Day, or International Workers' Day, in Shanghai on May 1, 2020. - With optimism and a heavy dose of caution, millions of Chinese hit the road or visited newly re-opened tourist sites on May 1 for an extended national holiday in a post-coronavirus confidence test. (Photo by Hector RETAMAL / AFP) (Photo by HECTOR RETAMAL/AFP via Getty Images)
Do you want to report an error or a typo?

Click here!
For reasons beyond our control, and for an undetermined period of time, our comment section is now closed. However, our social networks remain open to your contributions.