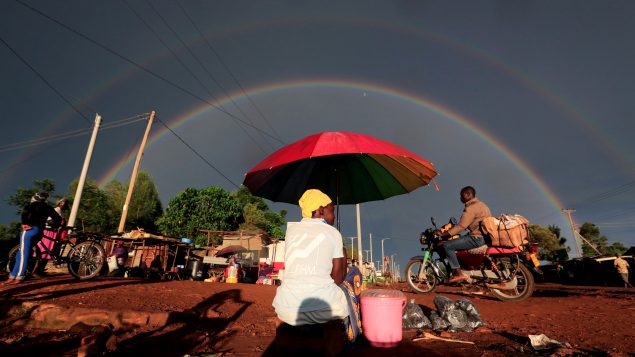 A double rainbow is seen above a woman holding an umbrella and selling snacks along the road in Siaya county, Kenya May 3, 2020. REUTERS/Thomas Mukoya TPX IMAGES OF THE DAY - RC27HG9OPA5G
Do you want to report an error or a typo?

Click here!
For reasons beyond our control, and for an undetermined period of time, our comment section is now closed. However, our social networks remain open to your contributions.