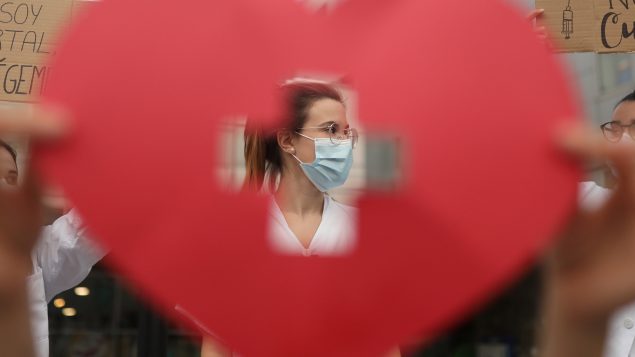 A health worker is seen through a sign, as she demonstrates with her co-workers to get back the 5 percent of the salary that was cut ten years ago in front of Vall d'Hebron Hospital, as the spread of the coronavirus disease (COVID-19) continues, in Barcelona, Spain, May 12, 2020. REUTERS/Nacho Doce
Do you want to report an error or a typo?

Click here!
For reasons beyond our control, and for an undetermined period of time, our comment section is now closed. However, our social networks remain open to your contributions.